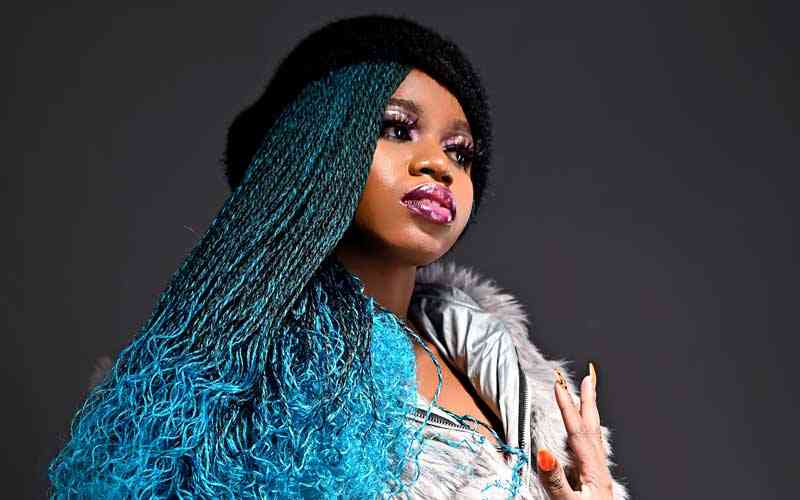 SOUTH AFRICA-BASED Zimbabwean hip-hop singer Precious "Phreshy" Herschneider Frank says through music she has been able to talk to fellow youth in a language they best understand.
Phreshy last week dropped the visuals for the song Shungu plucked off Camouflage the Transcend, her latest 13-track album.
The album is a shift from her previous extended play (EP) releases.
On it, the award-winning Phreshy blended different genres such as hip-hop, RnB, Caribbean, drill, Afro-pop and electro to attract a diversified audience.
"Hip-hop is a genre which has managed to capture the hearts of most youths and makes it easy to communicate my message since I mostly sing about life challenges," she noted.
Her latest video, a collaboration with Rutendo "Sokowe MG" Zenda was directed by Zhing and it followed Ndipe visuals released recently.
"The video of the sampled track Shungu by the late Andy Brown, is off my Camouflage album that I released on August 15 this year. The track talks about the struggles Zimbabweans are facing in these testing times. A mother has to make a decision on how to feed her family, a laid-off daddy needs to bring bread to the table. Sheer determination keeps them going," Phreshy explained.
Phreshy told NewsDay Life & Style that her Camouflage the Transcend album consists of tracks with different storylines, sounds, emotions and talks about her adaptation story to life situations.
The 28-year-old singer also indicated that her music journey had not been that rosy.
"I have never shared this part of my life before and I just felt like the Camo season would be the right time. The track Roverei talks about how I grew up in a toxic environment and how gender-based violence affected me," she noted.
Phreshy said the song Spakwa Neni is a party track with some Caribbean dancehall vibe, then a switch to RnB for the Ndipe track.
Since she dropped Muzambangwena, her debut EP in 2019, the Kwekwe-born artiste never looked back and two years later she released another one titled Dzerudo.
Phreshy's music and videos are available on almost all digital platforms.
Follow us on Twitter @NewsDayZimbabwe
Related Topics