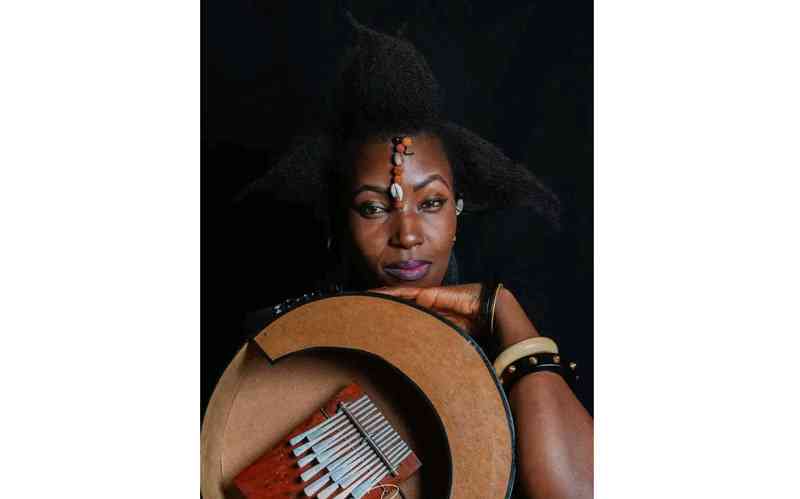 MBIRA sound is usually associated with African traditional religion, and it is believed to have a special connection with spiritual forces related to the religion.
For some in Christian circles, it might be unacceptable or queer for gospel artistes to use mbira in their music.
Gospel musician Sandra Chirenje shared with NewsDay Life & Style how she faced resistance from some Christians when she fused her sound with mbira.
"Mbira is widely accepted as an instrument used for rituals, traditional gatherings and other cultural stuff. Some say it is used to communicate with masvikiro or ancestral spirits and for those reasons, some Christians attacked me for using mbira in my gospel music," she said as she narrated her ordeal.
"Sadly, what surprises me is that Lucifer, mostly known as Satan, was said to be once a leader of the praise and worship team before he was chased away from heaven. So, does it mean we should not sing or do gospel music?"
In defending the use of the traditional instrument in her music, Chirenje said Christians should not castigate the use of mbira while using other traditional instruments in their music.
"Why do the Christian community associate mbira with evil spirits, yet we also use ngoma (drums) and hosho (rattles) to praise the same God? People should read Psalms 150 and understand it," she said.
Chirenje remembers she fell in love with the traditional sound after she was expelled from the school choir.
"When I was a kid during my schooldays, I was expelled from the choir. But I was accepted in the traditional dance team and I was told I had a good voice. From there, I fell in love with the traditional sound," she recalls.
Her recent song Ngavarumbidzwe Yahweh has the mbira sound, so as the single Ndozvireva Chete which she composed as an awareness song for sexual abuse.
Chirenje has so far released three albums, namely Ndamuwana Jesu (2013), Tichaivaka Chete (2015) and Shekinah (2018).
She is currently working on her fourth album titled Mapisarema, to be released soon.
Follow us on Twitter @NewsDayZimbabwe
Related Topics