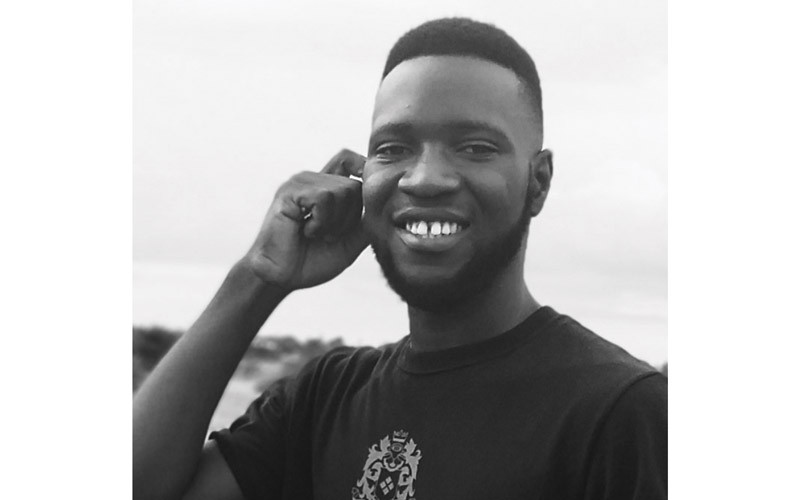 KWEKWE-BASED visual artist Luke "Luke Snow" Mkandawire, who majors in digital art, continues to flaunt his creativity and has come up with a unique business idea that he hopes popular and trending artistes will take on board.
Luke Snow once made waves during the COVID-19-induced lockdown period when he produced an artwork themed The Reunion Park which featured late artistes such as Oliver Mtukudzi, Cal_Vin, Tongai Moyo, Soul Jah Love and actor Lazurus "Gringo" Boora.
Recently he designed packaging material for snacks emblazoned with names of some popular musicians in the country such as dancehall singers Winky D and Nutty O, hip-hop singer Holy Ten, Enzo Ishall, Leo Magozz and Jah Prayzah among others.
Speaking to NewsDay Life & Style Luke Snow said for the design, he used ibis paint and Adobe Photoshop for 3D rendering.
"The snacks art was motivated by the urge to give artistes a business idea they can utilise through their popularity. So these snack brand designs of Zimbabwean artistes were motivated by the idea that they can achieve more and maybe venture into other things with the influence they have," he said.
"They (artistes) have the ability to capture the masses, be it in the food industry or other areas. Each design speaks in a way that describes an artiste according to his persona. For instance, the Jah Prayzah's matohwe snacks: Matohwe are original African fruits, as Jah Prayzah's music is more of our roots and close to home while the caramel depicts how he also dips into the international scene, hence caramel dipped matohwe."
He added: "The Nutty O one was more of a play on words. Nuts for Nutty O and got honey and mustard nuts. The mustard represents his debut album Mustard Seed, and Leo Maggoz has the hottest song right now Chizimbe, therefore the flavour for his snacks had to be hot and chilly. For others we leave it to the audience to dissect."
The 28-year-old artist said he was impressed by how the artistes have reacted to his art with some even sharing it on their social media platforms.
"The dream is to make my art go international and get orders from beyond borders, while also making online sales. I would also like to be regarded as one of the go to artists in Africa when it comes to digital works for international acts, and artists designing brands, album covers as well as some digital artworks," he noted.
Related Topics