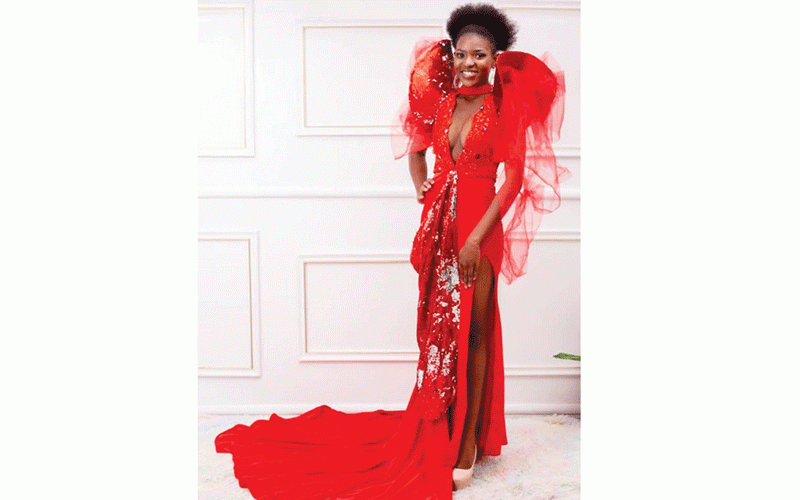 REIGNING Miss Africa Unite Zimbabwe, Tinevimbo Murerabvudzi's dream to represent the nation at the prestigious Miss Africa Unite International in Gaborone, Botswana, has been delayed after the pageant organisers postponed the event to March 19 next year.
Miss Africa Unite International pageant seeks to promote women empowerment, talent development, culture, tourism and Africa's diverse traditions.
The postponement of the pageant, that was initially scheduled for this month, has left the 22-year-old Murerabvudzi dejected.
More than 15 countries that included South Africa, Zambia, Botswana, Lesotho, Kenya and Cameroon had confirmed their participation at the pageant.
"I am disappointed with the postponement of the Miss Africa Unite International that has been pushed to March 19 next year. I was raring to go and ready to experience my first international pageant in Botswana," Murerabvudzi told NewsDay Life & Style.
The Harare-based model said she would, however, continue preparing for the pageant, adding that she was confident of winning the crown with the support of Zimbabweans.
"My journey in modelling shows consistency, patience and perseverance. I have won and lost along the way, and I feel this is now my time to win. I am hopeful and confident that I can bring the crown home with the help and support of my fellow Zimbabweans," she said.
"Though I am a bit disappointed with the delay of the pageant, this might be a blessing in disguise that has given me more time to prepare because all I want is to make my country proud."
As a word of advice to other models, Murerabvudzi said self-belief and patience is important in the modelling industry.
"For those girls who would love to venture into modelling, they must know that the industry really needs one to be patient and be a person who believes in themselves. You sometimes win or fail, but that does not have to damage you emotionally, you just have to stay strong," she noted.
"The further we go in our imaginations gives us hope and the effort we put in changes things. Never look down upon yourself, you are unique and no one is like you so you are the best."
Some of Murerabvudzi's honours include Miss Orient Zimbabwe (2021) second princess and reigning Lupane State University second princess.
Murerabvudzi is a third-year student at Lupane State University pursuing a Bachelor of Science Honours degree in Development Studies.
Follow us on Twitter @NewsDayZimbabwe
Related Topics