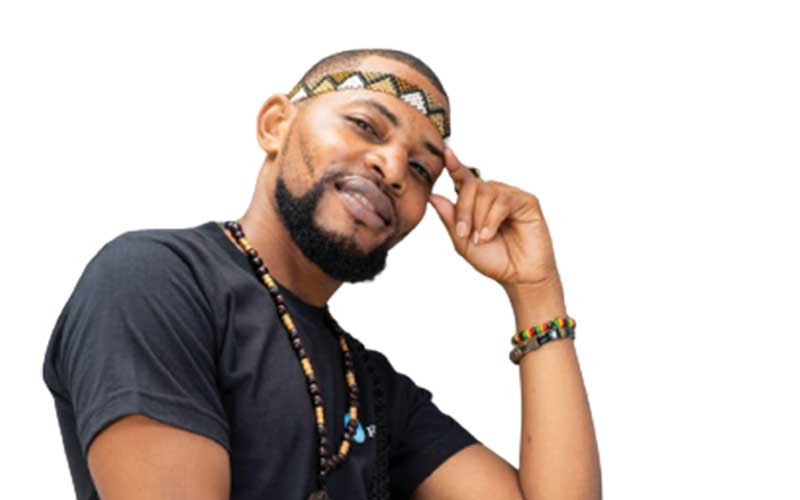 HAD it not been for the mbira instrument and African sound Afro-fusion artiste Nicholas "Nixaz" Mazvazva would probably not have been selected by a music producer from another continent who belongs to a different culture.
Nixaz has been on cloud nine ever since he was selected by Myron Gowa, an Indian music producer at School of Bollywood Music and Video to be part of a peace song that will feature over 100 artistes from across the globe.
Nixaz, who fronts Oceanic Breeze Band, told NewsDay Life & Style that he was contacted by Gowa after he came across part of his visuals for the song Sango shared on social media platform Instagram.
"I am happy to be part of over 100 artistes from across the world who featured in a song of peace which is being mixed and mastered in India by music producer Myron Gowa at School of Bollywood Music and Video," Nixaz said, adding that the song was going to be released anytime soon.
"Gowa approached (some) artistes from [a number] countries who play various instruments. For me he was impressed by my skills in playing the Nyunga Nyunga mbira (a 15-key mbira) same as the one the late Chiwoniso Maraire used to play.
"When he (Gowa) saw my video on Instagram playing Nyunga Nyunga mbira for my track Sango, he told me there was a song of peace he was working on at School of Bollywood Music and Video, and they wanted artistes from various nations who play various instruments, and I agreed."
As February 14 beckons for lovers to celebrate Valentine's Day, Nixaz has released a unique track fused with West African melodies and the mbira sound as a gift for lovebirds.
"My latest single is called Love Oh, it is an Afro-pop song with a Nigerian feel fused with Nyunga Nyunga mbira. I wrote this song for lovers out there, especially that Valentine's Day is around the corner," he said, further noting that the song was also suitable for weddings and anniversaries.
"This love song encourages everlasting relationships as it is an antidote to heartbreak. In the song, one partner is asking the other to come give him or her some love. These partners make vows in the song to stick together forever in love through thick and thin."
Nixaz said the song also encourages lovers to be romantic.
"Through the song, I am encouraging couples or lovers to love each other for better, for worse till the end of the world since love is supposed to last for a lifetime in order to do away with heartbreaks," he added.
The singer is currently working on his third album Huya Tirovengoma that consists of different themes such as love, inspiration, peace, culture and tradition.
Songs on the forthcoming 10-track album were sung in five languages namely: Zulu, English, Shona, Xhosa and Ndebele.
Nixaz's discography comprises two albums, WeGolidhe (2019) and Chipo Changu (2021).
Related Topics