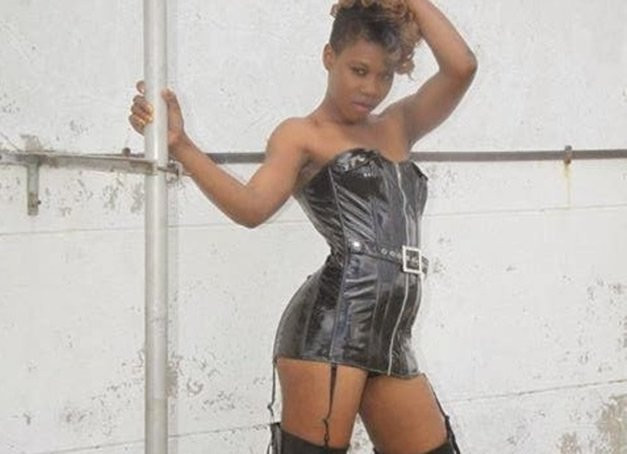 THE self-proclaimed queen of pole dance, Norleen "Zoey" Sifelani, has taken her sex tutorials on Chinamwali to another level, and now teaches men.
Zoey, who fronts Red Angels dance group appears to have won the hearts of men who seek to spice up their relationships and sex life through Chinamwali sessions.
Chinamwali is meant to give one's sex life a boost. It is a form of seductive entertainment that helps in getting both the husband and wife aroused. Practiced in most southern African countries by cultures like the Chewa, Nguni, Venda, Tonga and Sena, but with the advent of urbanisation and inter-marriages, the practice has spread to other ethnicities.
Research has shown that the Chinamwali tradition has roots in Malawi and Zambia, while others attribute it to the Shangaan tribes in parts of Zimbabwe, South Africa and Mozambique.
Men are said to be the greatest advocates of this tradition, as they seem to enjoy the fruits of Chinamwali dance, to such an extent they encourage their wives to learn the traditional practice.
Zoey, who is of Malawian origin, confirmed to NewsDay Weekender that she was a qualified Chinamwali teacher, adding that many men contact her for bookings at her "school of sex".
Pole dancing
I ventured into pole dancing in 2009 when I was in South Africa. I got impressed by white ladies whom I saw doing this, so I asked them to teach me. I trained in Johannesburg and Pretoria. That is how it all started and I am the one who introduced it in Zimbabwe. Pole dancing is, however, not for unprincipled ones as there are a lot of temptations faced in the line of duty.
Chinamwali sessions for men
For a long time, women who would have enrolled for "sex" lessons through Chinamwali sessions have been pestering me to consider their husbands for the same sessions. It was the growing calls as women kept on nagging me that I decided to say well, with the help of my dancers let me do it for my sisters who wish to safeguard their marriages. The overwhelming request prompted me to accept the solicitation and for a start I am doing these "sex lessons" in Msasa, Harare, for married men only. You find out that after enrolling for Chinamwali lessons, a woman attains the skill, but the men would be lacking when it comes to the real act, so taking them all for lessons helps to solve the problem of a one-sided sexual performance.
Having noticed the gap of aunties who used to play this role when growing up with trends changing in this modern society, I have committed to do it for my sisters. I am doing this to help those in marriages. Couples are supposed to be active during sex and that is all I am teaching them through the Chinamwali sessions. Classes are held from Monday to Friday at a fee of US$50 per session.
So far, I am getting positive responses from women who appreciate what I am doing for them by taking through their husbands on sex lessons. Women are really expressing their gratitude and acknowledging that things have improved in their bedrooms.
I will soon be starting sessions to share some "bedroom secrets" with girls and boys who will be on the verge of getting married.
I am not a marriage wrecker.
Because of our erotic dances which, however, make our fans happy, some women who lack appreciation of dance accuse us of being out to snatch their husbands. Such perception must change and people appreciate dance as a profession.
I have faced a lot of criticism from all angles and that has actually made me strong in the showbiz industry and I will strive to get where I am destined since dancing is what brings food on the table.
Bothered for sex
Of course, I have several men who pester me for sex especially after performances, but I am a professional dancer and I know my ethics and morals. When I offer bedroom lessons, it does not mean I am a prostitute or advertising for sex, but what I am trying to do is to fill in a critical gap by playing the role of an aunt especially to women.
Professionalism has helped me to overcome the temptations. I always tell the sex perverts the truth that they must respect their marriages and wives. I tell them that I don't tolerate nonsense and they must respect my decisions. My advice to such men has been that they should just bring their wives for Chinamwali lessons and they will have the full package they witness when I am on the stage under their roof.
Birthday celebrations @ PJC Restaurant
Today is a special day for me as I celebrate a year older. I am grateful to the Almighty for the gift of life. As part of the birthday celebrations, I am inviting my fans to come and join me at PJC Restaurant. My brothers in showbiz Peter Moyo and his Utakataka Express, Gushungo and Faheem Somanje will also be there to entertain them. Top Djs Joe Mentro, Andy Kayz and DJ Sammy Benz will also be there rocking it on the turntables. From Harare celebrations, I will be heading to Masvingo for another festivity with my fans at Manhende Night Club supported by various DJs from that town.
Related Topics