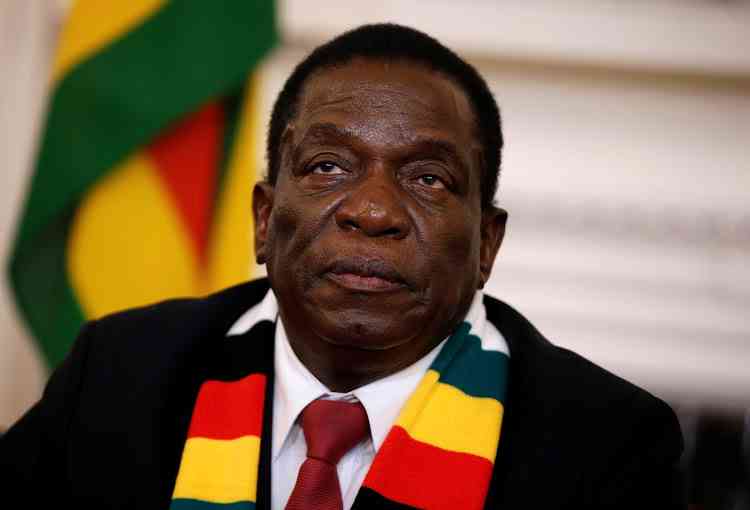 TEACHERS for ED (Economic Development), a shadowy group formed to prop up President Emmerson Mnangagwa's 2023 electoral campaign has urged government to tighten regulations to prevent a possible brain drain.
The UK government had listed Zimbabwean teachers as eligible for a qualified teacher status (QTS) in that country with effect from February 1 next year.
But in a statement, Teachers for ED urged government to come up with tighter measures for those that want to relocate to the UK.
This comes amidst reports that thousands of teachers in the country are considering the offer due to the low salaries locally.
"Regarding this new development, Trs4ED is of the view that government needs to intervene so that those teachers willing to take up the offer are protected from the jaws of human traffickers, incidents of irregular migration and being ripped off by the so-called visa sponsors," the group said.
"In this regard, Trs4ED is set to engage with the government of Zimbabwe; particularly the Primary and Secondary Education ministry (MoPSE) and Public Service, Labour and Social Welfare ministry to ensure that a system is developed that protects our teachers from trafficking, human smuggling, human organs trafficking among other transnational crimes."
The group called for a Memorandum of Understanding (MoU) or some form of bi-lateral agreement between the government of Zimbabwe and the UK so that 'our teachers are protected, respected and the profession remains dignified.'
"Our view is to push for a similar agreement between Rwanda and Zimbabwe that saw teachers working in Rwanda. Lastly, Trs4ED can be represented in the diaspora where economic development projects are implemented back in our motherland."
Educators Union of Zimbabwe President Tafadzwa Munodawafa said this was a ploy to restrict teachers from working in the UK.
"Government should not introduce stringent measures to deter those who want to leave the country to seek greener pastures just as our counterparts in health and other sectors have been left to do what they may with their education. If our employer paid well and upheld the expected standards of our conditions of service, they wouldn't be any call by anyone to introduce such measures."
Munodawafa said labour rights must be respected, instead of following the 'dictates of misguided elements who seek to punish teachers.'
"I urge government to take this as an indicator that something needs to be done to retain its civil servants."
Amalgamated Rural Teachers Union of Zimbabwe (Artuz) president Obert Masaraure said: "We are in the era of slavery and a teacher should be allowed to work for an employer who pays a competitive salary. Government should just pay good salaries so that there won't be teacher mass exodus."
Progressive Teachers Union of Zimbabwe (Ptuz) president Takavafira Zhou said government needs to ensure that employment of teachers by neighbouring countries and the UK does not compromise the quality of education in the country.
"There is need to ensure teachers that are still motivated and continue to teach," Zhou said.
Follow us on Twitter
@NewsDayZimbabwe
Related Topics