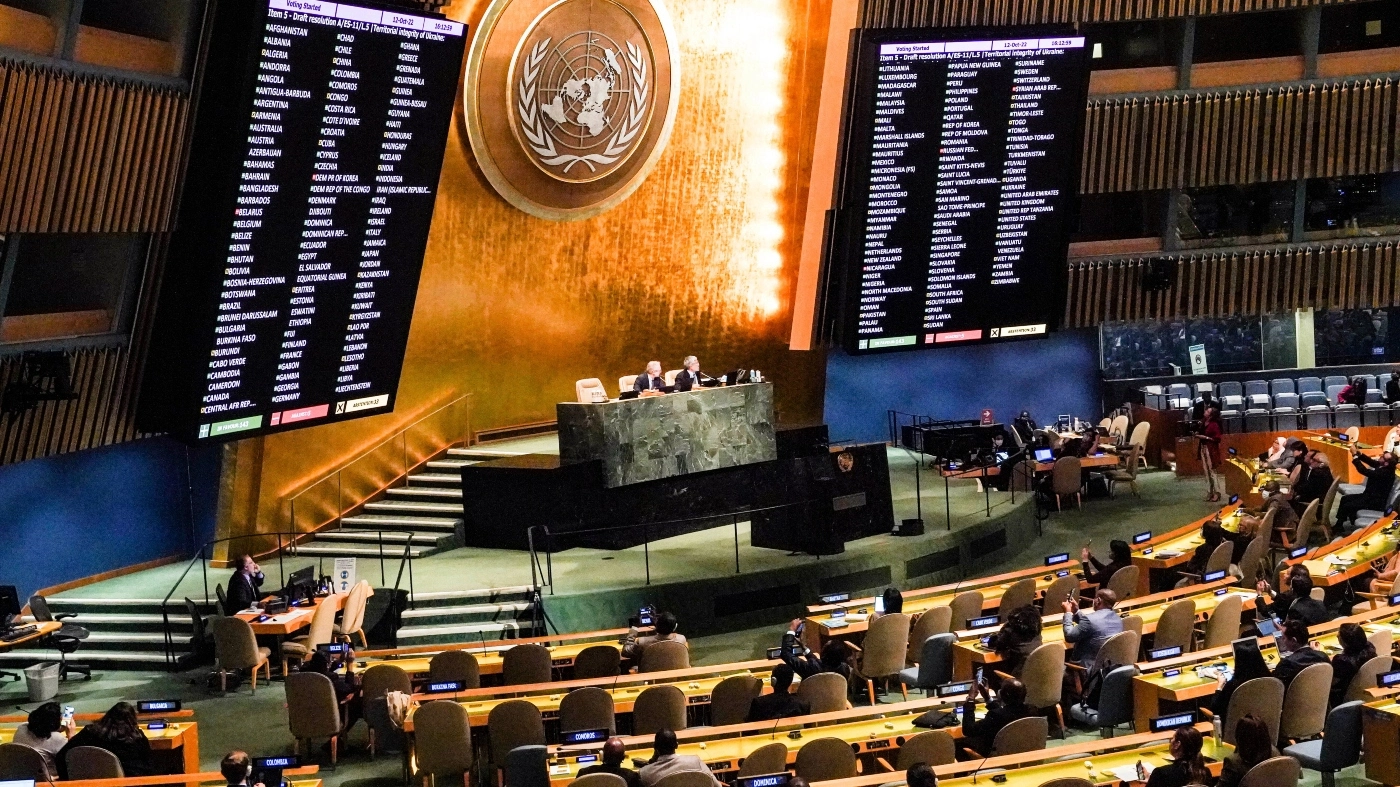 ZIMBABWE is among the 32 countries that abstained from voting in the United Nations General Assembly (UNGA) resolution for Russia to withdraw from Ukraine on Thursday.
Since the invasion of Russia in Ukraine last year, Zimbabwe has either abstained or voted against several UNGA resolutions on Moscow.
No comment could be obtained from the Foreign Affairs ministry on why the country abstained from the UNGA vote.
Botswana, DRC, Kenya, Malawi and Zambia are some of the African countries among the 141 member states that voted for Russia to withdraw its forces from Ukraine.
Only seven countries, which are Russia, North Korea, Eritrea, Mali, Nicaragua, and Syria and Belarus voted against the UNGA resolution.
Yesterday marked a year since Russia invaded Ukraine.
The UNGA has, since last year, passed five resolutions in its effort to stop the Russia-Ukraine war.
The Thursday resolution was one of the resolutions that obtained the highest votes among the five resolutions approved by the 193-member body.
Related Topics