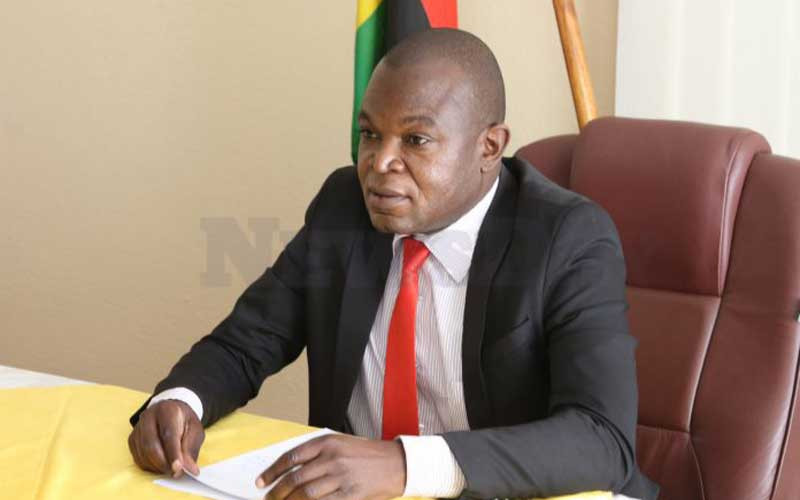 Police spokesperson, Assistant Commissioner Paul Nyathi yesterday testified in the case where Citizens Coalition for Change (CCC) spokesperson Fadzai Mahere is being accused of publishing falsehoods.
Mahere is being tried over a 2019 case where she allegedly tweeted that a baby strapped on its mother's back died after it was struck by a police officer who was trying to intercept a kombi.
While leading evidence by Mahere's lawyer David Drury, Nyathi confirmed that the statement by police that was published on social media was his.
Prosecutors had challenged the statement, which had been used as evidence by Drury, saying it needed to be authenticated.
Nyathi then confirmed that it was a true copy of what he had published.
He, however, told the court that his statement was meant to dispel rumours that the child had been hit by a police officer and had died.
"In the statement, I condemned the smashing of windscreens with baton sticks by police saying the public must report such cases to their commanders. ZRP does not condone acts smashing kombi's windscreen and in the process endangering innocent lives. As ZRP we have a standard procedure when members are performing their duties, they must not recklessly use baton sticks when dealing with the public," Nyathi said.
Drury asked Nyathi why he addressed the police officers who smashed the windows of a kombi using baton sticks, which resulted in the minor sustaining injuries.
"We said the behaviour of the police officer was errant because they did not report the issue to their commanders. They acted in an improper manner. However, that does not take away the fact that the child was not killed," Nyathi responded, adding that measures were taken against the offending police officers.
Drury demanded the names of the police officers in question, but Nyathi said he does not deal with junior officers and that their names were known by their commanders.
Nyathi said after the video went viral, police Commissioner General Godwin Matanga ordered investigations.
While under cross examination by the prosecutor Netsai Mushayabasa, Nyathi said the tweet by Mahere to the effect that the child had died was false.
"There was total chaos because of this false information. Even senior government officials were asking why this had happened. ZRP is a public institution whereby if anything happens and the public is not clear, they can check with station commanders," Nyathi said.
Harare magistrate Taurai Manuwere postponed the matter to March 24 for judgment.
The State alleges that the child was not assaulted, but was hit by fragments of a window that was smashed by a police officer. The child was medically examined and discharged from hospital.
Follow us on Twitter @NewsDayZimbabwe
Related Topics