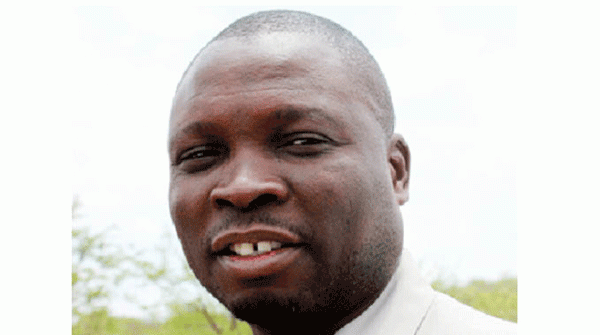 ZANU PF chairperson for Matabeleland North province, Richard Moyo has likened opposition parties to hyenas, saying they now want to feast on President Emmerson Mnangagwa's gains that he worked for.
Hyenas in the wild usually feast on remains of carcasses of animals killed by other predators such as lions and cheetahs or those of animals that die of natural causes.
Speaking at the ordination of the new Holiness Apostolic Church archbishop Mzamani Mpofu at Inyathi, Matabeleland North, over the weekend, Moyo took advantage of the occasion to preach politics after he was invited to the event by the Zimbabwe Council of Churches in Africa (ZCCA) president Rocky Moyo.
The Zanu PF chairperson began his speech by stating that all leaders are chosen or appointed by God.
"I would like to thank ZCCA president Moyo and all of you for inviting us to come and pray with you because we do need God in this time of elections. This is mainly because the thrones that we sit on were given by God," he said.
Moyo then described President Emmerson Mnangagwa as the lion which has managed to hunt and sort out things in Zimbabwe.
"Who among you has ever watched the (National) Geographic channel? If you have watched you will find out that there are animals which go first to attack their prey and those animals which first attack are the lions. The lions are our very own President Mnangagwa with Zanu PF," Moyo said.
He said opposition political parties are hyenas which eat the lion's kill.
"The animals that follow are the hyenas which eat after the lions kill their prey. In this case, when I talk about hyenas, I am referring to the opposition parties which want to eat something that they did not hunt for. Mnangagwa has managed to do a lot of things; namely, the Gwayi-Shangani Dam, the two national power grids which are supposed to generate 600 megawatts, and which will soon be commissioned among other projects," he said.
"There was a time when you would sleep in queues for fuel, bread or mealie-meal, but Mnangagwa has made sure that this does not happen ever again. Right now if you go around in shops, you get anything that you want without having to queue for it."
ZCCA president Moyo said churches should work hand in glove with government because leaders in government were appointed by God.
"Churches should make it a point it, to work with the government because that is how we are going to get what we want. For instance, people in Bulawayo can say churches have been on a waiting list for stands for 15 years. I urge them to work with government because it gets things done," the ZCCA leader said.
He then attacked fake prophets, saying the only true prophets are the ones ordained by the ZCCA.
"Some people are not even born to be pastors or bishops. They now go on to call themselves pastors when they are not supposed to be. There are a lot of fake prophets and pastors in Zimbabwe," he said.
Related Topics