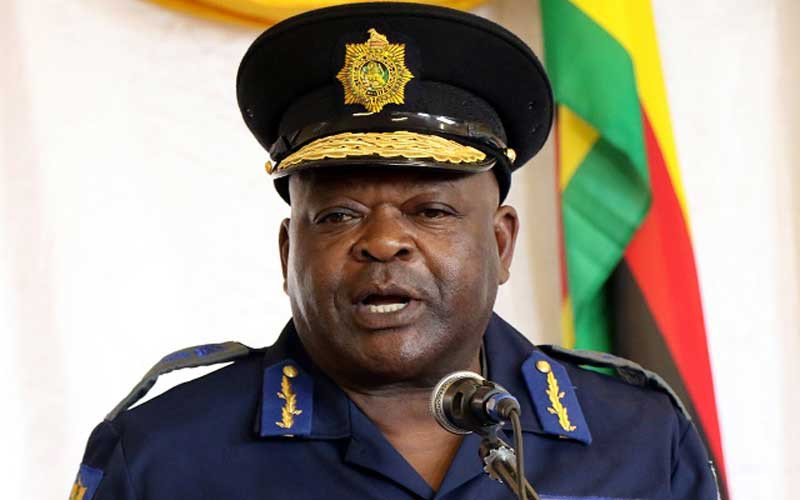 THE majority of Zimbabweans have lost confidence in the police force, with 92% of citizens having stopped seeking police assistance throughout last year despite a surge in crime during the same year, latest findings by Afrobarometer have shown.
This comes as the country recorded a 45% surge in crime last year after 208 027 criminal cases were reported to the police in the last quarter of 2022, compared to 143 923 cases in the first quarter.
Afrobarometer, a Ghana-based pan-African, independent, non-partisan research network that measures public attitudes on economic, political and social matters in Africa, ranked Zimbabwe's police force as the most corrupt, followed by Members of Parliament (MPs).
Among citizens who sought police help, 59% said it was "difficult" or "very difficult" to get the assistance they needed, with 37% saying they had to pay a bribe, give a gift, or do a favour to a police officer in order to be served.
"Many Zimbabweans continue to see their police as corrupt, untrustworthy, prone to using excessive force – in short, unprofessional," the report reads. "And a majority are dissatisfied with the government's performance in fighting crime. While broader economic issues underlie some weaknesses in police performance, these survey findings highlight internal challenges confronting the Zimbabwe Republic Police if it hopes to win the citizenry's trust and respect.
"Alongside high levels of perceived corruption, Zimbabwe's police suffer from fairly low levels of public trust. Over the past decade, Zimbabweans have expressed increasing distrust in the police. Between 2014 and 2021, the share of respondents who said they don't trust the police 'at all' climbed by 12 percentage points from 22% to 34% before declining by five points in 2022."
National police spokesperson Assistant Commissioner Paul Nyathi said he would only comment after seeing the report.
"I will have to see the report first," Nyathi said.
The survey also revealed that the majority of the country's citizens feel that government is not doing enough to reduce crime in their communities.
Only one-third (34%) of citizens said the government was performing "fairly well" or "very well" in reducing crime, while 59% had other views.
Afrobarometer statistics show that approval of the government's crime-reduction efforts by the public has dropped by 20 percentage points since 2017, from 54% to 34% in 2022.
"A majority (58%) of Zimbabweans say they felt unsafe while walking in their neighbourhood at least once during the previous year, including 42% who report feeling unsafe 'several times', 'many times', or 'always'. Similarly, 50% of citizens say they feared crime in their homes.
"The poor are more likely to experience such insecurity. One factor that might affect people's sense of security is the presence of security forces," the survey noted.
Related Topics