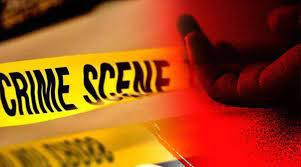 A GWERU man was yesterday found lying in a pool of blood a few metres from Ascot Extension shops after he was reportedly killed by a gang of artisanal miners.
The murder comes barely three months after another man was killed in cold blood following skirmishes among gold panners in the same area.
Midlands provincial police spokesperson Inspector Emmanuel Mahoko yesterday confirmed the incident, but said they were still "gathering details" on what exactly happened.
A witness, told NewsDay that the incident occurred around 2am on Friday when a group of gold panners went on a rampage, assaulting people at Club 04 at Ascot Extension shops.
"A group of violent people who were boasting that they were magweja (artisanal miners) started the violence in the nightclub at around 9pm leading to the temporary closure of the bar," said a woman who claimed that she was a commercial sex worker.
"At around 2am, the same group resumed their violence and this time they were randomly slapping people and assaulting them with knives. They also pulled down tables of vendors who ply their trade on the pavements of the nightclub and people had to flee in all directions.
"They then confronted a man who was outside the night spot and one of them produced a knife and started stabbing the now deceased all over the body before they drove away at high speed from the shops."
Reports also indicate that at least five patrons, including an off-duty police officer, were injured in the skirmishes.
A police officer who attended the scene said he shot the tyres of a Honda Fit which the suspects wanted to use as a get-away vehicle.
"After the suspects realised that their car tyres had been deflated, they commandeered another get-way Honda Fit whose tyres we also shot before we arrested some of the suspects," said the officer who declined to be named.
Related Topics