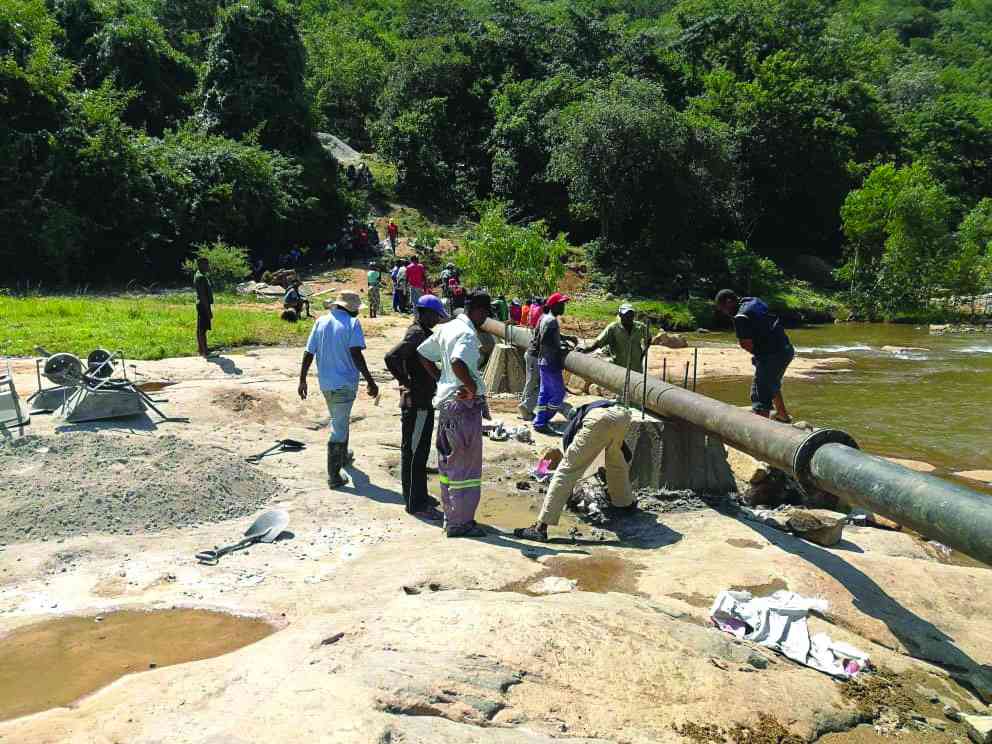 LEADING international aid agencies have moved to speed up the recovery of Cyclone Idai ravaged Chimanimani district, which saw its coping mechanisms affected by devastating storms and floods about three years ago.
Through a programme called 'Resilience Building for Chimanimani Communities' (RBCC), Practical Action said it will be working with communities in the area for 15 months.
Funding for the project will come from the United States Agency for International Development (Usaid), according to Practical Action.
Cyclone Idai tore through parts of Mozambique and eastern Zimbabwe in 2019, turning everything on its path upside down.
But its wrath only added problems to a community that was already battling to fend off the effects of droughts, which have been attributed to climate change.
The storms destroyed public infrastructure including schools and roads, and killed people ad livestock.
Some Zimbabweans' bodies were recovered in Mozambique after being swept by strong tides.
"The project will enhance their agricultural production with bio fortified seeds and restoring arable land destroyed by floods, increase incomes through incentives for households working in gully reclamation and other community infrastructure and those participating in internal savings and lending schemes and strengthen community' response to climate hazards through early warning systems," Practical Action said this week.
It said through the "voucher-for-work" programme, 1 000 disaster - affected households would be working towards the rehabilitation of roads, schools and houses, helping them improve their local economies.
The agency said participating communities living in the most affected areas were set to receive food assistance.
About 1 500 vulnerable farming households will increase their agricultural production through the programme's agro — ecology and fish and livestock management training.
Practical action said start-up packs will be provided for enterprises such as high-yielding seeds for vegetables and poultry production.
Nutrition gardens will facilitate producing nutrient-dense food, increasing household food security and incomes, the agency noted.
Chimanimani's recovery had been complicated by the Covid -19 pandemic, which grounded the global economy in 2020 and part of 2021, before being declared officially over last month.
The two yearlong global economic crisis and the impact of climate change, have all held back recovery for Zimbabwe's cyclone hit communities.
Experts said responding to multiple crises required multiple approaches to build resilience throughout the district with sustainable and climate-smart agricultural methods, along with providing access to finance among the most important paths to take. Practical Action has been working with rural communities and small holder farmers in Zimbabwe for over 30 years, helping them increase agricultural productivity and other livelihood initiatives.
"As a result, empowered female farmers can increase their incomes, develop stable livelihoods and contribute to household food and nutrition security," Practical Action noted.
It said farmers we set to be helped in improving their capacities through trained agriculture extension officers and community-based gender champions to help them overcome gender inequalities.
Practical Action is an international organisation that puts ingenious ideas to work, bringing people together in bold collaborations, using knowledge and innovation, to build futures free from poverty and help shape a world that works better for everyone.
Related Topics