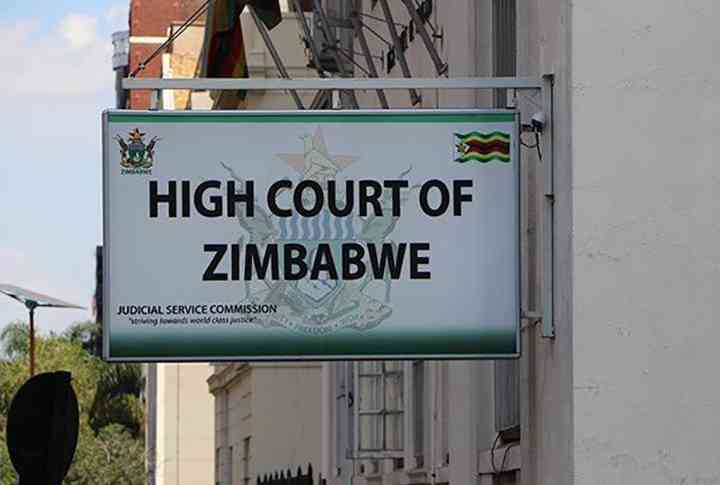 BY COURT REPORTER
HIGH COURT judge Justice Pisirayi Kwenda has dismissed an urgent chamber application filed by property mogul George Katsimberis who was seeking to stop his fraud trial before Harare regional magistrate Vongai Muchuchuti Guwuriro, who he accuses of being biased and conflicted.
He wants the magistrate to recuse herself from hearing the matter and is also demanding the services of a Greek interpreter saying he is not conversant with the English language.
Katsimberis approached the High Court recently complaining that he would be prejudiced if the trial continues before his concerns are addressed.
After the magistrate dismissed his application for recusal, Katsimberis filed an application for review which is pending at the High Court.
In a brief High Court order, Justice Kwenda ruled: "Whereupon, after reading documents filed of record and hearing counsel, it is ordered that the application be and is hereby struck off with no order as to costs."
Katsimberis is being represented by Advocate Tinomuda Chinyoka who is taking instructions from Mutumbwa, Mugabe and Partners.
In the fraud case, Katsimberis made an application for referral of the case to the Constitutional Court.
Katsimberis said Chinyoka's health deteriorated prior to the February 14 hearing, prompting his stand-in lawyer Millicent Moyo from Mutumbwa Mugabe and Partners to seek postponement of trial.
A letter was delivered to the prosecutor stating that Chinyoka had travelled to South Africa for medication, hence the request for a postponement.
The magistrate, however, ruled that the trial should continue.
Katsimberis complained that proceedings were held in English despite that the Greek interpreter he had requested had not been availed.
Chinyoka later showed up during afternoon proceedings despite Moyo indicating that he had travelled outside the country.
This did not go down well with the magistrate who chastised the lawyers.
Moyo claims the magistrate tarnished her image and has taken the matter to court demanding US$290 000 damages.
Related Topics