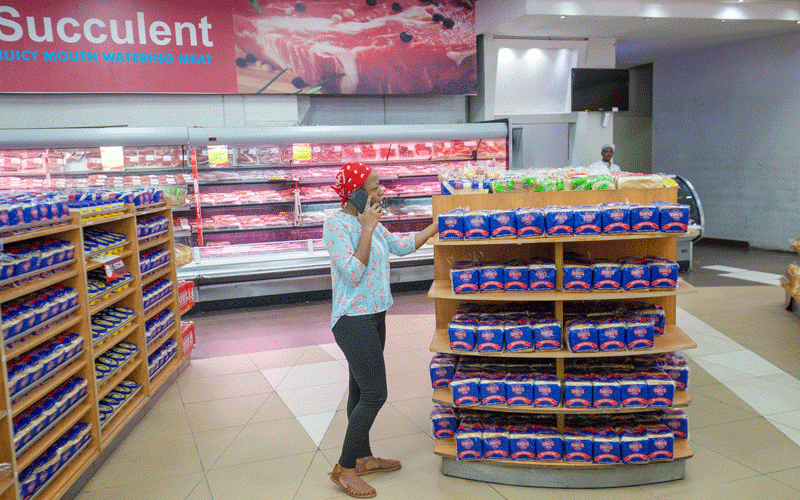 THE Consumer Council of Zimbabwe (CCZ) says a family of six now requires $2,6 million a month to survive, up from $2,5 million in June, spelling disaster for thousands of families countrywide.
The cost of health services has also jumped 135%.
In a statement, CCZ executive director Rosemary Mpofu said although prices of basic commodities went down, the cost of utilities such as water and electricity went up.
Prices of commodities shot up by 24,5% in United States dollar (US$) terms.
"The cost of living in Zimbabwe as measured in the local currency by the Consumer Council of Zimbabwe's low-income urban earner monthly basket for a family of six increased, (despite) a decreasing rate from the June figure of $2 567 480 to July ($2 680 018) by July 31, 2023.
"This deceleration confirms the responsiveness of the market to the policy measures which were implemented by the government to stabilise the local currency. In particular, this basket rose marginally by 4,75 % from $2,5 million to $2,6 million. In US$ terms converted at the supermarket mid-rate, the basket increased by 24,5% from $434,46 to $540,76 during the same period," Mpofu said
In May this year, government introduced a raft of measures to curb the depreciation of the local currency.
Throughout July, to date, the local currency has been appreciating in value against the US$ at the official exchange rate which saw the Zimdollar gaining value from its heaviest fall of $6 926,57 in June against the US$ to $4 556,16 as of yesterday.
But Mpofu said some retailers had not reduced prices at the rate the local currency had appreciated.
"The main drivers of the basket were utilities including water, rates, electricity and rentals. Health was also another significant shaper to the basket as it rose by 135% in local currency.
"However, when we look at the basket for July 2023, we realise that the prices of most basic commodities went down in the month under review," Mpofu said.
"The CCZ has, however, noted the concern that the price movements in most retail shops have not been proportionate to the appreciation in the Zimdollar experienced in July 2023."
NewsDay has been tracking the prices of some commodities in local retail shops and noted that prices of some basic commodities have been going up, while others went down slightly.
A standard loaf of bread was being sold for $3 499,99 on June 7, 2023, and shot to $5 799,99 on July 23, 2023, which is still the current price.
On June 7, 2023, a 1kg packet of sugar was pegged at $4 999,99 and went up to $8 845 on July 23, 2021.
Sanitary pads, which were pegged at $3 449,99 on June 7, now cost $4 999,99, while a 100ml tube of toothpaste, which cost $3 199,99, has gone up to $4 399,99
A packet of 500g powdered milk which was pegged at $27 999,99 is currently selling at $31 999,99.
Zimbabwe National Chamber of Commerce chief executive officer Christopher Mugaga said the rate at which the prices of commodities were going down or up could not be measured using the performance of the foreign exchange rate because there were other economic factors at play.
"The exchange rate cannot be looked at as a function for measuring inflation or deflation. The reason prices of commodities are not going down at the same rate the Zimdollar is appreciating its value is because our inflation rate is still too high," he said.
"Inflation is another economic variable that determines the prices of commodities. Even if the inflation rate goes down, it does not necessarily mean that prices will automatically go down because there will be several other variables."
Related Topics