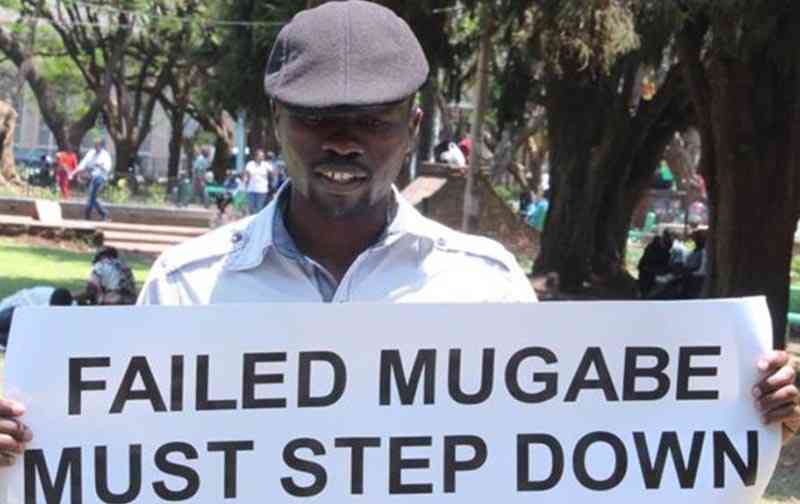 LEGAL think-tank Veritas has urged President Emmerson Mnangagwa's regime to stop using enforced disappearances as a political weapon to silence critics.
In a statement, Veritas said the regime could not "claim to be a new dispensation with respect to the rule of law when Zimbabweans are still at risk of forcible disappearences".
"It will take true leadership to adopt the convention and to end enforced disappearances in Zimbabwe. We also encourage the President and the new parliamentarians to ensure that the convention is signed and ratified," the legislative watchdog said.
"Enforced disappearances must never be used as a political tactic to silence those who oppose the government or who expose information which powerful people want to keep hidden."
The organisation called on Zimbabwe to domesticate the International Convention for the Protection of All Persons from Enforced Disappearance to stop the practice.
"Veritas encourages the Zimbabwe Human Rights Commission, civil society organisations, activists and other human rights advocates to pressure Zimbabwe to adopt the International Convention for the Protection of All Persons from Enforced Disappearance.
"We stand with all families and communities affected by enforced disappearances in this country, whether the victims are well-known or only known to and remembered by a few. Justice denied is no justice at all. May those who know the truth be bold enough to serve justice and reveal the truth for the sake of closure for those left behind."
Zimbabwe last week joined the rest of the world in commemorating the International Day of the Victims of Enforced Disappearances.
The country has, over the years, recorded a number of enforced disappearance cases.
Over the weekend, Citizens Coalition for Change (CCC)'s incoming councillor for Glen Norah ward 7 and youth representative, Womberaiishe Nhende and his friend were abducted in Belvedere, Harare. They were tortured by alleged security agents and later surfaced in Mapinga, 73km outside the capital.
On August 26, CCC activist Nelson Mukwenha was violently taken away from his home in Highfield by four unidentified men in a Toyota Hilux vehicle with no registration plates.
He was also found dumped in Mapinga two days later, nursing serious injuries consistent with torture.
In 2001, Cain Nkala, a Bulawayo war veterans leader was abducted from his home by 10 men armed with AK47 rifles. His body was found in a shallow grave eight days later.
In 2015, Harare-based human rights activist Itai Dzamara was abducted by five men from a barber's shop in Harare's Glen View suburb. He was forced into a white truck with concealed number plates and driven off. He has not been seen since. Dzamara had previously been targeted by State security agents.
Related Topics