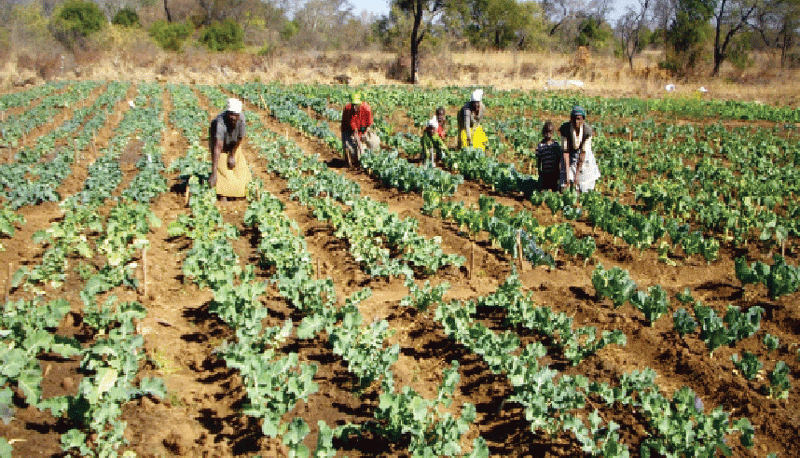 THE sound of a pounding stone welcomes visitors to Erina Mudirwa's homestead in Bikita, as she crushes marula seeds to turn them into a meal.
Under sweltering heat, this hard work has become a normal way of life for Mudirwa, a 47 year old mother of three.
Many women across Bikita, a dry district of low rainfall in Masvingo province, wake up to the same routine as they battle to fend for their families.
Next to Mudirwa was a basket of marula seeds, known in the local language as shomwi, which she collects from the forests and crushes into a powder before cooking.
"This is part of our daily life for now," she said.
"This year, I did not harvest enough maize, and my granaries only have a few buckets left. We crush these seeds for a meal because we want to save the little maize that I have.
"I crush the marula seeds and fill up containers. We also make butter to replace cooking oil in our vegetables. I have a small garden full of vegetables.
"We boil them and mix with marula butter and eat without sadza.
That will be enough for the day."
Searching for marula seeds is fraught with dangers.
"I have encountered so many dangers, some of them life-threatening.
I have been stung by scorpions, but I never went to hospital because I did not have money," Mudirwa said.
Experts say problems facing villagers like Mudirwa require government intervention.
The Southern African Development Community is facing El Nino-induced droughts this season, according to experts.
Government says it will start distributing food aid to more than two million citizens from October 1.
The Ministry of Public Service, Labour and Social Welfare said in August food was going to be distributed to vulnerable communities.
"With effect from October 1, we are going to distribute food to more than two million families," the ministry said.
"This programme will roll up to the end of December. From January to March, we are going to distribute food to 3,8 million households and it will be on full scale.
"The Zimbabwe Vulnerability Assessment (ZimVAC) report indicates that a total of 3,8 million households need food assistance," it added.
ZimVAC is a technical advisory committee composed of representatives from government, development partners and the United Nations, among other stakeholders.
ZimVAC livelihood assessments are an important tool for informing and guiding policies that respond to the food and nutrition situations in the country.
According to humanitarian aid agencies, an estimated five million Zimbabweans are food insecure.
In most deficit-producing areas in Zimbabwe, FewsNet says households' demand and reliance on grain and maize meal purchased from the market is increasing as food stocks from the 2023 harvest decline.
Related Topics