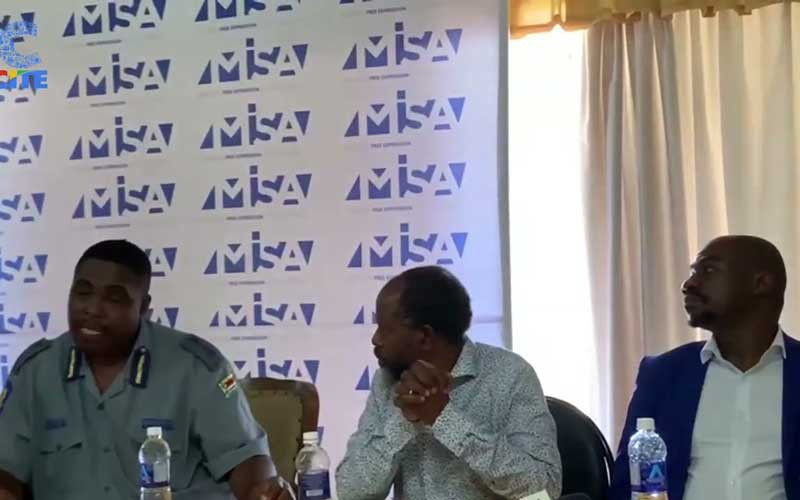 POLICE in the Midlands province have pledged to foster cordial working relations with members of the media to ensure both parties play their roles well in serving the nation.
Officer commanding Midlands police, Commissioner Winston Muza on Monday told members of the media that: "I am sure all stakeholders share the same passion, commitment and exceptional sense to build harmonious working relations with the Zimbabwe Republic Police."
He said this during a media and police engagement meeting organised by the Media Institute of Southern Africa Zimbabwe and the Media Alliance of Zimbabwe.
"We both need each other, as police we need the media in the performance of our work. Personally, l have been in this province for the past two years and l perceive the relations between the police and the media to be very sound. There may be some few areas we might differ in terms of opinion, and should they be there, let us feel free to highlight them in a positive way.
"The police consider the media as an integral stakeholder with the critical role of transmitting information to the masses. As ZRP, we applaud the media fraternity for the role they play. They assist the police as some of the police work hinges on effective dissemination of information."
Misa Zimbabwe Trust board chairperson Cris Chinaka said engagement between the media fraternity and police was important, adding that it was rare for the two professions to interact and discuss their work.
"It is imperative to come together and try to work in the best conducive working environment for both our professions," he said.
Follow us on Twitter @NewsDayZimbabwe
Related Topics