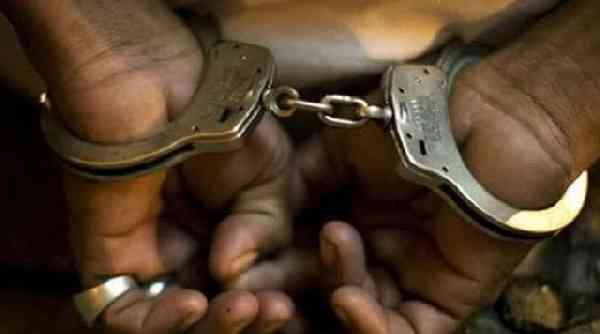 TWO men have been sentenced to a combined 18 years in jail after they robbed a Mukuru money transfer agency booth in Maboleni, Lower Gweru.
Tapiwa Zhazha and Courage Moyo pleaded guilty to the robbery charge when they recently appeared at the Gweru Magistrates Court.
They were sentenced to 10 years apiece, but they will serve eight years each after two years were suspended on condition they pay back the stolen money.
The court heard that the duo hatched a plan to rob a Mukuru booth alongside two accomplices who are still at large.
Last month, they pounced at a Mukuru site and threatened to shoot an agent and robbed him of US$1 194, ZAR16 600 and two Samsung Galaxy A12 mobile phones.
In a separate case, a 34-year-old man from Shurugwi was robbed of US$1 200 by robbers who assaulted and left him for dead.
Midlands provincial police spokesperson Inspector Emmanuel Mahoko confirmed the incident.
"John Svondo met the three accused persons who demanded money to buy beer before striking him with a beer bottle several times," Mahoko said.
The country is witnessing a surge in violent crime, especially armed robberies.
Last month, three armed robbers attacked a service station in Gweru central business district and sped off with US$1 000 and other valuables.
Gweru police Victim Friendly Unit spokesperson, Assistant Inspector Philip Mudzve told journalists that they have noted an increase in robbery and rape cases.
"As police, we have noted an increase in robbery and rape cases in the district. Culprits are targeting those especially who walk by themselves in the night hence we are discouraging residents from walking during night hours," Mudzve said.
Related Topics