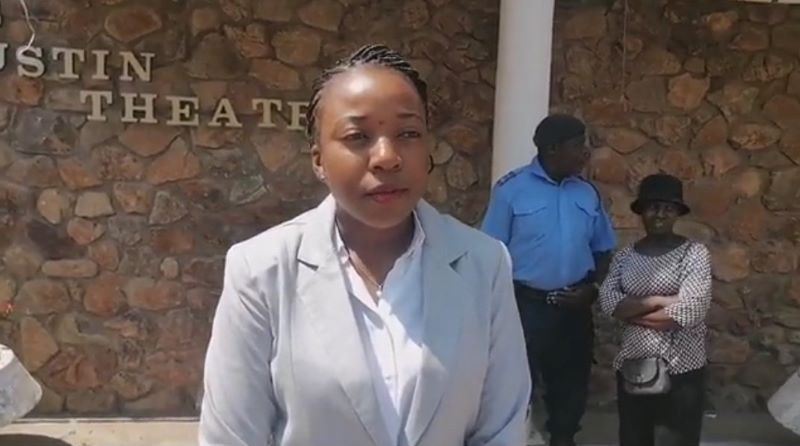 Twenty five year-old Shantel Chiwara became talk of the town after she landed the coveted post of Masvingo mayor, but for her the milestone did not come as surprise.
Chiwara, who made history by becoming the city's female mayor, said her journey in politics has not been a stroll in the park as she was introduced into the game at a young age.
Her father, James, is a former Masvingo deputy mayor. Chiwara said she joined the political train in 2013.
"My father is a former deputy mayor of the city under the then MDC-T and one of my mentors," she said. "He served from 2013 to 2018."
Chiwara said she was elated to become a mayor at a tender age and would go to the extremes to ensure that she delivered her pledge to the electorate.
"I began my journey around 2013 and that is when I got my name written in the books of politics and I rose to the top within the party' structures," she said.
"I was young back then, but being born from a political background made things easier.
"I then went through the structures up from branch to ward then district level until I reached provincial structures.
"I am excited to have been the first ever mother to the ancient city.
"It is a great honour and I want to extend my gratitude to my fellow councilors, my party and the citizens."
Chiwara said she had lots of tricks up her sleeves to ensure that they resolved the perenial water shortages bedeviling the City of Masvingo.
She also promised to ensure that women got employment opportunities across the formal and informal sector as well as have their different issues resolved.
"As a young and youthful leader of the ancient city, I promise that with a great deal of team strength from my fellow councilors we promise to look into the issues concerning water shortages in the city," Chiwara said.
"Also with a number of councilors being women in our council we are going to be a very vibrant voice for the women and the youth and make sure they get the same opportunities, they get empowered in various ways."
Related Topics