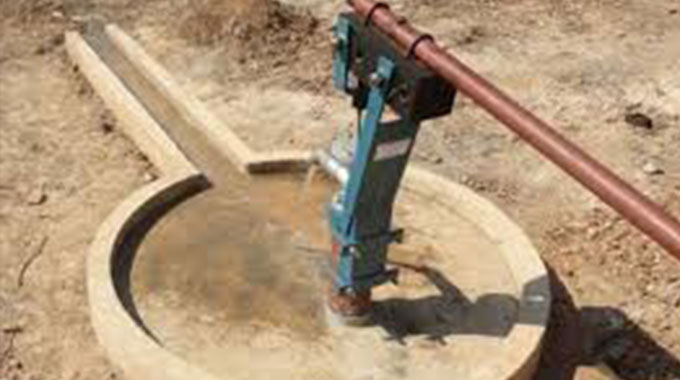 BY SILAS NKALA BULAWAYO City councillors are concerned about the theft of solar panels and vandalism of the solar powered boreholes at a time when the city is facing acute water shortages.
The local authority is implementing a 48 hour water rationing regime citing burst pipes at the Flowserver raw water pipeline and the ongoing Bulawayo water and sewer services improvement project (BWSSIP).
Boreholes have become an alternative source of water for desperate residents.
But latest council minutes reveal that there is increasing theft of solar panels and vandalism of solar power boreholes in the city, further piling more misery on residents.
In the minutes, councillor Lilian Mlilo said some of the targeted boreholes were sunk by humanitarian organisations such as Africa Ahead.
"Most of these boreholes were solar powered. Solar panels had since been stolen and some of the borehole equipment vandalised.
"Most of the residents in Ward 12 had no water," Mlilo said.
"When residents made reports, they were referred back to the non-governmental organisation by council staff members."
Councillor Febbie Msipha pleaded with communities to safeguard the boreholes from vandalism.
"Residents had appreciated the donation and borehole committees had been established," Msipha said.
"The borehole committees should therefore safeguard the equipment and facilitate repairs of the same in the case of breakdowns."
In response, Councillor Siboniso Khumalo said it was the duty of residents and communities to report the theft to the police.
"The issue of theft and vandalism should be reported to the Zimbabwe Republic Police (ZRP). Borehole water was not fit for drinking.
"It was safer to use borehole water for non-portable use such as washing, cleaning and watering," read the minutes.
Bulawayo deputy mayor Mlandu Ncube said residents should be responsible for their infrastructure.
The minutes did not state how many solar panels have been stolen or vandalised.
A fortnight ago, a diarrhoea outbreak blamed on water contamination resulting from the water shedding regime was reported in the city.
Diarrhoea is now endemic in the city. In 2020, over a dozen people succumbed to a diarrhoea outbreak that also infected over a thousand of other residents.
Related Topics