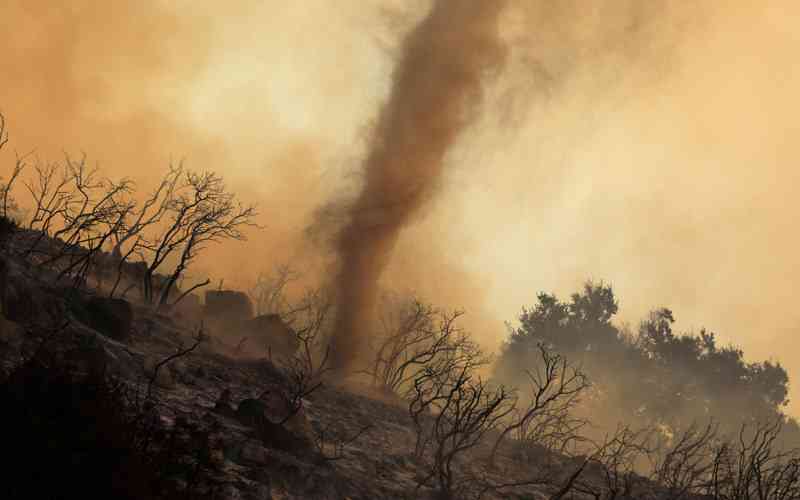 WIDENING inequalities between countries and within countries in the Southern African Development Community (Sadc) region have historical manifestations, but have become more pronounced in key economic and social upheavals, global economic crises, instabilities and pandemics.
The triple challenges of COVID-19, climate change and conflict currently bedevilling the world continue to amplify rather than conceal regional and national inequalities. The ongoing Ukraine crisis and its attendant effect on food and energy price volatility increase social vulnerabilities. Glaring obscene inequalities exist in the Sadc region to an extent that the dignity of most of the population is continually undermined. The rush for common pool resources such as health care, food and vaccines have been a theatre of battle between the haves and the have nots.
The 2020 Commitment to Reducing Inequality Index (CRI) report produced by Oxfam, Norwegian Church Aid and Development Finance International revealed that the Sadc region hosts the world's three most unequal countries, South Africa, Namibia and Zambia, and that all Sadc member States, except Tanzania and Mauritius, are in the top 50 most unequal countries.
Inequality in the Sadc region is a key driver of conflict, exacerbates the vagaries of climate change, global pandemics and undermines inclusive development outcomes. Inequality is tilting Sadc's development process to an extent that high levels of inequality make poverty less responsive to economic growth because the proceeds of economic growth in most Sadc economies are afflicted by inequality. It is because of inequality that economic gains in Sadc are usually accessed and taken over by income groups at the top, leaving the bottom groups to scramble for leftovers.
The inequality crisis in Africa is existing side by side with the aspirational Sustainable Development Goals (SDGs), specifically SDG 10 meant to reduce inequality within and among countries. The SDG is anchored on the sad reality that too much of the world's wealth is held by a very small group of people. This often leads to financial and social discrimination.
The goal further reiterates that for nations to flourish, equality and prosperity must be available to everyone regardless of gender, race, religious beliefs or economic status. When every individual is self-sufficient, the entire world prospers. What this means is that sustainable development cannot be inclusive in the context of high levels of inequality, and Sadc is not an exception.
Sadc and the natural resource curse
Several decades after independence, most Sadc countries retain unacceptably high levels of unemployment, poverty and inequality which undermine inclusive development outcomes, democracy, and development. In many cases, poverty and inequality are on the increase, particularly in countries such as Zimbabwe, Mozambique and Swaziland.
Neither agricultural economies such as Malawi nor resource-rich countries such as Namibia, South Africa and Angola have been able to reduce wealth gaps and the rates of poverty and unemployment since independence, despite these countries being so resource-rich.
The 2020 CRI report showed that the extractive industry contributes about 10% of Sadc's gross domestic product, 25% of regional exports, about 7% of direct employment and 20% of national government revenues but the industry has often exacerbated inequality and poverty.
Sadc retains a problem of inequality between countries of the region, and inequality within nations, for example Borrowdale vs Dzivarasekwa (Zimbabwe), Sandton versus Alexandra Park (South Africa), New Kasama vs George Compound (Zambia), among others. These colonially-induced inequalities have remained intact several years after independence. Extractive industries and the proceeds from them, have not reduced these inequalities.
According to Open Society Inititive for Southern Africa, most Sadc countries managed to achieve some progress in the period immediately after independence, usually through expanded social services, to reach much of the population which had been deliberately neglected under the colonial rule.
However, there was no systematic transformation of economic structures, and the typical African enclave economy persists until today which is characterised by parasitic extractivism which has reduced Africa into a playground of multinational corporations that are running amok in the region's backyard. The result has been persistent poverty, unemployment and inequality.
Sadc's extractive industry has become a common source of conflict and upheavals in the region. In Mozambique's Cabo Delgado province, one of the causes of the conflict is the exclusion, marginalisation and poverty of the local communities, who see no potential gains from the gas megaproject, (ACCORD, 2021).
According to Clementine Burnley (2011), violent and non-violent conflicts linked to natural resources have characterised the Democratic Republic of Congo, especially the eastern part, which has hindered the country from fully utilising its resources to generate revenue and improve quality of life for its citizens. The continued repression of the people of Cabinda in Angola is another case.
Cabinda provides about 60% of the crude oil of Angola, yet the region is likely to go into full blown conflict because locals say they do not benefit from its revenues. The emergence of machete wars in Zimbabwe's gold sector is another example of resource-driven conflicts.
Namibian President Hage Geingob, once cautioned: "As long as the wealth of the country is disproportionately in the hands of a few, we cannot have lasting peace and stability." (Africa Renewal, 2018).
This is a sad reality of resource rich countries in Sadc. For as long as proceeds from the extractive industry are not distributed in an equitable manner, resource-driven conflicts will remain a permanent feature in the region. Inequality in southern Africa is not just along incomes or housing patterns, it has risen using many other indices including gender inequality, the historical racial inequality, generational inequality and inequality based on ethnicity. In Sadc, inequality and poverty are feminised.
There is simply an unacceptably high number of women trapped in the triple burden of unemployment, poverty and inequality relative to male counterparts. While employment and wage labour are important elements of tackling poverty and inequality, statistics show that women and youth are particularly vulnerable in the labour force from a discriminatory pay structure to lack of opportunity for upward mobility and this is even manifesting at continental level. Only 12% of Africa's working-age women were in waged employment in 2016, compared to 22% in Asia and 33% in Latin America (OECD Development Matters, 2018).
Recommendations
The extractive industry has the capacity to spur the much-needed sustainable development in the Sadc region. Nevertheless, poor governance continues to diminish the prospects of the sector to contribute towards poverty alleviation and reducing the ever-widening inequality gap within nations.
There is an urgent need for Sadc countries to rethink the current governance model of the extractive sector towards a more inclusive and participatory one. Below are some of the recommendations.
Urgent need for a developmental approach to the governance of extractive industries: In their quest to actively participate in the global market of investment, Sadc countries must radically transform into "developmental States" with a renewed focus from being providers of conducive business environments in favour of foreign investors towards being focused and people centred states that deliver stronger economic growth together with better sharing of the benefits.
Radical transformation of the taxation system: Tax reforms are important to defeat the regressive tax regimes witnessed in many of Sadc countries. Sadc countries must shun the "race to the bottom principle" which has seen regional countries competing to offer favourable tax conditions to investors. At a time some countries seek to mobilise as much revenue as possible to provide for the poor and marginalised, some Sadc countries are on an overdrive to offer harmful tax incentives to multinational corporations especially in the mining sector. In countries like Zimbabwe, some multinational corporations have been awarded unsustainable tax incentives thereby depriving the country of the much-needed revenue for public spending. The five-year tax exemption to Great Dyke Investments is a case in point. In addition, curbing illicit financial flows is very important.
Strengthen advocacy and policy oversight: Civil society must be visible in influencing public policy design, implementation and outcomes. There is need for heightened policy literacy, appreciation and ability to connect civic actors with legislative bodies to augment parliamentary oversight role.
Enhance civic participation: For inclusive development to take place, the policy making matrix and arena must be inclusive. It must allow active convergence between social partners on the policy making table. Democracy and governance on the one end and economic development on the other are and must be mutually reinforcing elements in building vibrant, inclusive and developed societies. Pronounced absence of one side profoundly impact on the presence of the other.
Promote a rights-based approach to natural resource governance: Firstly, a human rights-based approach to development requires action to tackle inequality, discrimination, and exclusion, so that the poorest can access services on equal terms. Furthermore, a human rights approach safeguard against development induced abusive practices. Many Sadc citizens are affected by policy decisions made in the name of economic modernisation and development. In the northern part of Mozambique in Nampula Province, the local population is faced with realities of extractive industry exploitation. In Zimbabwe, the Chiadzwa community where diamonds were discovered have remained poor if not poorer than the condition they were before the discovery of diamonds. The plunder of resources there, the damage to the environment, and the violence associated with extraction of diamonds, are the hall marks of regressive development which does not take into consideration human rights.
Enforce sustainability reporting: A key reform would be to make it mandatory for corporations to report publicly on human rights and the social and environmental impact of their work in line with the United Nations Principles on Business and Human Rights. National parliaments have a strong role to play in ensuring this happens through set standards, and norms of accountability, holding regular public hearings, benchmarking legislation on a set of poverty and inequality busting measures and creating dynamic partnerships with civil society to better manage the huge gap of information between policy and practice.
Angellah Mandoreba is national co-ordinator of the Fight Inequality Alliance Zimbabwe. She writes here in her own capacity.
Related Topics