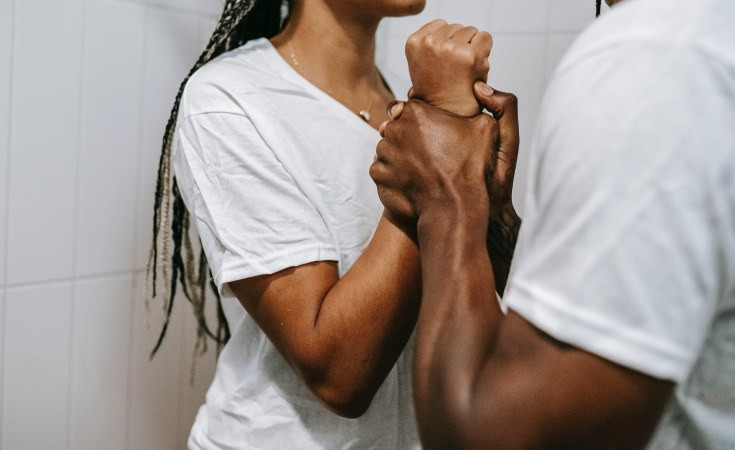 SINCE 1991, the period November 25 to December 10 is set aside to commemorate 16 Days of Activism against Gender-Based Violence (GBV).
In 2022, the international theme for 16 Days of Activism Against GBV is UNITE! Activism to End Violence Against Women and Girls.
Zimbabwe Lawyers for Human Rights (ZLHR) and its partners — Musasa Project, Diocese of Mutare Community Care Programme, Emthonjeni Women's Forum and Caritas Masvingo — have joined the rest of the world in recognising this important period under the localised theme Enhancing the Inclusion of Youths in the 16 Days of Activism Against Gender-Based Violence.
As organisations that interact with women and girls, ZLHR and its partners are gravely concerned over the growing number of women who are losing their lives due to GBV.
One in three women from all economic and educational backgrounds and sectors of society, are being subjected to GBV.
This includes young women aged between 16-30 years, in their prime years, who should be living fulfilling lives beneficial to them and society at large.
Adolescent girls and young women are suffering from all forms of sexual violence, rape and abuse, and a culture of silencing them has made them even more vulnerable.
Young girls who have not even reached puberty, are being sexually violated and impregnated.
The abuse was particularly exacerbated by the COVID-19 pandemic, when governments imposed strict lockdowns that restricted movement of people.
During this period, the mental health effects of isolation resulted in increased perpetration of GBV, at a time when there has been greatly restricted access to and provision of services for victims.
Up to now, most communities are still recovering from the effects of the lockdowns.
This year's commemorations come as ZLHR and its partners are approaching the end of a six-year pilot women empowerment project that was implemented in Insiza, Bikita and Mutasa with the support of Irish Aid.
During the project implementation period ZLHR and its partners noted many challenges faced by survivors of GBV in Zimbabwe.
Women and girls who report domestic violence and sexual offences are facing delayed justice, with cases dragging on in courts without being finalised.
The Zimbabwe Republic Police and social welfare departments are not adequately resourced, resulting in some perpetrators going unpunished.
There are insufficient shelters for women to access the necessary psycho-social services, legal services and economic empowerment trainings and skills required to overcome their harmful situations.
Government departments mandated to address violence against women and girls are also inadequately resourced, resulting in them being unable to respond in certain emergency situations.
This has resulted in the continued loss of lives of women and girls, and the increased pregnancies of teenagers and young girls, too young to even know about sexual relations.
Therefore, in its efforts to UNITE and promote activism to end violence against women and girls, ZLHR calls upon government and other key stakeholders to:
lPromote a culture among all communities that is gender-sensitive, including through increasing awareness of gender responsive laws and policies.
lProvide prompt accessible service provision for survivors, including the provision of shelters, legal aid, psycho-social support and income-generation and livelihood opportunities.
lAvail adequate resources, both human and financial, to government departments mandated to assist in GBV cases, particularly the Social Services Department, ZRP Victim Friendly Unit and the National Prosecuting Authority of Zimbabwe.
lTake practical steps to implement laws against child marriages across the broad spectrum of society. - ZLHR
Zimdollar fragility remains major source of price instability
SINCE the re-introduction of the Zimbabwe dollar in the first half of 2019, authorities have struggled to contain Zimdollar depreciation pressures.
To date, Zimdollar fragility remains the major source of price instability punching such fixed income earners as pensioners the most.
The resultant income imbalance between the poor and the rich widened significantly in the last 48 months through October 2022.
About 70% of the population is now wallowing in poverty, with estimates showing that at least 40% of Zimbabweans are in extreme poverty as households are severely deprived of basic human needs including food, quality sanitation facilities, safe drinking water, housing, education and affordable healthcare.
Also, importing businesses are disproportionately bearing exchange rate losses sparking risks of inflation-inducing market shortages as business operating costs continue to escalate.
In our view, the free flow of the exchange rate is being driven largely by perpetual flip-flopping monetary policymaking, subduing market confidence in the Zimdollar.
The obtaining dire economic situation shows that it is difficult to build and sustain the momentum of confidence, especially in an environment where the central bank continues to hugely miss its inflation targets and frequently renege on its prior commitments.
Also, compounding the situation are poor public institutions. Development economists regard institutions as the rules of the game which are essential if robust economic growth and equitable distribution of the national cake are to be attained and in sync with the aspirations of Vision 2030.
Regrettably, inferior public institutions are perpetuating exchange rate fragility and income inequality, entrenching costly command economics, fuelling asset mispricing, weakening property rights and aiding pricing distortions in the market.
Fortunately, the last four months witnessed a moderation of exchange rate swings in alternative markets and this has helped in cooling inflationary pressures.
However, given out-of-control corruption, impunity and the prevailing high structural rigidities causing excessive market concentration, it remains to be seen if the trajectory will be sustained. - Zimcodd
Govt must do more to finance critical areas
HEALTHCARE provision and health infrastructure remain deplorable with over 80% of the health budget going to recurrent expenditures and the balance being capital expenditures.
This raises obvious questions around government's sincerity in improving the health sector outcomes as it continues to set aside limited funds for public health care every year.
Government allocated $475,7 billion (10,5% of the budget) to Health and Childcare.
From 2010 to date, the budget vote towards health and wellbeing has never met the prescribed 15% benchmark of the Abuja Declaration.
As a result, the status of health facilities at both central and local government level is undesirable and characterised by major inequalities in terms of access, lack of basic medical supplies, dilapidated infrastructure; women failing to get quality maternal health services, which is adversely impacting on child mortality rate and maternal deaths; a demotivated workforce and lack of critical equipment among other factors.
The country is operating with less than 300 functional ambulances.
From this end, health policies inclusive of the National Health Strategy (NHS) 2021-25, clearly lack financing, implementation, and alignment with international and regional health agreements.
Like other public services, healthcare is also constrained by underfunding and inefficient management of public resources.
To improve healthcare delivery, the 15% Abuja benchmark must not only be met, but surpassed and this should be coupled with reasonable remuneration of health care workers in order to retain critical expertise and prudent management of resources.
Treasury must also facilitate systematic allocation and timely disbursement of allocated resources to the health sector.
In the current globalisation and technological advancement era, only countries with a developed human capital enjoy increased competitive advantage.
On the contrary, in Zimbabwe human capital development continues on a downward trend mainly due to a tightening macroeconomic situation resulting in high education costs, limited funding for expansion of learning infrastructure, student grants and research and development.
In the 2023 budget, government allocated 14% of the budget or $631,3 billion to Primary and Secondary Education (to provide quality infant, junior and secondary education, with the bulk of the allocation going towards payment of salaries for teachers and other learning costs) and 3,47% of the budget or $156,5 billion to Higher and Tertiary Education (for development of a skilled and competent human capital, including support to universities, teachers' colleges and polytechnical colleges).
These paltry budgetary allocations will not do much to improve the education service delivery given the current dire situation. - Zimbabwe Coalition on Debt and Development
Related Topics