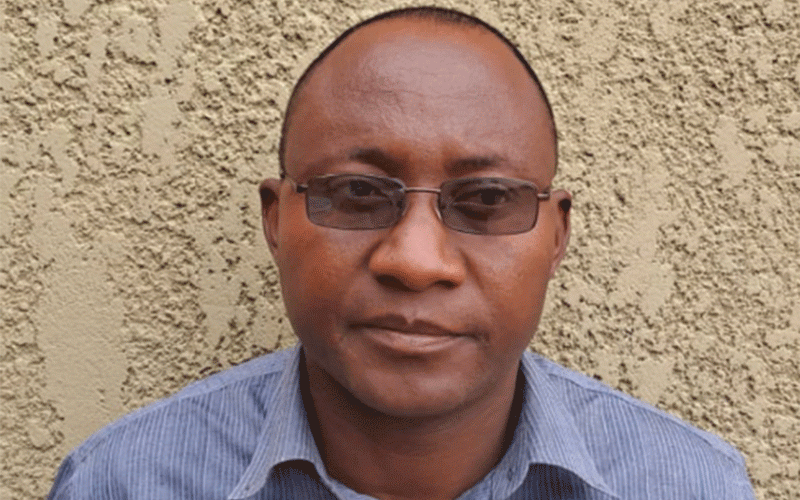 THE last four weeks saw the country experiencing many hours of darkness as load-shedding increased.
Many factors have contributed to the massive power cuts that wreaked havoc in the country.
I felt pity for those that were following matches during the World Cup tournament that was in action in Qatar.
Some areas would go for more than 18 hours without power and life was very difficult for those without back-up at their places.
The low water level in Kariba Dam was pinpointed as one of the causes of inadequate power generation at the hydropower station.
The country had to depend more on Hwange Thermal Power Station.
The demand for electricity has generally increased for the past 20 years given increased population, industrial activity, modern farming against an almost stagnant supply.
Zimbabwe is expected to generate about 2 400 megawatts (MW) of electricity per day, however, less than 1 400MW are produced daily. The result is an obvious shortage of electricity.
The health sector is a critical sector that should never be overlooked where issues of power outages are concerned.
With modernisation and digitalisation, power is needed to run health institutions and for lives to be saved, electricity should be available.
Universal health coverage cannot be attained without reliable power at health institutions.
Many activities at healthcare institutions are power dependent.
The registration of patients is a critical step towards the treatment of patients and if power is down, then clinics and hospitals are forced to resort to manual registration, which is tedious and slow.
That automatically means there will be unnecessary delays at healthcare facilities.
Hospitals carry out many operations on a daily basis and running without power would result in the suspension of surgical operations, hence the waiting lists will grow.
Some patients can die before they are operated on and mortality can suddenly spike in other critical areas like intensive care units if power back-up is not reliable.
Patient investigations depend on electricity and included here are blood tests under haematology, biochemistry, radiological investigations like X-rays, Ultrasound Scans, Computed Tomography, Magnetic Resonance Imaging.
Drugs can lose potency, especially those that should maintain the cold chain like vaccines.
Vaccines include those for COVID-19, hepatitis, measles, polio and pneumococcal, among others.
Without reliable power back-up, the potency of such drugs can suddenly evaporate.
That would be detrimental to public health as the drugs play a significant role in primary healthcare.
The importance of the BCG vaccine against tuberculosis should be understood as millions of children are saved every year.
Many patients need to be carried on stretchers and moved up and down the multi-storey hospitals.
What happens if the available power back-up cannot support the lifts?
It will be difficult for relatives to carry the sick up and down the stairs. What happens with the electricity-powered water systems at clinics and hospitals in the event of power outages where there is no adequate back-up?
What of the hospital lighting system when patients need to receive their medications which include oral drugs, intramuscular, subcutaneous or intravenous system.
The health sector should be spared from power outages.
A research done in Ghana showed that hospital mortality can increase by at least 43% if power outages take at least three hours per day.
Imagine losing patients who could have survived because there is a sudden power outage which has disrupted surgery, drug administration, hospital admission, drug storage, kitchen, laundry chores, et cetera.
In view of the undeniable reality of power outages, it is prudent that healthcare facilities have reliable power back-up that automatically switches on in times of sudden power loss.
It is the duty of the hospital management to ensure there is adequate back-up like solar systems, generators that have enough fuel.
I was at one provincial hospital one day. The hospital has a big generator which was brought by government, alas, there was no diesel in the generator. Maladministration will surely destroy healthcare facilities.
It does not need the President of Zimbabwe to fuel a hospital generator and if the hospital administrators cannot do such simple tasks, then they should not hold offices.
It is prudent for the power supply company, Zesa, to provide a reliable load-shedding schedule so that healthcare facilities can plan what can be shelved or what can be done.
Ideally, big healthcare facilities in Harare like Sally Mugabe Central Hospital, Parirenyatwa Group of Hospitals, Avenues Clinic, West End Hospital, Chitungwiza Central Hospital and many others should be spared from load-shedding.
This calls for the establishment of special powerlines for such institutions. The Energy minister should urgently consider this.
Power outages are a hindrance to sound health service delivery.
Patients deserve better care, but without adequate power, all efforts are futile.
Johannes Marisa is president of the Medical and Dental Private Practitioners Association of Zimbabwe. He writes here in his personal capacity.
Related Topics