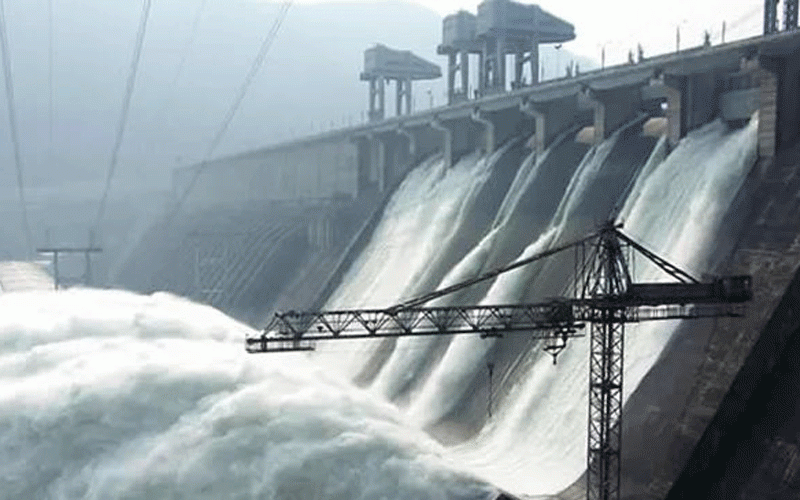 ONE of the cross-cutting problems of the 21st century is climate change which has also negatively impacted on energy production and efficiency, mainly in sub-Saharan Africa. This is due to a number of factors which include lack of integration of electricity generation models, ageing equipment and power plants and poor investment in the renewable energy sector.
The Southern African Development Community (Sadc) is also a victim of the poor planning in power generation, which has witnessed some countries such as South Africa and Zimbabwe, among others, experiencing electricity generations and distribution nightmares.
As a result of these electricity generation and distribution woes, Sadc countries may alleviate this problem by investing in regional power grid networks which include emerging renewable energy resources such as solar, wind, geo-thermal, tidal, hydro or biomass, among others. These sources can act as sufficient back up to coal-driven thermal electricity generation, which are currently being gradually phased out across the globe.
In the Sadc region, only Mozambique and the Democratic Republic of Congo (DRC) have enough power generation, while Angola suffers the problem of illegal connections and non-payment of electricity tariffs.
Botswana does not have much electricity challenges even though it imports some of its requirements from South Africa and Zambia. While Zambia and Zimbabwe rely on the Zambezi River and Kariba Dam water for electricity generation, lately, the Zambezi River has been experiencing reduced flow as a result of climate change and human activities currently unfolding in the upper Zambezi basin.
While the DRC and Mozambique have enough potential to supply electricity to the whole of southern African, the two countries lack the capacity to generate more electricity.
This is evidenced by the very few people in these countries who have access to electricity. In this regard, since the majority of countries in the Sadc region, are experiencing electricity challenges, the introduction of trans-boundary managed power grids could be integrated into the Southern Africa Power Pool (SAPP). While SAPP requires revitalisation, there is need to incorporate the emerging renewable energy sources into the power generation mix. Tanzania is one country with vast electricity resources like hydro, wind, coal, geo-thermal, tidal, solar and biomass, but it is also into load shedding, meaning that for it to fully meet it power demand it has seriously work on its power generation capacity.
The integration of power grids need to be done in the context of new renewable energy technologies, while foregrounding the issue of climate change which is currently contributing lots of warming to southern Africa.
The main sticking issue which could affect smooth transition to renewable energy and the establishing of trans-boundary power grids in southern Africa is costs realised in assembling those facilities, while maintaining the current obsolete power plants is another mammoth headache for many developing countries.
But opportunities to increase regional generation capacity abound.
Mozambique and the DRC have adequate water resources; South Africa, Zimbabwe and Botswana have vast coal deposits that can be used to generate thermal power; South Africa, Seychelles, Tanzania, Mozambique, Angola and Madagascar have enough capacity to generate wind energy; and Malawi has not yet reached its full potential of generating electricity from Shire River.
Investment in mechanised grid facilities and electricity generation equipment will improve the sub-region's energy self-sufficiency. In many cases and situations, we always read about the Chinese engineers refurbishing power stations in the region.
While this gesture is welcome, it is also a course for concern that the Chinese continue to do this work without empowering the local engineers. The Chinese are not doing this out of goodwill, but they are in it for business, with the main goal of making profit. While partnerships with the Chinese are welcome, they should not be there forever.
Sadc needs mega infrastructure to link the entire sub-region's electrical power grid networks. These would affirm and consolidate Sadc as a powerful and resilient block. As it is, Sadc's un-integrated energy network is not promoting the spirit of co-operation.
Integrated power pools can transform and strengthen regional coordination and power generation capacities. Due to the warming climate, countries need to invest in grids integrating wind and solar farms; tidal wave, geo-thermal, uranium and hydro generation plants among others. This will help deliver the region migrate out of its current energy poverty.
Individual and private power players also need to participate in the energy generation mix by specifically investing in renewable energy.
lPeter Makwanya is a climate change communicator. He writes in his personal capacity and can be contacted on: [email protected]
Related Topics