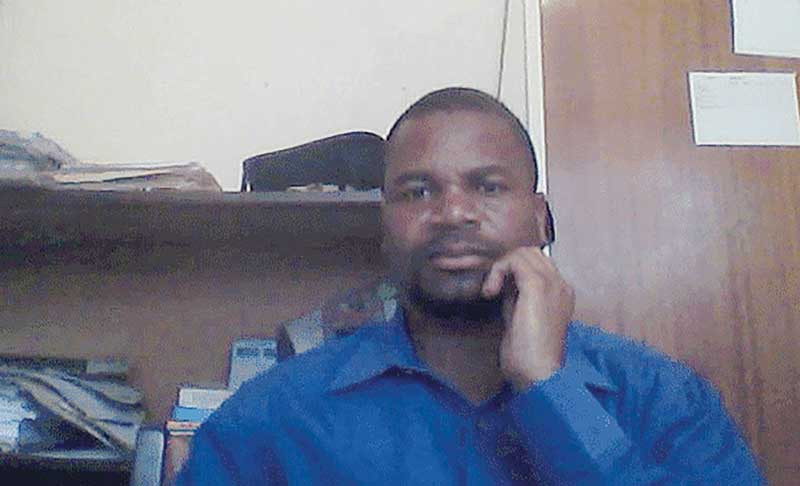 THE sustainable development goals mantra has found its way in almost every platform and many utterances on green talk. It has become overused and even abused through such utterances such as "leaving no one behind".
While climate change is a multi-stakeholder community of practice, it is multi-sectoral, cross-cutting and trans-disciplinary too. All sectors play instrumental roles in chaperoning climate change issues, including the ecumenical, which contributes to green faith, a community discourse deeply rooted in faith, moral uprightness and ethical considerations.
This brings everyone's attention to the point that climate change issues are grounded in many worldviews and interventions, not only complex and technically foregrounded, as in science, engineering and mathematics, among others. This also includes, socio-economic, cultural and matters of faith, ethics as universal oughts and believing.
Green faith or ecological faith has an instrumental role to play, in promoting and advancing issues of climate justice world-wide. This type of practice is the brainchild of a broad network of religious groups, as demonstrated by their keen interest, association, involvement and eco-specific behaviours, deeply rooted in moral re-armament and seeking the truth.
Green faith places climate change at the centre of its mission of trust, education, communication and awareness. In this regard, religious messages and communication tools are essential instruments designed to change human behaviours and attitudes towards climate change. This is because it is the human activities which have accelerated global warming, hence they need to be toned down.
Faith leaders are better and strategically situated to drive advocacy and networking to propagate climate action, nature-based solutions and sustainable resilience building. Since the global south is the worst climate-impacted, it becomes the core initiative of its wide network of faith grounded stakeholders to strengthen the discourse of good land use practices like forest regeneration, taming carbon emissions, pollution, emission intensive agriculture and creating creative climate art of all ages and levels.
This also includes participating in low carbon transition, improving livelihoods, managing disaster risks, promoting infrastructural development and reducing vulnerabilities, among others.
The vision and objectives of environmental stewardship should contribute to climate change information and literacy, driven by the religious, moral and ethical considerations.
Bottom-up approaches, horizontal networking of peer groupings, pro-poor and grassroot-specific are inclusive and empathy driven. Faith leaders are key because they are experienced in the art of conversion, changing attitudes and beliefs, therefore, the environment becomes a case in point for nurturing green peace.
From the global perspective, although religious leaders from both global south and north claim to have the same environmental concerns, they are essentially not the same and they are worlds apart as demonstrated by their geo-political differences. They are divided by emissions inequalities, which obviously alter the ways they approach and visualise phenomena. As a result, their needs, concerns and aspirations may not be the same, including their language and communication, which may not necessarily mean what they say. For these reasons, resilience building may not go according to plan or as expected.
Religious leaders are in a position to push forward and strengthen the idea of reciprocal actions with nature, where humans have lived side by side, in harmony with nature and their local environment ever since. It is against this background that the global south needs to nurture and provide religious leaders the strategic space to express themselves and propagate the discourse that places locals at the centre of power and control.
While both global north and south have ecumenically affiliated non-governmental organisations, they are very much active, especially in the global south, where the church-driven advocacy, sensitisation and networking are key. The only problem that may impede these initiatives is bridled political will superseding the environment. Green faith advocates are also better placed to fellowship and communicate in the language of the local target audiences, which on its own is an essential human right and climate justice too.
Currently, the planet is sick, polluted, poisoned and degraded, hence the need for absolute healing and mending, rehabilitation and reconstruction in utmost good faith. For this reason, ecological conversion is the same as spiritual conversion and also part of environmental sustainability. Therefore, eco-religious journalists need to be trained and groomed so that they function appropriately and effectively. Although anyone can read the Bible and preach, not everyone can report on ecological faith issues.
To overcome and manage climate change problems, it needs to start with the faith, soul and conviction to cleanse the toxic mindsets and dearth of conscience so as to deliver human beings from sins of nature. Ecosystemic services need to be aligned with human values for the relationship between human beings and the environment to be strengthened to realise intrinsic values of nature. This is important in revitalising ecosystemic services and achieve food and water security, sustainable human behavioural modifications, restorations, tolerance and empathy.
Green faith is needed right now as the rate of forest destruction is accelerating in the Democratic Republic of Congo, Mozambique, Gabon and Namibia, among others. Healthy forests are needed as carbon sinks including contributing moisture on the ground and maintaining wet conditions. Furthermore, communities need to reconnect with their environment, culture and the Lord.
Religious voices can be utilised to fight against the invasion of genetically modified food technologies, which not only destroy the environment but are a danger to human health and food sovereignty.
The sustainable future we want, the Agenda 2063, regarding the Africa we want, needs to be driven by faith and intrinsic value systems. There are plenty of opportunities to invest in nature, thereby making sense of the livelihoods.
Peter Makwanya is a climate change communicator. He writes in his personal capacity and can be contacted on: [email protected]
Related Topics