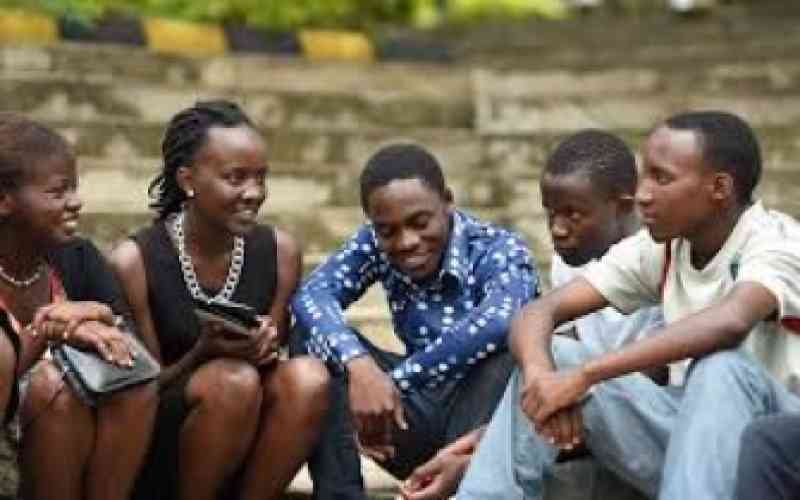 ANTÓNIO Guterres, the United Nations Secretary-General, stated that youth participation in international decision-making processes must be the norm rather than the exception. With more than 60% of the population under 25, Zimbabwe is a young nation.
The best people to bring creative solutions and positive changes for problems affecting them and their communities are young people because they are energetic, mobile, and full of creative ideas. Are we giving them enough opportunities to do so?
Make youth participation "the norm, rather than the exception," in order to shape a climate-resilient future. United Nations Secretary-General Guterres' statement for International Youth Day, commemorated on August 12. Every year, International Youth Day celebrates young people's tenacity, ideas, and leadership as we strive for a better world.
"Young people are demanding strong and speedy action in response to all of today's concerns, showing support for the weakest members of society, and developing plans to secure social, economic, and environmental justice as well as peace and prosperity for all," he said.
"I just released a policy brief urging governments to make youth involvement the rule rather than the exception in all choices and policies around the world in order to increase their participation."
The UN Secretary General exhorts youth to engage in the green economy. According to the United Nations Environment Programme, a green economy is one that uses resources wisely, has a minimal carbon footprint, and is socially inclusive.
Public and private investment in economic activities, infrastructure, and resources that enable lower carbon emissions and pollution, better energy and resource efficiency, and the preservation of biodiversity and ecosystem services is what fuels growth in employment and income in a green economy.
According to Guterres, the subject for this year serves as a reminder of how crucial it is for young people to acquire and use skills in the expanding green economy.
Young people need to be prepared with the knowledge and abilities to design a cleaner, greener, and more climate-resilient future, from cutting-edge sustainable technology and renewable energy to revolutions in transportation and industrial activity.
These young Zimbabweans show what is possible when young people are given the room to create, and the opportunities to flourish. It is also a testament to Zimbabwe's educational calibre. Young people can generate successful inventive solutions to issues impacting them and their communities when they are supported by a proper system that includes local and international players.
This is also an example of young people having unique insights on today's problems and the necessity for the development sector to look into engaging more with young people. These green investments must be enabled and supported by targeted public spending, policy reforms, and taxes and regulatory improvements.
UN Environment advocates for a development route that recognises natural capital as a significant economic asset and source of public benefits, particularly for disadvantaged people whose livelihoods rely on natural resources. Green economy does not replace sustainable development, but rather develops a fresh focus on the economy, investment, capital and infrastructure, jobs and skills, and beneficial social and environmental consequences throughout Asia and the Pacific.
With the help of declining renewable energy costs — solar prices have fallen by 80% in the previous 10 years and wind energy prices by 40% — African countries can migrate to a cleaner energy generating pathway while also meeting their growing energy demand.
In resource efficiency, sustainable consumption and production, and the green economy's contribution to sustainable development, resource efficiency refers to the ways in which resources are used to deliver value to society and aims to reduce the number of resources needed, as well as,
emissions and waste generated, per unit of product or service. Sustainable consumption and production aims to improve production processes and consumption practices to reduce resource consumption, waste generation, and emissions across the full life cycle of processes and products.
A macro-economic strategy for achieving sustainable economic growth is offered by the green economy, with a primary emphasis on investments, employment, and skills.
The UN launched a strategy to direct collaborative action with and for young people through the end of the decade five years ago.
A debut event for the third Youth2030 progress report took place in conjunction with the High-Level Political Forum (HLPF) on sustainable development, which is now taking place at the UN headquarters.
The report, according to Guterres, shows encouraging outcomes, with 131 UN country teams and 55 UN institutions actively promoting youth programming with governments and civil society worldwide.
"We are establishing a new United Nations Youth Office in the UN Secretariat to advance advocacy, coordination, and accountability for and with young people," he continued.
"And we're determined to accomplish much more." Five years ago, the UN unveiled a plan to coordinate cooperative action with and for young people through the end of the decade. At a gathering held in conjunction with the High-Level Political Forum (HLPF) on Sustainable Development, which took place in July 2023 at the UN Headquarters, the third status report on the Youth2030 plan was unveiled. The 131 UN country teams and 55 UN institutions are actively promoting youth programming with governments and civil society around the world, according to Guterres, who believes that the report's findings are optimistic.
To promote advocacy, coordination, and accountability for and with young people, the UN secretariat is creating a new United Nations Youth Office, he said.
The executive summary also emphasised the significance of new opportunities for young involvement in intergovernmental processes, especially UN deliberative and decision-making procedures. "We need to make youth participation the norm, rather than the exception, across decisions, policies, and investments," he said.
Young people's ideas and enthusiasm continue to excite Guterres, who says: "You give me hope that we can put the world back on track towards achieving the Sustainable Development Goals".
Denhere is a freelance Journalist — enosdenhere@gmail.com or WhatsApp +263773894975.
Related Topics