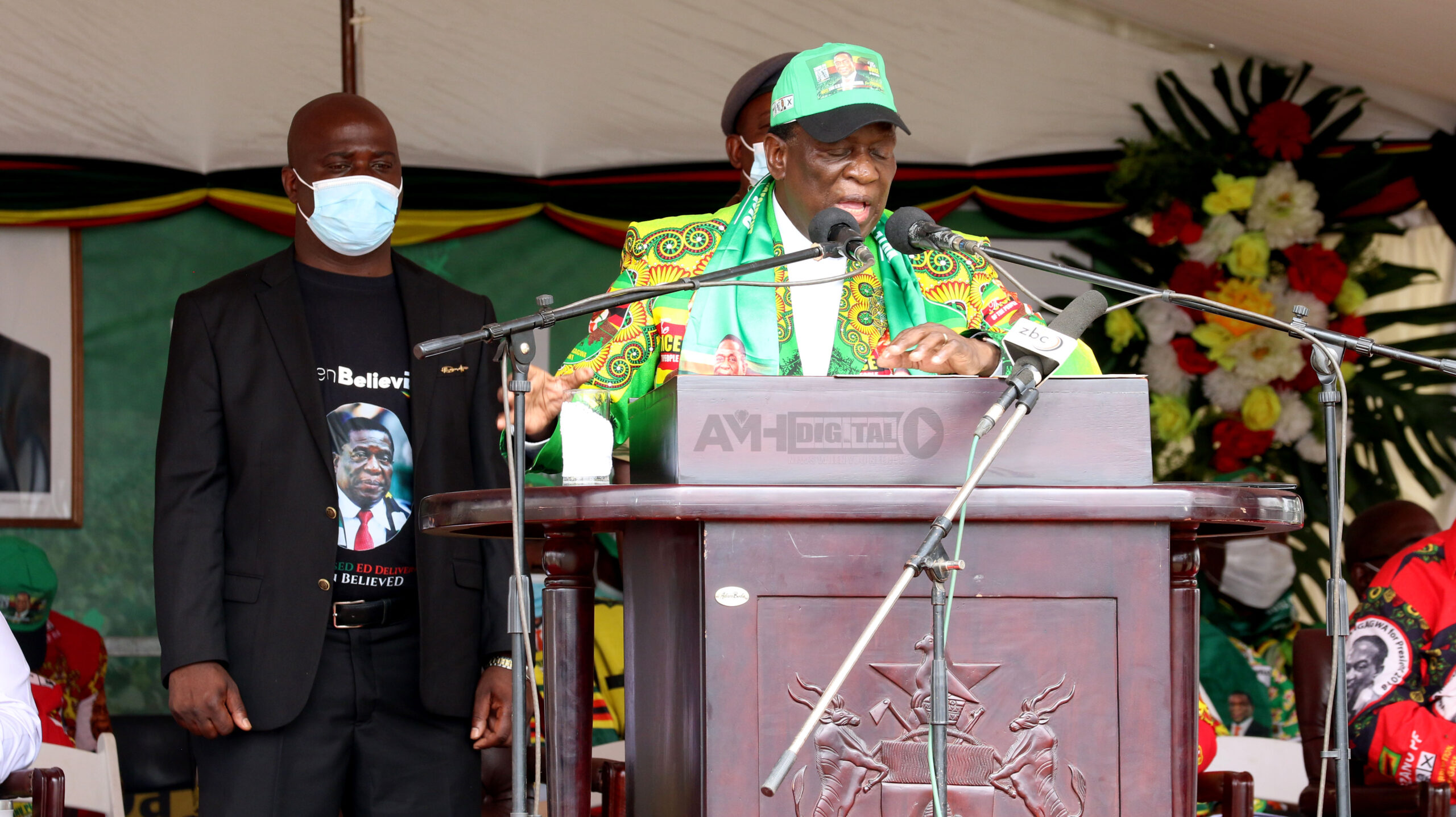 BY HARRIET CHIKANDIWA/ BERNADETTE MUCHANYEREI PRESIDENT Emmerson Mnangagwa yesterday expressed concern over the sharp upward spike in food prices, foreign currency exchange rate distortions and high inflation but claimed his government was up to the task in dealing with the challenges.
Addressing an ordinary session of the Zanu PF politburo and the ordinary session of the central committee yesterday, Manngagwa said: "Government is currently addressing the exchange rate evil and price hikes which are a result of imported inflation. Our quest to modernise, industrialise and grow our economy as envisaged in the 2018 people's election manifesto remains a priority for both the party and the government."
Since the reintroduction of the Zimbabwe dollar, Mnangagwa's government has been struggling to stabilise inflation currently at 72,7% and build people's confidence in the Zimdollar.
Mnangagwa challenged his party leaders to entrench a culture of entrepreneurship, economic empowerment and wealth creation.
"The participation of our people in productive and profitable economic enterprise is key. Our mantra and quest for the people of Zimbabwe to be masters of their own destiny, must translate into their greater involvement in value addition and beneficiation of raw materials, growing our own food, the manufacturing of our own clothes, construction of our roads, dams, schools and clinics.  Our people must be organised to deliver economic development," he said.
Mnangagwa promised that government would institute a drought and food deficit mitigation plan to cater for vulnerable households and communities following the dry spells that affected the 2021-22 agricultural season.
However, economist Prosper Chitambara said in order to effectively address inflation and price distortions, there was need for political will.
"Addressing the exchange rate issue can be done fairly quickly because what it means is we are fully liberalising the exchange rate determination process making sure that it is market based. It can be done provided there is commitment and political will to do that, but the exchange rate has always been an issue since the era of the late former President Robert Mugabe. There was never political will to liberalise the exchange rate," Chitambara said.
He said price hikes were caused by internal and external factors following the invasion of Ukraine by Russia and a significant increase in crude oil prices, while the local factors include money supply growth and the exchange rate.
Follow us on Twitter@NewsDayZimbabwe
Related Topics