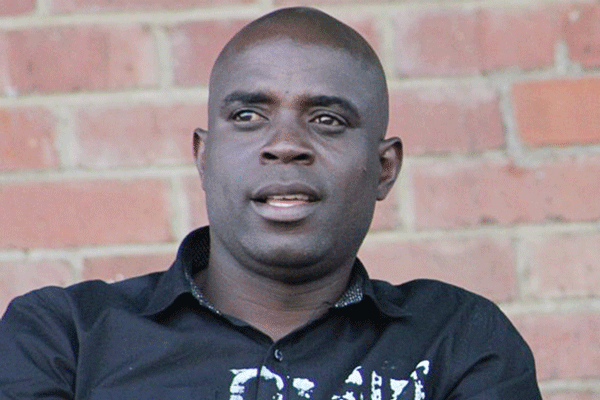 BY HENRY MHARA Dynamos coach Tonderai Ndiraya has once again voiced his concern at the lack of cutting edge from his strikers.
The Harare giants were held to a goalless draw by a visiting Triangle at the National Sports Stadium on Sunday despite having the majority of possession and creating a glut of chances.
It was the second game in a row that the team fired blanks after they were beaten 1-0 by Yadah at the same venue two weeks ago.
In fact, Dynamos have only managed to find the net in one of their last five matches, which was a 3-0 win over Caps United just before the mid-season break.
In that period, they have managed to pick just five points and have fallen five points behind league leaders and defending champions FC Platinum.
Ndiraya said while he was happy with the team's improved performance, he was frustrated by the lack of precision upfront.
"Like I have said before, I'm not quite happy with the way the strikers have played so far," he said.
"We haven't really scored expected goals in that area and that's disappointing. But what can we do? We just have to keep pushing the boys so that we can hopefully get the required goals. It's also not the responsibility of the strikers alone to score goals."
Of the five strikers currently at Dynamos, none has scored more than one goal after 19 rounds of matches.
Attacking midfielder Emmanuel Paga leads the club's goal scoring chats with five goals, followed by young Bill Antonio with three.
Defender Frank Makarati and midfielders King Nadolo, Shadreck Nyahwa and Ralph Kawondera have two goals each.
"We will need to keep working with the strikers, keep pushing them and make sure that we give them confidence so that they can score goals," Ndiraya said.
In a bid to find the scoring solution, the Dynamos coach on Sunday threw in 18-year-old Luke Musikiri into the fray for his first start since graduating into the senior team.
But the former Prince Edward School pupil didn't do much to justify the decision and was replaced just after half-time.
Just like his boss, Musikiri subjected to intense booing by the fans.
"He was average, but it's OK, he is a youngster at 18 years of age. We thought perhaps we could get some goals. We really want to solve the issue of goal-scoring. Our forwards are not scoring goals and that is the solution that we were trying to look find."
A section of the DeMbare fans reminded Ndiraya that he was living on borrowed time, singing protest songs throughout the match against Triangle.
But the former midfielder said he was unfazed and was adamant that his team would get it right soon.
Follow Henry onTwitter @henrymhara
Related Topics