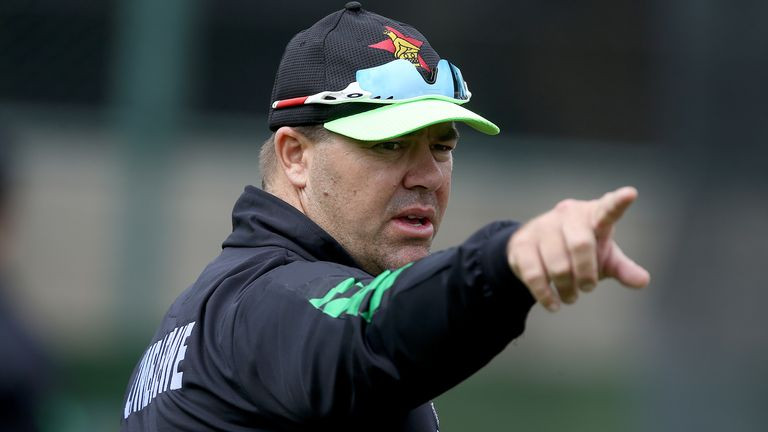 THE body of former Zimbabwe cricket captain and coach, Heath Streak, is set to be cremated in line with the all-rounder legend's request before he passed on.
Streak succumbed to colon and liver cancer on Sunday morning. He was 49 and was sadly sent back to the pavillion just a run shy of his half century.
A lion-hearted fast bowler with immense stamina and strength, as described on his profile, Streak played 65 Tests, 189 One Day Internationals, 175 First Class, 309 List A and 23 T20 games, having made his senior team debut for Zimbabwe in 1993.
Family spokesperson and close friend, John Rennie, who played alongside Streak for the Chevrons, confirmed the former all-rounder chose to have his remains cremated.
"You might be aware he has requested to be cremated so there will be no body, there will be no hearse, it will be more of a service as opposed to a funeral," Rennie told NewsDay Sport.
"There's a private family funeral which will happen on Thursday (tomorrow) and there will be a public funeral on Friday at Mystique Gardens in Bulawayo where his old teammates will be there and his fishing mates. Remember, he got his fishing colours for Zimbabwe and many people will be there, you know he was warm hearted."
Rennie described Streak as a larger than life character who transcended colour, race and gender.
"He transcended colour, he transcended race, he transcended gender, he transcended everybody. Everybody understood the warmth and the genuine person that he was. He transcended race whether a person was a pauper on the streets or whether a person was a mighty billionaire like most in India, he transcended all of that. We were all attracted to that personality like a bee to honey," nostalgically said Rennie, who formed a bond with Streak in the 1990s.
"He had a wonderful sense of humour, he was the nerve of the cricket team, he was the heartbeat, he was larger than life and he was able to back that up with his performances on the field. You don't get to be the first best all-rounder in the world and the first best Test player in the world without being able to produce miraculous performances. He was whole-hearted, he bowled under injuries sometimes because of an incredible love for Zimbabwe cricket. He was just an incredible man and I'm very sad to see him go."
He added that their relationship subsequently grew beyond friendship.
"Streak and I got to know each other when he was 18. He had literally just left school and made the Zimbabwe U23 side, the all-conquering. We won the South African inter-provincial competition with the Zimbabwe U23 side…we made our first senior debut together and the same year we made our first One Day debut together and we made our Test debut on the same day. We got to know each other very well and then became family friends," he added.
Related Topics