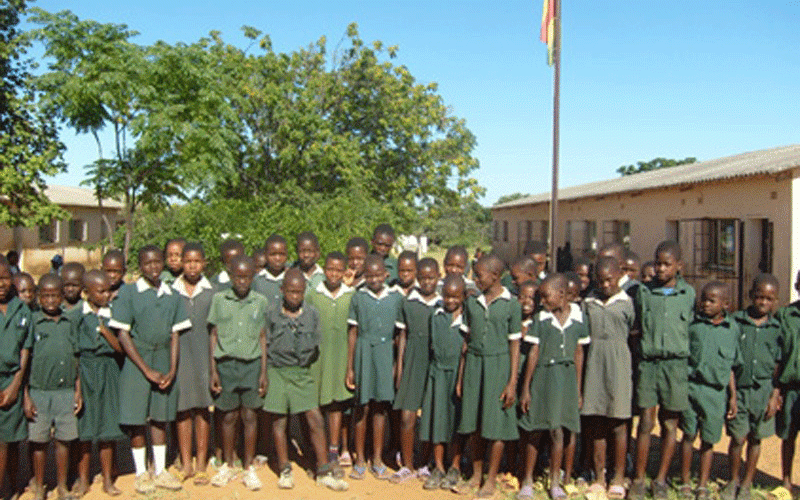 "So, how's it going?" Have we ever been asked that question? The easy answer obviously is simply, like a teenager, to say, "Fine!" Indeed, the answer is as suitably vague as the question. When one Head was asked by people the similar question, "How's the school going?", he would reply, "You tell me how you measure it and I will tell you." The answer, after all, to the initial question should simply be, "It depends" or maybe even "As long as you need it." It is similar to the phrase, "How long is a piece of string?" (One rather tired adult muttered the answer as, "Long enough to wrap around your neck"!) Children have a similar mindset too when they are given an essay title as their immediate question is, "How long must it be?" though in truth they are wanting to know how short it can be, for them to do the least amount of work.
When it comes to considering the value of something, we might think along the same lines. Like children wanting to know how short their work can be, we look to see how cheaply we can buy something. However, the reality is, as we all know but tend to forget or ignore, that if the item is cheap, it is not likely to last long. We confuse price (or cost) and value but as Warren Buffett says, "Price is what you pay; value is what you get" or as Forbes website has it: "Price is arbitrary and value is fundamental." What is more, as soon as something has been bought its value decreases.
And when it comes to considering the value of things, we should seriously reflect on how much we value values. When we speak of the value of something we are looking at what it is worth, how much importance we place on it, how useful or beneficial it is; when we speak of values, however, we are talking of principles, of standards and beliefs that we consider essential and which will motivate or direct us. Value means price; values mean principles. They must not be confused.
In short, many people will answer the question "How valuable are values?" in the same manner that they answer the question about the length of a piece of string. To many, it simply depends; it depends on what they want, how they feel, what they can get out of them. Many will hold on to cheap or loose, vague values, like being 'good' — after all, being good could apply to being good at lying. They will have values as long as they will benefit them.
The bottom line however is that values are extremely valuable and must be valued highly. They will provide a fixed reference point that is desperately needed in a fast-moving world. They provide a filtering system to everything that comes our way to assist us to make the right and appropriate decision. They will give direction and more importantly purpose. They will enable us to grow and develop more firmly. They connect people onto the same level. They provide security, stability and sustainability. A man standing on an iceberg may think he is on solid ground but the ground is still moving; we need solid ground on which to stand. Values must be that solid, firm ground.
It is so important for our children to be taught and modelled values while they are young so that they know how to respond to actions or words when they are on their own; rules are not the answer as they tend to be negative. Rather we want to give them something to aim for, something that is positive and possible, for them, as with those in the high jump, to go higher.
If we think back to the question at the start of this article about "how long is a piece of string?", so it is with the old story of an army officer telling recruits to jump, with their response being an immediate, "Yes, sir" before quickly adding "How high?" The answer to the question of values is simply this: "Higher still". The problem with our society in this consumer age is that we are too concerned with the value of things and not with values. The reality is that we cannot buy values; we have to learn them, live them and lift them. There are certainly some things that many of us can never afford but we simply cannot afford not to have values, big values at that.
It is not a matter of "How long is a piece of string?" but rather, "How long will it be before we see the true value of values?" Values are priceless; their value is irredeemable. We simply must have them if our schools, our society, our families are going to thrive and stand together. Cheap things do not last; real values do. So, schools, how are your values coming along? And "Fine" is not an answer.
Tim Middleton is the executive director of the Association of Trust Schools [ATS]. The views expressed in this article, however, are solely those of the author in his private capacity and do not necessarily represent the views of the ATS.
Email: ceo@atschisz.co.zw
website: www.atschisz
Related Topics