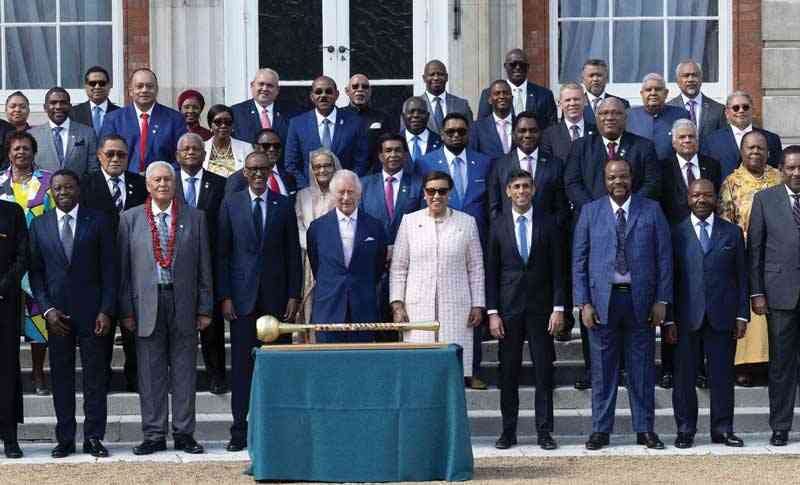 Zimbabwe's return to the Commonwealth appears a complex issue with both advantages and disadvantages amid the controversies in the international governance systems.
In 2003, Zimbabwe abruptly left the 54-nation organisation of former British colonies after members raised issues about the Robert Mugabe administration's penchant for human rights violations and electoral fraud.
In an official letter to the Commonwealth secretariat dated December 11, 2003, Zimbabwe formally terminated its membership with effect from December 7.
Mugabe told leaders of Jamaica, Nigeria and South Africa that he did not accept a Commonwealth decision to prolong Zimbabwe's suspension from the group until the country mended its ways.
The three leaders allegedly spoke with Mugabe as they tried to convince him not to pull the country out of the group, but the strongman was adamant that staying in the Commonwealth served no purpose.
If it served no purpose, surely the politics of international relations would have spared Zimbabwe.
Mugabe could have cunningly manipulated his way out of the responsibility to be accountable to international laws.
Territorial integrity and sovereignty are sacrosanct, for small states just as for large ones.
The UN charter is based on the sovereign equality of all its members.
It calls for "respect for the principle of equal rights and self-determination of peoples".
According to the UN charter, "We cannot allow these norms to be undermined."
However, in some developing states, unilateralism has affected their engagement in international relations dynamics.
The sovereignty mantra can also limit Zimbabwe's ability to engage in global governance, particularly if it is perceived as an obstacle to international cooperation.
States that are seen as overly protective of their sovereignty may be reluctant to cede authority to international organisations or submit to the decisions of international tribunals.
This can make it difficult for Zimbabwe as an independent state to participate effectively in global governance, particularly in areas where coordinated action is necessary to address transnational challenges such as peace, terrorism, or global health.
The complexity of international relations dynamics now haunts Zimbabwe as the bid to re-join the Commonwealth is rejected despite enjoying its sovereignty.
According to Zanu PF spokesperson Christopher Mutsvangwa, President Emmerson Mnangagwa was not part of the heads of state and government who had a photo opportunity with King Charles III because Zimbabwe is not a Commonwealth member.
Following accusations that Mugabe had rigged his own re-election and was prosecuting the opposition, Zimbabwe was first expelled from the Commonwealth in March 2002.
The matter had the potential to divide the Commonwealth along racial lines, but at its summit in Nigeria, the organisation was able to reach a compromise by forming a seven-nation council to track Zimbabwe's progress towards enhanced democratic values.
The Zanu PF government has for long been accused of gross human rights violations by regional and international governing institutions.
However, the question is on whose template should one read the definition of human rights violations.
Above all, it might be useful for Zimbabwe to facilitate reintegration with the international community.
Re-joining the Commonwealth would provide Zimbabwe with an opportunity to re-establish its political and economic relationships with other countries as well as to expand its trade and investment opportunities.
The Commonwealth is committed to promoting democratic values and principles and Zimbabwe's membership would encourage the country to uphold these values, including free and fair elections, the rule of law, and respect for human rights.
Evans Mathanda is a journalist and development practitioner who writes in his own personal capacity. For feedback email: evanngoe@gmail.com or call 0719770038 and Twitter @EvansMathanda19
Related Topics