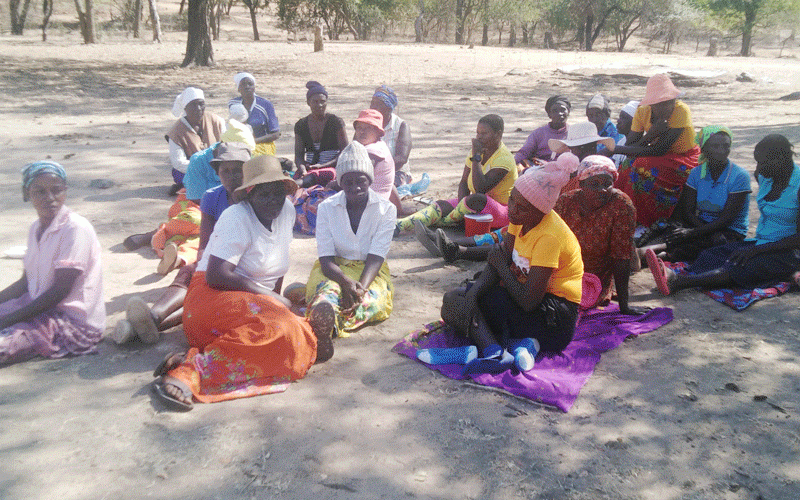 Zimbabwe's vulnerabilities to climate change are undeniable, and this has significantly impacted all sectors, including the agricultural sector.
Decreased crop yield and crop failure in agriculture, coupled with fluctuating availability, quality, and cost of agricultural raw materials for the industry, have been some of the results of climate change.
A critical step to crafting relevant strategies is understanding how climate change increases the vulnerability of women.
Women have different access to information, resources, and networks compared to their male counterparts.
Additionally, women are responsible for food production, and the lack of adequate appreciation of this societal role that women play can contribute to food insecurity for many households.
Therefore, women must voice their concerns on climate change to represent the disenfranchised demographic.
The Zimbabwe Environmental Lawyers Association (Zela) has been advocating for a climate change law that presents an opportunity to build a low-carbon society through transparent decision-making and implementation.
Climate laws are essential as they offer a clear way to address the challenges that result from climate change.
They also aim to increase resilience to climate change, minimize vulnerability, including that of women, and comply with international obligations that Zimbabwe has assumed.
Zela conducted five community meetings with 145 women in Binga, Zvishavane, Bikita, Chimanimani and Mutoko districts.
These convenings of women were aimed at highlighting how patriarchy results in gender bias and exclusion of women's voices in shaping national and local agendas on climate change.
The design and structure of the community outreach programme facilitated stakeholder participation.
This was aimed at enabling consensus forming on what key asks Zimbabwe has regarding fulfilling the dictates to combat climate change.
Communities have an understanding about climate change especially when it comes to shifts in seasons and weather patterns and the occurrence of natural disasters such as Cyclone Idai.
The participants emphasised the change in key variables in terms of rain, temperature, and wind. Women acknowledged that climatic change has been mainly associated with unpredictable rain. The winds have brought destruction to infrastructure including houses. The rainfall patterns have shifted and have become unpredictable.
The key causes as depicted by the communities range from cultural and social, to human, and economic factors.
Over the past years, participants acknowledge that there has been increased deforestation and there have been high levels of stream back cultivation which has led to the depletion of water sources and bodies.
One of the significant contributors as asserted by the respondents is veld fires.
The veld fires are common. In Chimanimani, there are several places associated with sacred values that have with time lost cultural value and are no longer respected, especially by the younger generation.
Although there is no evidence linking this to climate change and related disasters, the respondents believe in a causal relationship between the two variables.
The communities also understand that industrial activities that include manufacturing are a big contributor to climate change as residual wastes are left without proper disposal measures.
Climate change induced impacts, shocks, and stresses:
The impacts of climate change have been noticed in all spheres of rural livelihoods, especially among women. This includes impacts on daily household activities, livelihood options, and women as the most affected players. The following are some of the impacts on different socioeconomic themes:
The unavailability of water has increased the burden of unpaid care work, and there has been an increase in protection risks, including GBV.
Destruction of strategic resources -apart from the above impacts, climate change has also caused infrastructure destruction like roads and bridges through cyclones, and this has manifested in the loss of external markets for agricultural products and timber products which the detract rely on
Loss of household income
Elevated levels of school dropout
Health risks such as malaria and bilharzia
The impacts have also manifested through the relocation of communities from their traditional land.
Climate change has influenced how women perform basic household duties.
The climate change-induced impacts such as the depletion and drying up of water sources have led to women walking long distances to fetch basic needs like water.
This has resulted in the loss of time that could be invested in other economic activities.
Again, the occurrence of the disasters has led to the women walking longer distances to fetch firewood which has equally influenced the loss of economic time that could be otherwise utilized for other important activities.
Ensuring food security through farming has become very difficult and the water shortage crisis exacerbates the problem.
Related Topics