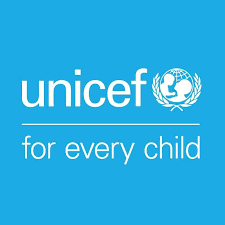 WHILE showing members of the media and other students how the learning passport works, a Form Four student at Gwindingwi Secondary School says there is not much difference in learning between her school, which is in the rural areas and those in urban areas.
Gwindingwi Secondary School is in Bikita district, approximately 120km from Masvingo town and the school has 1 225 students served by 52 teachers.
"There is not much difference now," said the student as she scrolled up and down the dashboard of her personal profile on a smartphone.
"Our learning skills in the rural areas have been uplifted through the Learning passport."
"This learning platform has enabled us to apply knowledge without any disturbances.
"During the Covid-19 pandemic we saw learning being suspended because we didn't have such learning facilities like the learning passport.
"We are happy that we can now prepare for our exams.
"What makes the facility unique is that you can still use it offline, this helps most rural schools who struggle with network connectivity."
Learning passport is an online, mobile and offline platform initiated by UNICEF and the Primary and Secondary Education ministry in partnership with Microsoft and other public and private sector partners.
It enables learners in Zimbabwe to continue with their studies during emergencies of pandemics such as Covid-19 and humanitarian contexts, empowering the learners to reach their full potential.
The learning passport, which contains a digital library of teaching and learning resources from the curriculum as well as open education resources addresses challenges faced by millions of learners, youths and children to access quality education.
Flexible and adaptable, the learning passport is developed with a unique suite of online and offline functionality and capabilities. It can be accessed on a portal and mobile app.
The offline model will utilise a hub device that acts as a server, sorting all digital content and learners' records and a local area network so that learners can connect their devices to access to all digital.
The offline model enables learners and teachers located in low to no connectivity areas to continue their education, helping bridge the digital learning gap.
"The learning passport at Gwindingwi was initiated in 2021 following challenges we had during the Covid-19 outbreak since we did not have equipment, we only had two laptops to serve the over a thousand students," said Derick Muzinda, Gwindingwi Secondary School head.
"Luckily, this year the Information Communication Technology and Courier Services minister brought us 30 laptops.
"However, we have a network and internet connectivity problem and the machines take a long time to connect.
"We are working hard to install better network connectivity.
"The learning passport has assisted the learners to cover up for the lost time during Covid-19 and this has brought a lot of improvement on learners' performance."
The learning passport also allows a personalised record of an individual's learning history on the platform that can be taken across physical and digital borders subject to context.
Learning on the move, both online and offline, creates a unique opportunity for learners to continue their studies and gaining skills they need to thrive, regardless of their location or where they are on their education journey.
The director of communications and advocacy in the Primary and Secondary Education ministry Taungana Ndoro said the learning passport programme was in line with the Giga initiative, which seeks to equip every school with internet by 2030.
"The learning passport is fantastic in schools and we are working together with the Information Communication Technology and Courier Services ministry so that we have WiFi and good connectivity in all our schools," Ndoro said.
"This is also tied up on what UNICEF is also partnering the government in a programme called Giga where all our schools should be connected to the WiFi and internet by 2030," he said.
Speaking of the few schools that have not accessed learning passports by now, Ndoro said: "The issue is about leadership, we always emphasise that a school is only as good as its leadership."
"If a headmaster has got the drive and the initiative, they will definitely get learning passport and training without any problems, but this varies from one school to another because of leadership skills.
"However, we are training our heads and our teachers to make sure that they access the learning passport and also benefit our learners with education."
Follow Sindiso on Twitter @Sindora_ZW
Related Topics