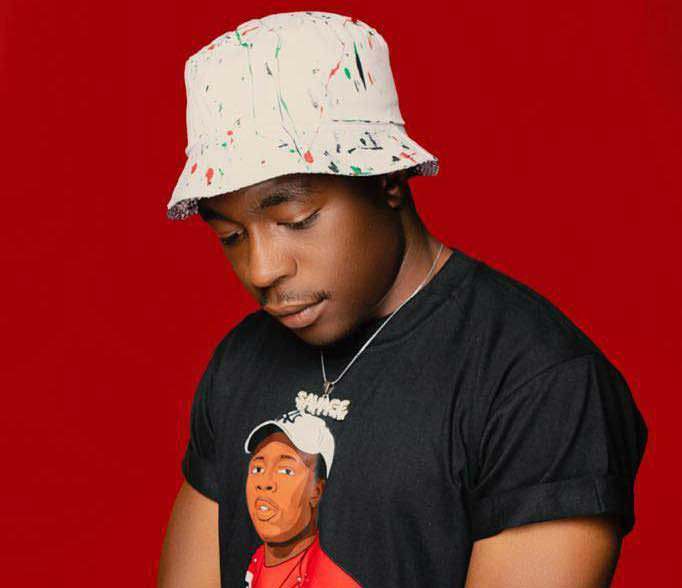 Why am I writing about events which took place almost a fortnight ago?
It's because I am still amazed at some of them.
New Year's Eve at the Harare International Conference Centre (HICC) where the Ninja President superstar Winky D launched his Eureka album and performed in front of over 5 000 fans was explosive.
The highlights of the night came when he performed familiar tunes such as XYZ and Ijipita where the crowd in the audience sang along to every word. He then went on to sing songs from the new album.
So far, only four tracks from the album have been released with songs Dzimba Dzemabwe and Ibotso being the most popular.
Winky D collaborated with various artistes who included Tocky Vybes, Enzo Ishall. Killer T and Nutty O to make the Eureka album.
However, when he introduced a new song from his Eureka album, which was a collaboration with Zim hip-hop artiste, deep voiced Holy Ten, titled Ibotso, the crowd seemed to have known the lyrics beforehand as they sang along:
"Vanotora zvevapfupi nekureba
Ini ndiri muimbi chete
Handina pfumo ndine bakatwa
Saka musandikakata. Ibasa
Ndodapekugara, Ndoda roof
Ndoda chekudya mumba mune hupfu
Pa ghetto tiri kuchema kunge rufu
Vamwe vari kukwata vari kuchemera muvhu
Vauya netsvimbo hanzi ndiani ari kuti bufu
Vatengesa tengesa vopuhwa mafufu
Torwisana tega ma Hutu nema Tutsi
Aiwa hauzombozvida futi..
In my opinion, this song seems to have raised Holy Ten to a higher level as an artiste when he sang Vanonyepa, Vano Zeza, Vano Spender etc.
It has received massive airplay on many radio stations including Zi-FM.
However, Holy Ten seems to have grown cold feet after the release of this song as he took to social media to express his regret at being part of the project.
"Do not politicise a project that I've considered a mere honour to be a part of. I regret being a part of it now, honestly!" Holy Ten said.
This controversy of publicly regretting working with Winky D who has a higher profile than his makes me wonder if the Ninja President will give Holy Ten another opportunity to collaborate with him.
Pro-Zanu PF outfit, Economic Empowerment Group (EEG) (sponsored by Mike Chimombe) has claimed credit for Holy Ten's statement of regret following his collaboration with Winky D.
This comes as the ruling party has over the years been accused of harassing musicians who produced songs viewed as politically incorrect. Exiled Chimurenga star, Thomas Mapfumo, falls in this category.
Controversial businessman and President Emmerson Mnangagwa's ally Chimombe, has demanded that Winky D's music be banned in the country for allegedly criticising the government. Chimombe, who was recently arrested for fraud before being acquitted by the courts also denounced the new album.
Holy Ten, born Mukudzei Chitsama, cites the sensationalisation of the song by commentators, journalists and activists which has fuelled political undertones within some sections.
The song, Ibotso, has been viewed by some as depicting Zimbabwe as a long-decayed society in which the residents naively hope things will miraculously change for the better.
Zanu PF director for Information and Publicity Tafadzwa Mugwadi immediately lurched onto the tweet after Holy Ten's regret, and wrote as if he was also in the recording studio:
"Artistes are no fools. You can never abuse them to resurrect collapsed irrelevant opposition agendas. Holy Ten's music has clarified that. They were made to drop their lyrics before Winky D brought his own twisted version having signed a contract with the US Embassy in Zimbabwe which I am in possession of," Mugwadi tweeted.
Addressing a hastily arranged press conference in Harare on Wednesday before New Year's Eve., EEG called on authorities to ban the entire album from the national broadcaster, Zimbabwe Broadcasting Corporation.
"We note with great concern the lyrics in Winky D's album. Musicians should sing songs that are progressive. Most of the contents are meant to sour seeds of discontent and destruction. He is leading the youth down the garden path," said EEG Secretary-General Clifford Hlupeko.
"He should be clear if he has traded his musical jacket for politics. If he is now into politics we need to know."
"Music should unite and in this instance, its clear. The responsible authority which includes National Censorship Board should check these songs before they go public.''
"It's not the first time he has written songs of this nature denigrating the country and I believe there is a new law that speaks to this.''
"He infers the Tutsi and Hutu (conflict). He is trying to cause anarchy. He says he represents the ghetto youth yet he charges minimum $20 for entry at his shows. Where do the ghetto youths get that money? And the timing of his album going into elections – he wants regime change."
Mixed reactions were expressed by the public over this song Ibotso which Holy Ten now regrets to have collaborated on with Winky D.
A commentator known as Siruru 97 (referring to Holy Ten) remarked:
"Thanks for your music Mujaya. Your music is a medicine for the depressed, vane nzara. You give us hope as the youths. Your music might be politicised, it's part of the game, it means you're big and relevant to the society. Thanks for leading the youths. Hoyooo!!!! "
Another comment from Tanaka reads: "So Winky D gives a collaboration on his newest project and he happens to be one of the greatest artistes in Zimbabwe, and then you tweet that you regret it? Hectic!"
A lady, simply known as Letty had this to say: "Haa mupfana wangu ka pafeya chaipo song iyi irikufaya zvakanyanya kunge Wi-Fi, don't even regret anything. It is a good project that will take you places."
However, opinions differ. This is what makes democracy work. Not all comments were positive as evidenced by the following:
A retired policeman had this to say: "I regret it now. Honestly?" apa ndopawatozorasika worse young man. Your investment in emotional intelligence is key to both personal and professional success. Be reserved and keep your Emotional Quotient high wangu, mukawanza zvirehwa rehwa munodhirika semugodhi wemakorokoza."
Yet another commentator Mudyapasi from Borrowdale Brooke says: " Winky D's music is rubbish. It tries to divide the nation. Holy Ten was stupid to have collaborated with him."
In the early 1980's when I was heavily involved in music, we used to pay hundreds of dollars to prominent artistes to include us as their supporting acts in front of their crowds. That worked and we had no regrets because we knew that the opportunity gave us a chance to also raise our profiles higher.
This is how Rozalla Miller became a well-known artiste when she performed as supporting act for Michael Jackson. The Bhundu Boys reached the height of their success when they acted as the supporting act for Madonna at Wembley Stadium in London for three nights in front of 250,000 people. From then onwards, the Bhundu Boys became their own crowd pullers as evidenced by their Brixton Academy performance where Mark Knopfler of the Dire Straits and Hugh Masekela were their supporting acts in 1987.
In my opinion, Holy Ten should not have been intimidated by the EEG if he believed he was doing the right thing. Musicians are the voices of the voiceless. He should have no regrets. He was fortunate enough to be granted a platform by one of Zimbabwe's biggest and greatest artistes. He should have stayed strong instead of regretting it. That collaboration with Winky D on Ibotso is/was likely to increase his profile. If he thinks he is big in his own right, he should try and fill up the HICC on his own like Winky D did. This is where some of our young musicians go astray.
Towards the end of the HICC concert, Winky D was even able to attract a well-known U.K. — born Zimbabwean artiste, Shingai Shonhiwa (daughter of Leoba Kureya.)
Shingai is an ex-member of the U.K. pop group, the Noissettes who has previously worked with Adele and Paul MacCartney of the Beatles fame) as part of his HICC concert. Shingai made bold moves in the headline track on the Eureka album, Dzimba Dzemabwe, Too Bold and she does not regret it. The song was the last on the high octane set and on social media. It immediately broke the internet as it provoked the most conversation. It was also released with the album's first music video.
In my opinion, Winky D has elevated his strong position in musical circles with the release of Eureka as is has renewed his musical legacy. Banning his music from ZBC in this day and age of social media has little impact as it will go on other platforms such as Tik Tok, I-Tunes, Spotify, You Tube, Pandora and of course Facebook which ZBC has no control of.
I asked Mr Jonathan Banda, Winky D's manager for his comment on Holy Ten's regret statement, and this is what he had to say:
"We have never planned to be politicians. We just sing about what is relevant and happening in society, the hardships people experience and the difficulties society faces. We have a personal relationship with Holy Ten. He never expressed to us how he felt about doing a collaboration with Winky D. Even after the show, we departed on a good note. To our surprise, we saw that the social media was awash with his regrets about collaborating with Winky D on the song Ibotso, but he never reached out to us about that. I think it was the circumstances that he found himself in that led him to make those cowardly statements."
And the beat goes on!
Related Topics