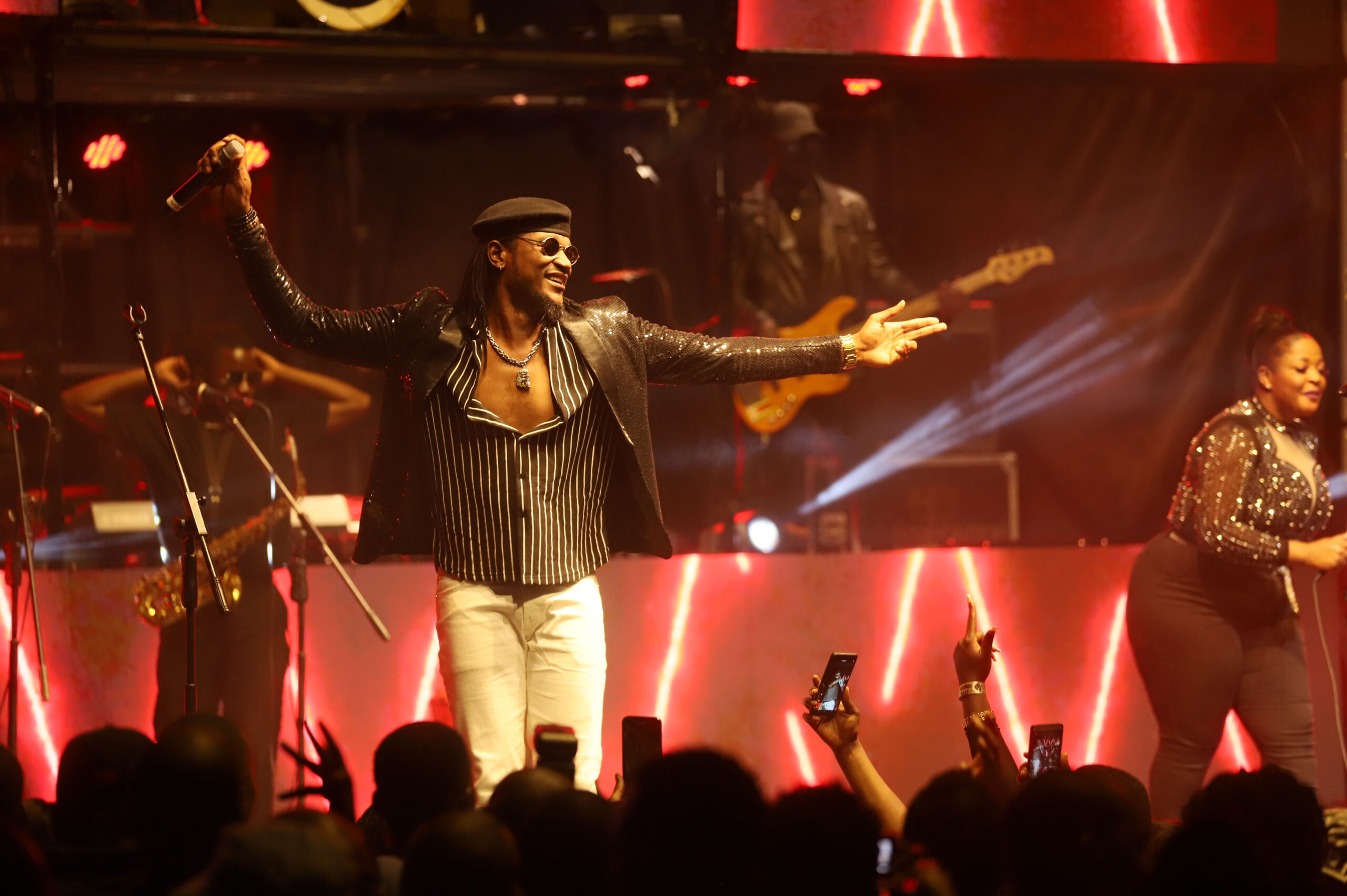 BY Fred Zindi RE-DEFINED concert is what happens when you set a music event in the middle of Harare – specifically at the Harare International Conference Centre (HICC).
The promoters of this gig drop you right into the action and there, given three musical acts on the same stage and in the middle of winter was this year's signature music festival.
Here we go: Last week, HICC was the venue for a rare Covid-19 concert. The promoters, Gateway Stream Music, defined it as the Re-defined concert. The HICC was blessed with the performance of three of Zimbabwe's major stars, Nutty O, Jah Prayzah and Winky D. When it comes to Zimbabwe's popular music, these three artistes are part of Zimbabwe's crème de la crème.
Nutty O is obviously a new entry to Zimbabwe's top contemporary musicians. He has joined what promoters Josh Hozheri, Chipaz aka Patson Chimboza, Biggie Chinoperekwei, and Tich Mharadze's Two Kings Promotions have labelled the Big 5. He has risen as a result of his affectionate tune, Handipere Power and, in my view, will continue to rise.
Here is how it went: As punters arrived at the concert, there was a bit of chaos due to the crowds that had thronged the venue. Many music fans who had bought advance tickets had to wait outside the venue for ages as there were lots of security checks, but they didn't mind as they knew that they were in for a brilliant time. When they finally got in, the fans were first treated to Nutty O's brilliant performance. He set the HICC ablaze. The group had a great performance and were able to truly capture the essence of Zimdancehall as they treated the audience to tunes such as Chingoma Chakanyanya Chekeche which, with Ex Q,  they brewed together during the Military Touch days and of course,  Handipere Power where the crowd sang along to: "Ndinenge ndichingovabaya baya, neni vanoona faya faya, Ah handipere power."
Needless to say that Nutty O set the tone for a lively night as he also set HICC ablaze. He was a good opening act for the two remaining artistes, Winky D and Jah Prayzah.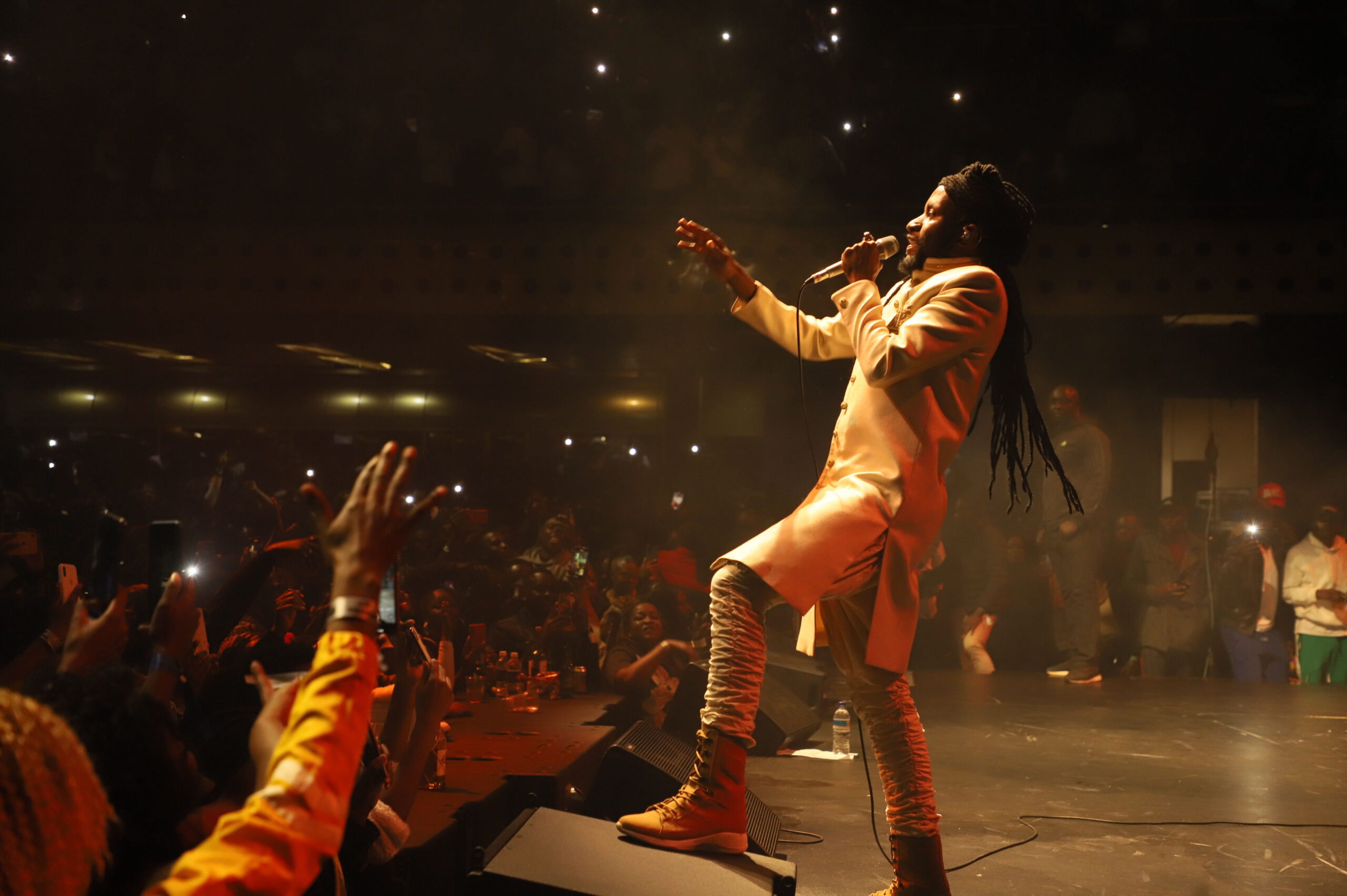 The audience got behind Nutty O's intriguingly titled Handipere Power as the cogwheels of concentration became palpable. Everybody sang along to the brazenly woody, goldy and bloody song whose tonal chords brought about familiar melodic hooks which sent the audience into a delirious high-velocity frenzy. It is a matter of time before Nutty O becomes the headline act as this show sets the precedence. Nutty O is like a mustard seed which is slowly growing into the Big 5
Next, was  Winky D, a.k.a. the Gaffa President. donned in a white outfit, who gave a stellar performance with his backing group of outstanding musicians, The Vigilance Band.
Winky D blew away the audience with his incredible stage presence when he churned out popular tunes such as Swagga Muchando, Happy Again and Twenty Five. A new tune titled XYZ was introduced to the audience and in no time at all the punters were singing along: "Chenjera kuzvivhiringira life yako nekuda kubhohwa maface. Unenge uchapera mari nemabhanduru nekuda kubhohwa maface. Ita move on, bvunza why. Kuramba uri zii ndicho chigavi.Zvekufinhurana zvinombotipeinhai? Better ubvunze XY uri zii, why why?"
Winky D sent the full-capacity HICC into a frenzy when he performed the above song which promises to be a real scorcher when it is finally released. (I understand it is now on YouTube)
This was shown by the way the whole auditorium began to jump up and down showing that the Gaffa President is a true performer.
The atmosphere in the HICC was fantastic, and the sound quality was excellent.
At this point in time, the HICC was now packed to the brim. The bar soon ran out of drinks. The fans were excited and going crazy. It was time for some of them to reveal that they had come to have a real good time.
One female fan, in excitement, decided to show her appreciation to Winky's performance by removing her bra and throwing it on to the stage. The Gaffa President in a typical Winky Dstyle  took no notice and decided not to react to that gesture. As someone who always means business, he carried on singing.
Last, but not least to come onto the stage, was Jah Prayzah.
It is often not easy for another high ranking artiste to prove his mettle after a magnificent performance such as the one given by the Gaffa President.
At this concert, there were two music genres represented Zimdancehall and Zimbabwean Jit. After Winky D's performance, many of the youths who had come exclusively for Winky D's Dancehall tunes,  started to depart. Many of the music fans left behind were staunch Jah Prayzah fans. However Jah Prayzah proved that he was not to be short-changed as he performed songs such asNyeredzi, Gwara and Goto. With his Third Generation Band, he went into a trance when he sang Vhumbamirai: Pamunovhika mweya yakaipa. mweya yandinotya. Huyai mupukute masodzi angu.
Some of the ghetto youths who had remained behind but were not familiar with these tunes started to walk out, but his loyal supporters stayed on until close. Raw and funky tunes coiled and multiplied as Jah Prayzah locked himself into a dialogue with his mbira.
His music started evolving because of his inner discussion of post minimalist pattern counting with improvised lines from unforeseen angles. He was here to deliver to a huge Zimbabwean audience after a long pause of Covid-19 disturbances.
Jah Prayzah managed to connect and engage with the audience throughout his set. He left most of the fans completely blown away by his incredible stage presence and performance.
Although the concert was supposed to end at 10 p.m., due to lack of proper co-ordination on the part of the organisers, it went on until well after midnight. The Covid-law enforcers turned a blind eye.
It's quickly clear that last Saturday night was a big relief fromCovid-19 pandemic restrictions for all concert goers. Our three main entertainers came and delivered.
The promoters provided punters with a variety of acts. This was not a competition of who is better than who.  The acts unsurprisingly delivered barrage upon barrage of smash hits to the extent that everyone present enjoyed the concert.
The show was not flawless – but that is a topic for another day.
You don't go to such a concert for the chit-chat, but as the night's four-hour opus begins, the musicians' stony-faced approach to performance remains their biggest achilles heel. This is music for acolytes of  both Zimdancehall and true Zimbabwean Jit, but nothing seems to fully stir the crowd: not the heel-tapping  Nutty O, not a gorgeous rendition of Winky D lit in kaleidoscope rainbows, and not even Jah Prayzah, written specifically as an ode to Zimbabwe.
It is only after a good  four hours – that there are some stronger signs of life from the crowd: a pint of Castle Lager flung at another fan during one fan's moment of excitement, a lone crowd surfer whose enthusiasm makes lead singer Jah Prayzah "feel good" and of course the bra throwing female who tried in vain to entice Winky D or merely to express her appreciation. The motive is only known to her.
As I kept watching the show, it brought back the memories of Dr. Oliver Mtukudzi who passed away in 2019. He would proudly walk on to the stage and shout "Heyaheya"! Remember him this way?
Going by the murmurs on the way home after the concert which was held on this cold Saturday night, Winky D just about wins over the crowd with his collection of bolshy, macho dancehall tracks. He proves on stage that, when it comes to the art of being a great chanter and performer who has mastered the art of delivering clever lyrics, he can do that. And on this Saturday night, with us already convinced that he gave an outstanding delivery, there was no doubting his abilities.
The Kambuzuma-raised music chanter earns our respect as he takes us down memory lane of all his hits plus new ones such as XYZ. But the Re-defined concert  was not a competition. It was a night of enjoyment. Thanks to the three top class performers, Nutty O, Winky D and Jah Prayzah.
Feedback: frezindi@gmail.com
Related Topics