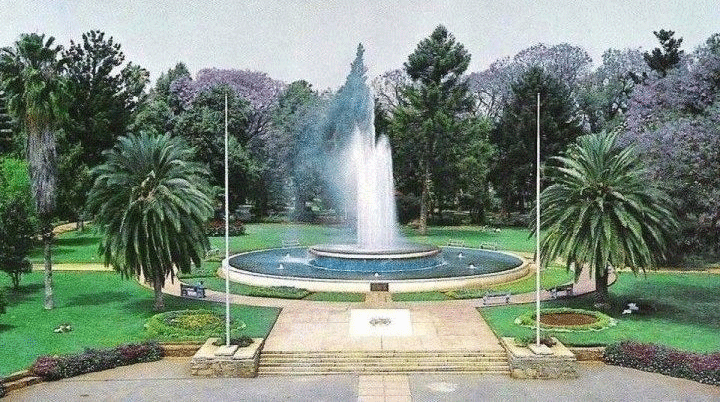 By Burzil Dube
LAST week's article on the state of the Victoria Falls-Bulawayo road drew the ire of readers, who lambasted Yours Truly for being obsessed with this particular province at the expense of other regions facing similar or worse predicaments.
Some even went to an extent of "inviting" Yours Truly to come and also see the situation in Mashonaland region, which is far more alarming than what is being portrayed and could also be beyond human comprehension.
However, others applauded government's road rehabilitation programme and in turn took a swipe at contractors whom they accused of doing shoddy jobs despite being afforded all the necessary financial support.
YoursTruly is excited with the feedback received on this topical subject, which is a major contributory factor on successful implementation of tourism recovery programmes.
However, the bottom line is that there are individuals not playing ball hence the despicable service to government's Road Rehabilitation Programme efforts meant to spur the tourism drive.
Talking of rehabilitation programmes, local authorities in Zimbabwe need to wake up and smell the legendary coffee in terms of resuscitating their leisure centres and properties which of late are a pale shadow of their past.
The iconic Centenary Park in Bulawayo was recently in the media for all the wrong reasons.
Yours Truly fervently hopes that the powers that be, would try to restore it to its former glory. This park used to be envied by both local and foreign tourists and the then jutting water fountain was a must photo shoot venue for newly weds.
The same also applied to the lush ever green and well maintained lawn in the midst of succulent trees being an ideal place for any pastime activities as well as being a rendezvous for those academic study groups.
The list could be endless.
It is reported that the park situated a stone throw from the city centre, was initially known as Central Park and later christened Centenary Park in 1953 in commemoration of Cecil John Rhodes' 100th birthday.
This park, which was once synonymous with picnics and other family outings, is located about a kilometre from the city's central business district along Leopold Takawira Avenue, which is also widely known as Bulawayo-Gwanda Road.
It also used to be home of various bird species, a miniature locomotive and passenger train, a boating pool among others which were favourites for family from all walks of life.
To the uninitiated, Rhodes' was a British colonialist born in 1853 and was instrumental in colonization of most countries in Southern Africa. The commemoration of his 100th anniversary was opened by the Queen Mother in July 1953 and several of the events were held in the then Central Park.
However, Central Park is now situated within Centenary Park even though its yesteryear glamour is also now part of history. It is situated on the southern side of the park even though most people might not be aware of its existence.
This 45-hectare recreation piece of land used to be among the top 10 tourist attractions in Bulawayo with the country's largest ornamental water fountain being visitors' favourite and a must see edifice.
The ornamental structure was erected in commemoration of the country's second capital city's 75 years of existence in 1968.
Some picnic lovers have however found comfort in the distant Hillside Dams which has gradually surpassed Centenary Park in serenity, tranquility and maintenance. This community administered park is situated in the plush Hillside suburb and is a ideal place for braaing as well picnic activities.
It also an ideal place for love birds' weekend outings compared to other recreation parks scattered around the city.
Such predicament is not limited to Centenary Park, but to the rest of local authorities' recreation facilities in Harare, Gweru, Mutare and Hwange (Yes, the coal mining town), Victoria Falls, among other towns.
Some of these cities, towns, provincial capitals and local boards do not have even a single family outdoor facility and this could be a wakeup call to powers that be.
Having "palatable" recreation facilities solely administered by local authorities would be like searching  for a needle in a haystack as evidence of the decay is all over and this calls for remedial action.
Cry my beloved City of Kings!
Till we meet again in the next column.
Comments always welcome on: dubebasill@gmail.com or Twitter@DubeBurzil
Related Topics