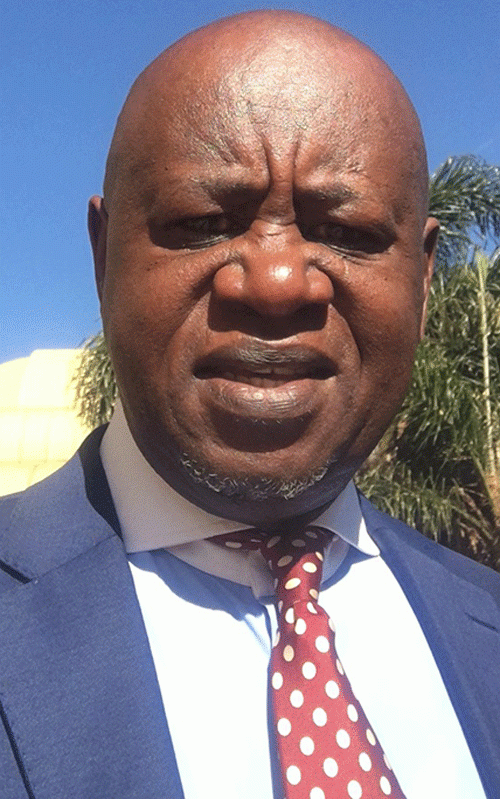 ECONOMIC growth and development cannot be achieved without the availability and the provision of appropriate economic and social infrastructure. The need to improve the quality of infrastructure services in Zimbabwe is, therefore, the cornerstone of achieving sustainable economic growth.
According to almost 25 years of academic research on the impact of infrastructure on growth, the reality that infrastructure matters to growth is now acknowledged worldwide, but maybe not fully understood.
In general, infrastructure is defined as electricity, gas, telecommunications, transport and water supply, sanitation and sewerage. While there is a reasonable agreement on how much infrastructure matters to growth, there is much less agreement on which infrastructure subsector matters the most under which circumstances.
In coming up with our infrastructural development plans it is, therefore, important that we seriously consider the best model for our circumstances. Direct investments in infrastructure must lead to the creation of new production facilities that stimulate economic activity and growth, reduce trade and transaction costs thereby improving competitiveness and provide new employment opportunities directly and indirectly.
However in Zimbabwe, although we have seen significant infrastructure investments last year, we are not yet seeing its social impact and the creation of new industries and jobs. The question we must ask is: Do we have the right infrastructure mix or are we focusing too much on roads?
Zimbabwe has significant infrastructure deficits arising from many years of underinvestment and lack of maintenance. Our energy, transportation, water supply, sanitation and sewerage infrastructures still leave much to be desired and we have to urgently address these sectors if we are to get the full benefits of a modern infrastructure which drives economic growth and development.
The African Development Bank published a comprehensive report on the state of infrastructure in Zimbabwe, the challenges and the opportunities it presents. In this report is the proposed action plan for the rehabilitation of our infrastructure as follows:
lFull rehabilitation of the national power grid and addition of new generation capacity required to sustain strong economic growth;
lRehabilitation of a large part of the national road network;
lRehabilitation of the railways network and restructuring of the industry through the creation of a new public entity that would own, maintain, and manage the basic track infrastructure, the restructuring of the National Railways of Zimbabwe into a privatised railway services company and the award of concessions for freight and passenger services on the entire rail network;
lEarly action to upgrade the status of air traffic communications and safety in Zimbabwe to a standard consistent with the requirements of the International Civil Aviation Organisation, the award of concessions for the upgrade and operation of the Victoria Falls and Buffalo Range airports to promote the growth of tourism, and the rehabilitation and upgrade of the remaining nine airports that would continue to be managed by the Civil Aviation Authority of Zimbabwe;
lSubstantial investment in storage and transport of water resources to meet increased demand from agriculture, industry and households;
lRehabilitation of the existing water supply and sanitation infrastructure and improvement of services in urban and rural areas to ensure that the Millennium Development Goals for the sector are met no later than 2020;
lDevelopment of a national communications grid for information and communications technology based on a fibre-optic network linked to the submarine cables now in place along the eastern seaboard of Africa. The grid would lay the foundations for a major expansion in access to reliable communications at reasonable cost for a majority of Zimbabweans, the business community, government and civil society; and
lA substantial programme of institutional reform and strengthening that includes measures to streamline the regulation of basic infrastructure services, promote private investment in infrastructure assets and services, as well as training and other capacity building measures to expand the skills required within the public sector for continued effective oversight and management of the basic infrastructure of the country.
Some progress has been made to date on some of the above, but what is key is our ability to raise further long term funding for infrastructure development. It is estimated that Zimbabwe needs about $20 billion to address its infrastructure needs. Given our limitations in raising long-term foreign developmental capital, we would likely continue to see lack of significant investment. Infrastructure bonds and private sector and investors can be the way out, but this requires a more stable investment environment and institutional integrity.
Any infrastructure development must be in tandem with an industrialisation policy in order to maximise benefits therefrom. Zimbabwe requires a rapid modernisation and industrialisation strategy and this again will require some serious investments.
We need productive sector reforms to expedite economic recovery and these include: Sector-based gross domestic product growth targets, the transformation of agriculture, increased investment in mining exploration; development, resuscitating and re-tooling industry and lastly sustainable protection of the environment.
In order to ensure that these growth objectives stay on track what will be critical is stability in our financial markets and increased liquidity. Currency stability and reforms will play a critical role to ensure some stability and increased investment inflows.
Clearly the task ahead will not be an easy one, but will require serious efforts from government, the business sector and labour. In my opinion, it is critical that a stakeholders summit be held so that a social contract can be agreed upon in order for all of us to pull in one direction.
We will not be able to attract the billions we need as long as we appear disorganised and divided as a nation. Political contestation both within and among our main political parties unfortunately continues to hold our progress back and this needs our urgent attention.
Related Topics