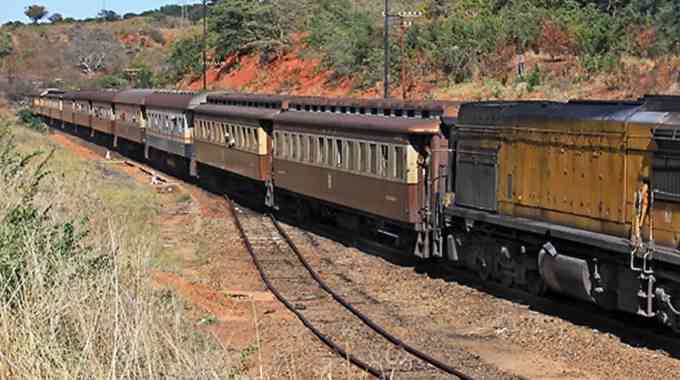 NATIONAL Railways of Zimbabwe (NRZ) says it has lost property worth US$16 925 to theft and vandalism of rail infrastructure, while 27 cases of theft have been reported in the past two months.
The bulk freight transporter is strategic to the country's economic development as it facilitates the movement of cargo and is expected to play a crucial role in the transportation of raw materials and finished products.
NRZ spokesperson Andrew Kunambura said the parastatal lost property and infrastructure to vandalism and theft, adding that property worth US$15 959 had since been recovered.
"The National Railways of Zimbabwe's loss control and security branch recorded 27 cases of theft and vandalism of its property and infrastructure over the past two months. This resulted in property worth US$16 925 being lost," he said.
"However, following investigations, 53 people were arrested and property worth US$15 959 was recovered."
The property stolen included copper cables, wagon components, ballast (quarry stones used to stabilise rail), steel sleepers and transformer components.
Kunambura said seven of the arrested people were convicted and received varying sentences ranging from fines to prison terms, while 15 other cases were still pending at the courts and five were under investigation.
"Theft of components, however small, can have a significant impact on NRZ operations as trains cannot pass through sections with missing rail parts and this could lead to derailments."
He said the arrest rate should serve as a strong warning to would-be thieves and vandals that the law will take its course.
Meanwhile, the NRZ has announced plans to auction some of its obsolete wagons and scrap metal this week to fund operational needs.
Follow us on Twitter @NewsDayZimbabwe
Related Topics