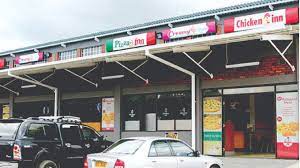 BY TAURAI MANGUDHLA LISTED group Innscor Africa Limited has declared a dividend of $290 cents per share for the year ended June 2021, up from the 113.73 cents per share given in the same period prior year after registering growth across units, the latest audited abridged group financial results show.
The total dividend consisted of an interim dividend of $117 cents per share and a final dividend of 180 cents per share and is payable by close of business October 15.
The group has also declared a final dividend totalling $51 million to Innscor Africa Employee Share Trust (Private) Limited — bringing the total dividend paid to the employee share trust to $82 million for the year ending 30 June 2021.
The company reported growth of 44% in both headline earnings per share and basic earnings per share during the reporting period.
This came after the company reported a 35% jump in revenues to $70 billion. Operating profit also improved by 155% to $8,6 billion.
In terms of operations, the group said its mill-bale division which contains the bakery division, National Foods, and the non-controlling interest in Profeeds saw volumes improving by 36% in the prior year.
"This was a pleasing result and was enabled by a reliable and consistent supply of key raw materials, coupled with cost stability, and which allowed for pricing consistency," Inscor said.
"Although the volumes achieved still lagged historical norms, the division progressed well in rebuilding the volume base, and this will be supported in the coming period through further plant automations and upgrades across all manufacturing facilities, enabling capacity, quality and efficiency improvements."
At National Foods, volume performance on an overall basis closed 15% ahead of the comparative year, with strong growth realised within the flour, stock feeds, groceries and snacks divisions.
Innscor said its protein segment —  which comprises the results of Colcom, Irvine's and Associated Meat Packers (AMP), which comprises the Texas Meats, Texas Chicken and Texas Dairy branded store network — also registered significant volume growth.
Colcom delivered a 34% growth in aggregate volumes against the comparative year, with processed product volumes increasing by 54% and fresh product volumes increasing by 15%.
A 10% growth in overall pigs slaughtered was achieved, while production efficiencies arising through improved genetics and diet enhancements resulted in average pig mass improving by 12% over the same period.
Upstream investment into a new pig production unit is in development and, together with additional manufacturing capability, will contribute to continued volume growth in the new financial year.
"Irvine's delivered pleasing growth across all three of its core categories, with table egg volumes closing at record levels, and being 8% ahead of the comparative year as additional production capacity was brought online," Innscor said.
"Frozen chicken volumes saw a 21% improvement versus the comparative year, while day-old-chick volumes increased 29% over the same period as demand across the small-scale poultry market continued to recover."
Natpak — part of Innscor's other light manufacturing division — continued with its positive growth trajectory, delivering overall volumes which were 20% ahead of the comparative year.
Related Topics