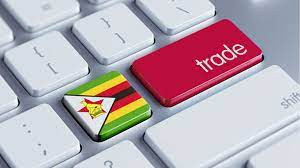 AS Zimbabwe joins the rest of the globe in looking for ways to recover economically from COVID-19, ZimTrade has adopted more audacious initiatives and measures to speed up the government's engagement efforts in pursuing economic development through export-led growth.
According to ZimTrade's most recent report, this has primarily been accomplished through the pursuit of strategic alliances intended to enhance trade with the rest of the globe, particularly in previously unexplored markets.
The company recently joined the Commonwealth Enterprise and Investment Council (CWEIC), a body tasked by the 53 Commonwealth member nations and beyond to promote trade, investment, and the private sector's role.
The Commonwealth's business arm, CWEIC, is in charge of organising and hosting business conferences, thought-leadership webinars, specialised investment programmes, strategic introductions, and focused trade missions to assist members in securing new business.
ZimTrade attended the Commonwealth Trade and Investment Summit (CTIS) 2022, held in London, United Kingdom, on December 5 and 6, 2022, to learn more about the export potential offered by the Commonwealth.
The summit offered a venue for high-level discussions on Commonwealth business and economic concerns following COP27 as well as set the global trade and investment agenda for 2023.
For two days of debate and dialogue in 2021, the event brought together a number of ministers and senior business leaders from throughout the Commonwealth.
In general, and particularly for Zimbabwe, which has made great strides in its quest to rejoin the bloc, this year's summit was built on solid ground.
Zimbabwe's participation in CTIS 2022 inspired greater confidence that engagements during the summit would push Zimbabwe's trade and investment agenda in light of the Commonwealth secretariat visit to Zimbabwe from November 12-17, 2022.
The summit offered a great chance to pinpoint areas where Zimbabwe could collaborate with Commonwealth nations and business communities to gain access to contemporary financial services, take advantage of technology and innovation, draw in outside capital, and enhance sustainable business practices, particularly through public-private sector co-operation.
In collaboration with one of the Scottish Honorary Consuls, ZimTrade organised a business engagement forum on December 2 in Glasgow, Scotland, to support efforts to increase trade, particularly with the UK, a significant trading partner for Zimbabwe.
According to ZimTrade, the event gave companies in Scotland a platform to communicate with possible partners in Zimbabwe and find potential suppliers of diversified goods and services.
The event also aimed to encourage Zimbabweans living in Scotland to pursue business opportunities with Zimbabwean exporters, since it has been noted that engaging diaspora populations is a creative method to increase demand for local export goods. The event featured representatives from Scottish business and industry who could be useful allies in encouraging exports to Scotland.
Presentations and business-to-business discussions made up the half-day event's agenda, which offered a platform for chances to enter the Scottish market.
"Scotland has been targeted as one of the new markets with potential for exports that can be penetrated by local businesses as current exports to that market are negligible. This market is seen as lucrative, particularly for horticultural produce as well as processed foods," the report read in part.
ZimTrade stated that the goal of taking part in these events was to be able to rekindle relationships with businesses and partners, notably in the UK, which is a significant trading partner in 1992.
"In a market survey carried out earlier this year to ascertain appetite for Zimbabwean products in the UK market, it was found that there were immense opportunities in processed foods, fast moving consumers goods and horticultural produce, and it is anticipated that the country should be able to grow and satisfy this demand," it said.
According to Trademap, Zimbabwean businesses are present in the UK, and among other things, fresh fruits and vegetables, tea, and nuts are the country's main exports.
Peas, tea, green beans, chilli pepper, avocados, and passion fruit have the biggest export potential from Zimbabwe to the United Kingdom.
Blueberries, macadamia, citrus, florals, sweet potatoes, and ground nuts have also seen an increase in demand.
Distributors are searching for specialised items, some of which include crushed chillies, cleaned and packed garlic, fried onions, and mixed coloured peppers, since consumer dynamics are evolving towards healthier food and more organic, natural products.
"There is a growing demand for super foods and carrier oils such as baobab powder, marula fruits, baobab oil, marula oil and other edible oils.
"The UK's processed foods sector is dominated by international brands and there are retail supermarkets in London and Birmingham that are already distributing Zimbabwean products.
"These could be used as an entry point into the market for producers who do not have direct link to major wholesalers and retailers," it said.
Low hanging fruits include confectioneries, cordials, long life milk, powdered milk, chips, tinned foods, processed meats, corn snacks, and dairy fruit blends, the organisation said.
"Already, products such as Mazoe Orange Crush, Tanganda Tea and many others have carved a mark in the market and can be used as a springboard to launch new products to the UK. Further to this, demand for arts and crafts from Africa is moderately high.
"The key market is those that appreciate art and the cultures around the production of the products.
"Products made in Africa have a rich and diverse culture that is embraced around the world, especially in the UK and Europe."
According to ZimTrade, Zimbabwe is already recognised as one of the world's top makers of stone sculptures, and there is still space to expand exports to the UK, including items like recycled-material sculptures and carpets.
l This article was first published in the WeeklyDigest, an AMH digital publication
Related Topics