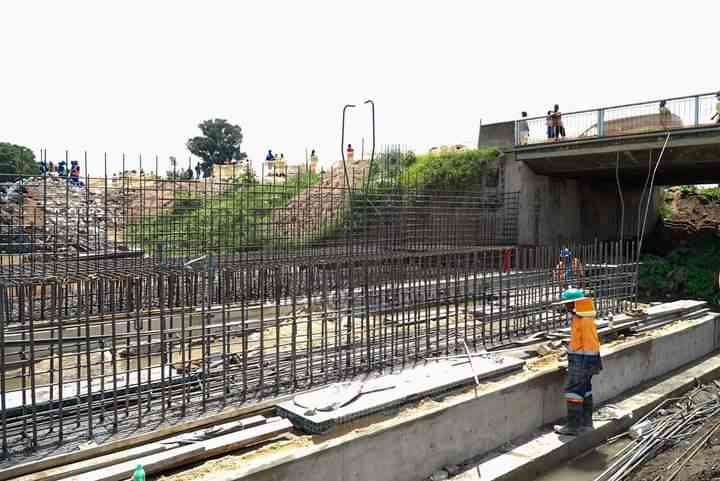 THE controversy surrounding funding for Harare's Mbudzi interchange project has deepened amid reports that the project costs were inflated.
Wednesday confirmation by Finance minister Mthuli Ncube that one of the companies involved in the project was its chief financier after signing a US$88 million loan deal with government at an interest rate of 5%, adds a new dimension to the saga.
Observers yesterday also questioned why government chose to borrow at high interest rates after initially claiming that part of the proceeds from the InternationalMonetary Fund's Special Drawing Rights would fund the road project.
Ncube announced in a Government Gazette that government had signed a US$88 million loan deal with Obey Chimuka's Fossil Mines (Pvt) Ltd to find the project at an interest rate of 5% per annum.
Fossil Mines is a sister company to Fossil Contracting – one of the firms involved in the road infrastructure project.
NewsDay yesterday contacted one of Fossil Mines' top officials Simbarashe Kaseke seeking clarity on the matter but he declined to comment.
"We are not allowed to comment and the Minister of Transport (Felix Mhona) is the one who has to speak to the media," he said.
Mhona could not be reached for comment as his mobile phone went unanswered, but a government source close to the deal told NewsDay that the project costs were inflated.
"The loan agreement was inflated …as it was initially US$42 million, but the figure was inflated," the source claimed.
In December, the United States government placed Fossil group chief executive officer Chimuka and two of his companies, Fossil Contracting and Fossil Agro, on its sanctions list "for their ties to the previously designated individual Kudakwashe Tagwirei and his company, Sakunda Holdings".
Chimuka and Tagwirei are business allies.
Yesterday, political analyst Rejoice Ngwenya said the loan facility was ridiculous.
"This is ridiculous," said Ngwenya.
"This deal is just similar to the Pomona waste management deal on how it has been handled. I am urging the opposition party to discuss the matter in Parliament and reverse the deal.
"We need to ask ourselves why in most controversial deals we have the same companies because the government should have got that money from the Reserve Bank of Zimbabwe," Ngwenya added.
Former Finance minister Tendai Biti said: "This is something else and ridiculous."
The Mbudzi Interchange project is expected to ease congestion at the intersection of Harare-Beitbridge Highway and Simon Mazorodze Road.
Related Topics