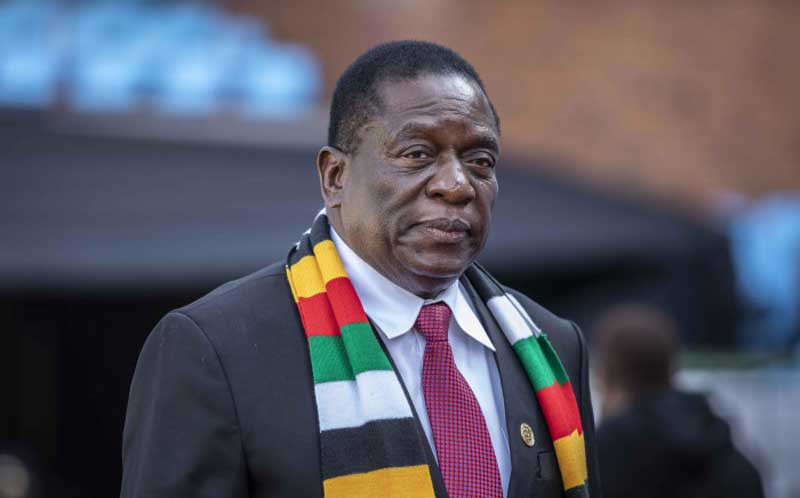 ZIMBABWE has donated 300 000kg of maize meal to Malawi as part of efforts to support the country after it was heavily hit by Cyclone Freddy early this month.
Speaking yesterday at the resource mobilisation meeting at State House in Harare for Cyclone Freddy victims in Malawi, President Emmerson Mnangagwa said the tropical cyclone left approximately 35 000 Malawians internally displaced, with at least 500 dead and thousands injured.
"In keeping with our enduring adage, 'an injury to one is an injury to us all', and the philosophy of Ubuntu/Hunhu as well as the long-standing cordial relations between our two countries, my government through ZimAid has already donated 30 000 10kg bags of maize meal," Mnangagwa said.
"To augment such efforts and the desire to see the accelerated reduction of the impact of Tropical Cyclone Freddy disaster in Malawi, I take the opportunity of this gathering to appeal to you our captains of industry and all well-wishers across the country and including those in the diaspora to play part in our collective national resource mobilisation."
Malawian President Lazarus Chakwera launched an international appeal for help in the aftermath of Cyclone Freddy which destroyed houses, health institutions, schools, roads and bridges, among others in its wake.
Madagascar and Mozambique and parts of Zimbabwe were also not spared by the tropical storm, which set a new record of being the longest lasting storm in the southern hemisphere to date.
In Zimbabwe, authorities were forced to suspend schools for two days in anticipation of the storm which claimed at least two lives, wreaking havoc in some parts of the country.
In response, government constituted a disaster relief committee led by Local Government minister July Moyo to draw up a comprehensive assistance package for disaster-stricken Malawi.
"Drawing from the lessons with regards to our response to Cyclone Idai, our goal is to realise the restoration of livelihoods as well as to complement the ongoing processes to build resilience and adaptive capacities among affected communities," Mnangagwa said.
"Together, as the people of Zimbabwe, from all provinces, socio-economic spectrum, churches and across the gender divide, let us rally all our efforts to assist the people of Malawi."
Health insurer Cimas pledged a cash donation and medical consumables to the people of Malawi, while fast-food outlet Chicken Slice pledged to donate food hampers.
CAPS Pharmaceuticals said it would donate 10 00 units of 100ml bottles of Paracetamol syrup and 2 000 units of Amoxicillin suspension, while Platinum Holdings pledged to donate 500 blankets.
Related Topics