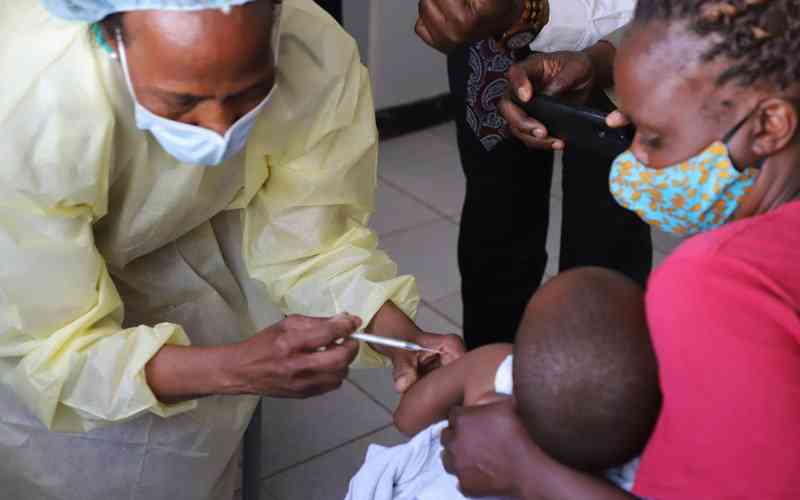 A COALITION of about 20 global organisations has called on governments around the world to ensure their citizens have access to adequate health services.
According to the coalition, health is a human right and it is the duty of all governments to fulfil that right.
In a statement delivered during the World Health Assembly in Geneva, Switzerland last week the coalition urged governments to make health for all a reality.
"Prioritise primary healthcare and provide a comprehensive health benefits package so all people have access to quality health services that cover the full spectrum of care, including comprehensive sexual and reproductive health services," the statement said.
"Services must include palliative care and be adolescent-friendly and protect infants, children, older people and women in all their diversity across the life course. Strengthen the health and care workforce by addressing existing inequities within the workforce."
It also noted that governments must ensure gender equality in health systems leadership and decision-making at all levels, create safe, free from violence and dignified working conditions, close the gender pay gap and recognise and remunerate unpaid and underpaid healthcare workers, including community health workers.
"Prioritise health in government spending and implement comprehensive and equitable health financing policies that reach marginalised communities. Health financing policies should both expand quality health coverage and improve affordability.
"Make health systems more equitable and resilient and strengthen primary care by increasing investment in health capacities and adopting the diagnostics resolution. These actions will build trust among communities, reduce poverty, and promote equity, social cohesion and resilience, in line with the 2030 pledge to leave no one behind."
Access to adequate health services in Zimbabwe is enshrined in the country's Constitution in section 76 which calls for every citizen and permanent resident of the country to have access to basic healthcare services, including reproductive health.
However, over the past two decades, Zimbabwe's healthcare system has deteriorated with marginalised communities bearing the brunt.
The country's health system has further been weakened by mass exodus of healthcare professionals to the diaspora.
Follow Donald on Twitter @DonNyandoro
Related Topics