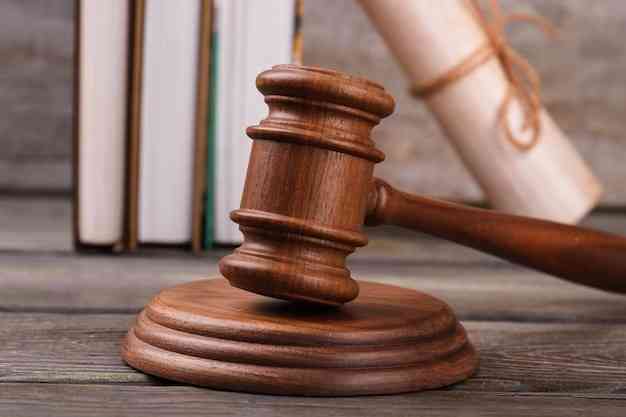 High Court judge Justice Pisirayi Kwenda will today review a decision by Harare magistrate Vongai Muchuchuti-Guwuriro to dismiss an application for her recusal in a case in which she is accused of having a conflict of interest.
Muchuchuti last week dismissed an application made by Harare businessman George Katsimberis demanding that she recuses herself from the case where the property developer is accused of defrauding businessman Ken Sharpe's Pokugara Properties.
The application came after Muchuchuti was sued by lawyer Millicent Moyo, of Mutumbwa, Mugabe and Partners for allegedly making false statements in court.
Muchuchuti berated Moyo claiming that the lawyer lied in court that Katsimberis' lawyer Tino Chinyoka had travelled to South Africa for medical treatment when in fact he was in the country.
Moyo was alleged to have made the false claims while applying for postponement of the property developer's case on February 14 this year.
The magistrate's claims were followed by a media onslaught branding the lawyer as a liar and that saw her being summoned by the Zimbabwe Law Society.
A transcript of the court proceedings, however, showed that Moyo never uttered the statements that were attributed to her, and she is now claiming US$290 000 from Muchuchuti for damages.
Chinyoka said since the magistrate was being sued by one of Katsimberis's lawyers, she cannot be expected to deliver justice for his client.
Chinyoka also accused the magistrate of creating a toxic environment in court due to her biased decisions against Katsimberis, which include trying to proceed with court processes in the absence of his client's lawyers on four occasions.
Deputy prosecutor general Michael Reza sprang to Muchuchuti's defence saying the lawsuit against the magistrate cannot hinder her from delivering justice.
He accused Chinyoka and the rest of Katsimberis's defence team of creating an artificial crisis to justify the magistrate's rescusal.
Muchuchuti refused to recused herself and the development saw Katsimberis approaching the High Court seeking a review of the judgment.
"In addition, I wish to say that the 1st respondent (Muchuchuti) in dismissing my application for her recusal has acted in manner that was grossly unreasonable in that she has failed to consider the fact that she lied, coupled with the fact that she is being sued for a lot of money, as well as the State's spirited defence of her position, would give rise to an impression that justice could no longer be seen to be done in this case, " part of Katsimberis' application read.
He cited the Muchuchuti, the prosecutor general and the Judicial Services Commission (JSC) as respondents.
"Clearly I have lost all confidence in the ability of the first respondent to be impartial," Katsimberis said.
"Clearly the defence will be pushing hard to win their case for damages against the first respondent.
"After dismissing my application, the first respondent refused my subsequent application to stay proceedings while the decision was being reviewed, despite being pointed to a case that she is handling currently where she did not even wait for an application for a stay from a witness who sought to file a spurious application that he must not be called to testify, but merely granted a stay on the basis that it was right and proper to do so."
Katsimberis said Muchuchuti's bias was brazen as shown with the disparities in the way she treated him and the state.
On Tuesday, he also applied for the stay of proceedings pending determination of his application for review of Muchuchuti's judgment.
"In light of the ruling from the court, it is our intention to make an application to the high court for review of the decision," Chinyoka submitted.
"In the circumstance, we would ask for two things.
"The first one would be that the court might facilitate that the ruling be provided in typed format as quickly as possible, and the trial be stood down to allow us to file such an application for review which I can undertake would be done within five days from the day the typed ruling would have been made available."
He said he believed his High Court application has high prospects of success.
But Muchuchuti dismissed the request for stay of proceedings.
Related Topics