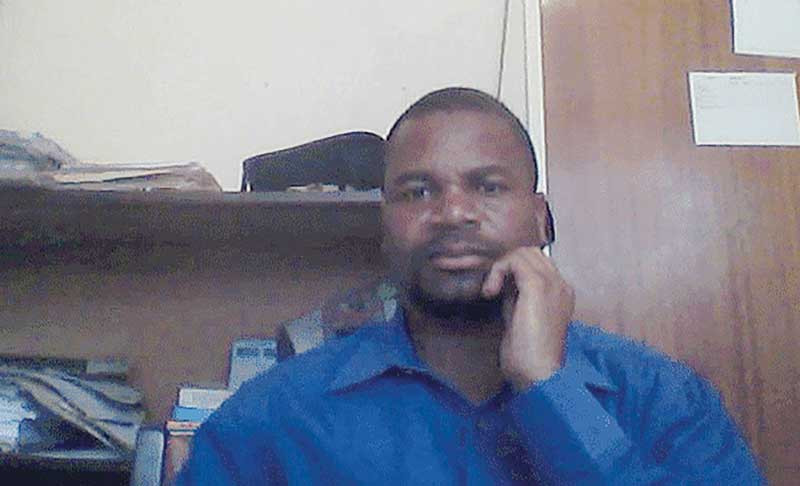 WHEN it comes to energy efficiency and transitional issues, Africa is at the centre for the recovery path, especially the sub-Saharan region, as a result of energy poverty and inequalities.
Energy transition to low carbon economies is a process not an event, gradually the continent will get to realise co-benefits of situating renewable energy transition at the centre of resilient building.
To accelerate this transformation, journalists play an instrumental role in packaging information to be disseminated to the broad networks of the targeted audiences.
Transitioning from centuries of fossil fuels burning to investment in low emissions development strategies can deliver the continent from multiple challenges of power generation.
This has made renewable energy discourse more topical and a sustainable need, yesterday, today and tomorrow.
Renewable energy transition on the continent lacks solid communication baselines and pathways that are not only transformative but heritage-based, people-centred, innovative and industrialised.
In this view, journalists become the centre of information packaging and dissemination in ways that are helpful for the end users.
There are so many scribes in Africa who can be classified as environmental journalists, who can write general environmental issues but regrettably, not skilled to report on specific components of energy transition issues. It takes competencies, grooming in context-specific language of foregrounding energy transitional issues and communicating it with the target audiences in mind.
Renewable energy discourse is a just transition, green facility, deeply rooted in climate justice, gender justice and green transformation, among others.
Therefore, journalists narratives should strategically situate targeted beneficiaries at the heart of renewable energy transition. That is why language occupies the centre of deliverables, to communicate green technologies using relevant mediums and tools that bring meaning and action to multi-stakeholders.
Words like just transition, energy justice, low carbon economies, low emissions development, energy inequalities, energy poverty, energy resilience, green technologies, energy saving, reliable, clean and cost effective, green jobs, circular economy, energy access, among others, are critical communication tools that journalists can harness.
These discourse competencies make it possible to separate renewable energy transition journalists from a whole pack of uninitiated, ill-equipped, not sufficiently groomed and nurtured journalists who can report anyhow. Multi-skilled journalists know how to package information that strikes the right chord and the nerve centre of information delivery for recipients, to change their behaviours and attitudes.
The objective of context-specific communication pathways is to enable polluting actors to shift from extensive use of fossil fuels to a just transition from coal to renewable energy solutions.
This is the language, communication pathways and information tools, that can help address some unsustainable energy behaviours, cultures and environmental concerns in energy production and climate change. Reporting on energy transitions should not be done in isolation, but should craft and select inclusive language that excites and influences policy.
This is also the language that is used to deconstruct and manage barriers militating against low emission development strategies and promote discourses which enhance acceleration of energy efficiency. Retooling and skilling journalists would play a pivotal role in closing the language and information gaps. This is realised through supplying essential information needed for effective decision making while influencing positive debate and holding emitters accountable.
The skilled journalists, cultured and nurtured in energy transition competencies would shape narratives of low emission development strategies in their respective countries. It is in the best interest of these journalists to produce accurate and timely information which situates people at the centre of low emissions development strategies.
The continent needs ground-breaking reporting designed to change lives, build strong institutions and sustainable energy saving infrastructure.
As journalists report, there is need to justify and convince stakeholders why, in the first place, energy transition is needed this time, more than any other time. Journalists should also be able to analyse and interrogate energy transitional issues competently. How the polluting actors would change their emitting sins depend on language and communication tools employed by journalists.
These include visuals, maps, works of art, cartoons, videos, photographs, interviewing of experts, not politicians who play to the gallery. The use of blogs and social media online networks also need to be harnessed and harmonised, as they appeal and capture the attention of restive youths.
Therefore, media is there to advance energy transition in respective countries, hence journalists need to report energy issues using local storylines and lenses.
In this view, respective journalists should not just report but need to have basic knowledge and understanding of science, geography and environment. Energy issues are not story narratives, they are deeply rooted in science and they communicate problematic concerns like global warming.
Journalists also need to understand research by integrating investigative journalism with research skills and competencies.
They need to immerse themselves, dig deeper and demonstrate knowledge and information depth in their articulation and interrogation of energy transition issues.
They also need to stitch together spaces of both science and policy, reconnect them with their everyday lives and make sense.
Reporting energy transition issues in ways that end-users and target audiences can understand and apply, is a critical resource to support effective low emissions development strategies.
Despite scientific knowledge of energy transitional issues, journalists need to sufficiently orient themselves with sustainable development goals (SDGs), linking them to their daily energy consumption patterns and action plans.
SDG7 (affordable and clean energy), integrated with SDG10 (reduced inequalities) and SDG13 (climate action), among others, should be firmly in the journalists' frame of reference.
Above all, journalists need to incorporate their African voices to energy transitional reporting. The African voice is a critical component for strengthening community worldviews, perceptions, heritage and ideologies.
The African voice which is local becomes instrumental in making local energy transitional stories global.
It also becomes transformative if local journalists develop their own local energy transition tool-kit to guide them in their reporting.
They also need to bring in local success stories on how African countries are succeeding in participating in low emission development strategies, manage carbon emissions, live sustainable lives and build energy resilience justice.
Peter Makwanya is a climate change communicator. He writes in his personal capacity and can be contacted on: petrovmoyt@gmail.com.
Related Topics