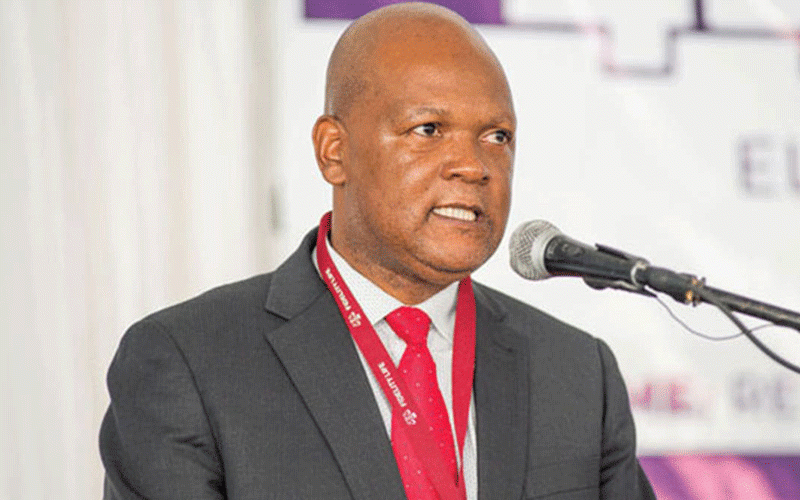 THE Zimbabwe Independent (ZI) last week hosted the Zimbabwe Quoted Companies Survey where listed corporates were rewarded for their contribution towards the economy. The event was hosted under the theme "Navigating the Global Dynamics". Below are some of the excerpts from the key presentations by the Zimbabwe Stock Exchange CEO Justin Bgoni (JB) and survey sponsors - Nedbank's head of corporate banking Norman Gambiza;
The bourse is a barometer of the economy, and for the period September 2021 and September 2022, we have witnessed significant growth. Allow me to share with you the key ZSE performance highlights to date
The All Share Index which is the benchmark index for all the listed equities achieved a gain of 40,54%
The market capitalisation has witnessed a gain of 43%
Turnover increased by 189% comparing year-to-date (YTD) 2021 and YTD 2022
There was a 482,37% increase in foreign trade on the buying side and a 124% increase on the selling side
ZI: What are investment opportunities for listed companies in Zimbabwe like?
JB: Today's global turbulence provides an important reminder that the capital markets and the assets that underlie them, offer extraordinary investment opportunities for companies. For a company or entity in need of funding, the capital markets provide an alternative source of funding and long term capital raising solutions. With the diverse securities accessible on the exchange that include debt, equity, REITs, depository receipts, companies are able to raise capital for expansion and retooling using the different securities.
ZI: How best can local entities fit into the global dynamics?
JB: The globalisation of markets offer additional opportunities for companies to reach a wider audience, similar to the capital markets. With the remarkable worldwide expansion, now is the most opportune time for companies to adapt and adopt strategies that can lend them opportunities in the global markets. Navigating the global dynamics requires a shift in mindset as continuing with existing operating models may not suffice for businesses. It is crucial for businesses to change as flexibility and adaptability becomes valuable in navigating the global dynamics. It is crucial for listed companies to stay involved in the global developments at the frontiers of innovation by testing out and piloting new technologies.
To navigate the global markets, there is a need for greater transparency and disclosure, given how globalised and complex the markets have become. Considering that the 55 companies listed on the ZSE also operate in global markets, some regional and international, and have foreign shareholders, the need for transparency is now more crucial than ever. Transparency entails an efficient and fair market with adequate information for the market participants.
Last year you launched VFEX but listing remains relatively on the lower side. How best can the listed entities tap into the opportunities presented by VFEX.
The Victoria Falls Stock Exchange was launched in October 2020. We understood that currency instability had made it unattractive to raise capital on the ZSE. We currently have four listed entities, namely SeedCo International, Padenga Holdings, Caledonia Mining Corporation and Bindura Nickel Mining. VFEX has generated interest from both local and foreign companies and we are excited that our engagements together with the favourable incentives applicable on VFEX are beginning to bear fruit. We are optimistic that this will lead to increased liquidity and additional listings. We have a strong pipeline and we anticipate to get some listings from the mining sector, financial services and government institutions. VFEX offers the following incentives for companies that list on the exchange; VFEX is a USD-denominated exchange, which means that companies can raise hard currency for expansion and retooling. Trading, clearing and settlement (on or offshore) in USD. There is an advantage for exporting companies that list on VFEX as they can retain 100% of their incremental export receipts. Companies listed on VFEX have no surrender requirements for capital raised and can keep capital raised in local investments, FCAs or offshore accounts. Reduction in currency risk for listed companies and investors.
ZI: What can you say about ZSE's ability to attract new listings in this volatile environment.
JB: Over the years, the ZSE has managed to stand the test of time remaining the backbone of the country's capital markets. The ZSE offers listed entities attractive investment opportunities with better returns even in this volatile environment. Potential issuers can use different securities to raise capital, that is, debt, equity, depository receipts, ETF and REIT units.
We are happy to have witnessed the following since 2021 to date:
Listing of Old Mutual ZSE Top Ten Exchange Traded Fund (ETF) in 2021;
Re-listing of Tanganda Tea Company;
Listing of Morgan & Co Multi-Sector ETF,
Listing of Datvest Modified Consumer Staples ETF,
Listing of Morgan & Co Made in Zimbabwe ETF,
Listing of Cass Saddle Agriculture ETF.
As the ZSE, we also believe that REITs is where our growth will most likely come from considering that property is of utmost importance to most Zimbabweans. We are optimistic that we will witness the listing of some of the properties of pension funds on the ZSE. The ZSE celebrates all the winners and takes pride in their achievements.
A hearty congratulations to all the award nominees and winners and we celebrate the outstanding performance of the ZSE Listed companies. Congratulations to Zimbabwe Independent and Nedbank for hosting another successful edition of the Zimbabwe Quoted Companies Survey.
Sponsor's voice
The Quoted Companies Survey was sponsored by Nedbank who have been in partnership with Alpha Media Holdings (AMH) for six years. Below is part of a presentation by Norman Gambiza, Nedbank head of corporate banking;
On behalf of the Nedbank, it is an honour and a privilege to sponsor the Quoted Companies survey for the sixth consecutive year. Our partnership with AMH has grown over the years.
We are proud of the milestones achieved with this prestigious event which brings together listed organisations that have excelled in their operations. Today, we celebrate successes and we take pride in the achievements, which ultimately benefit our great nation.
Nedbank Zimbabwe is a subsidiary of the Nedbank Group headquartered in South Africa. Through our parentage, we have access to a wealth of global expertise in financial solutions. Our offering to the market is tailor-made to the requirements of our unique Zimbabwean environment.
We pride ourselves in our unique offering to the Quoted Companies segment through our Corporate and Institutional Banking unit. The solutions on offer cater for large corporates, mid-tier business banking clients, agribusiness, franchising and structured trade finance deals. Over the years we have established strong bonds with regional and international banks/ counterparts where we stand as local banking agents for offshore funding solutions.
Retail banking packages, includes robust SME banking solutions which answer to the needs of small businesses. We have a strong belief in value chain partnerships and we have no doubt that the support rendered to the SME fraternity ultimately filters to large corporates. SMEs are inherent suppliers to our stakeholders for this prestigious event.
Our branches, located in strategic cities and towns across the country, provide the physical touch points close to business operations and this is buttressed by the seamless digital platforms.
Our Treasury and international banking divisions offer safe and secure trading for multi-currency investments and global markets. We stand out consistently in our global solutions. This is against a background where correspondent banking relationships have come under a lot of scrutiny over the years.
The world of banking has evolved. Digital solutions have taken the centre stage both at corporate and personal level. Our solutions, including partnerships and integrations have provided the much-needed convenience to our clients. The bank is committed to ongoing research and development on the digital space tapping on our group resources and delivering cutting edge innovations.
This year's theme "Navigating Global Dynamics" is befitting as the world has opened up after the Covid-19 pandemic induced restrictions. Zimbabwean quoted companies are challenged to interact, integrate and create synergies on the global platform. The globe is an extension of our boundaries and with it comes opportunities. We have to challenge ourselves for our space on the global platform.
Nedbank is committed to offering financial advice and support to the quoted companies and their value chain partners.
This commitment is evidenced through our ongoing funding support under the US$75 million Nedbank pre-and post-shipment trade finance facility for exporters as well as the US$15 million RBZ /Afreximbank letters of credit for strategic imports structure.
We have also partnered the market on various agent banking roles for offshore lines of credit extended to Zimbabwean companies. On the local trade we are also providing multi-currency financial support to the market guided by the unique project requirements.
Related Topics