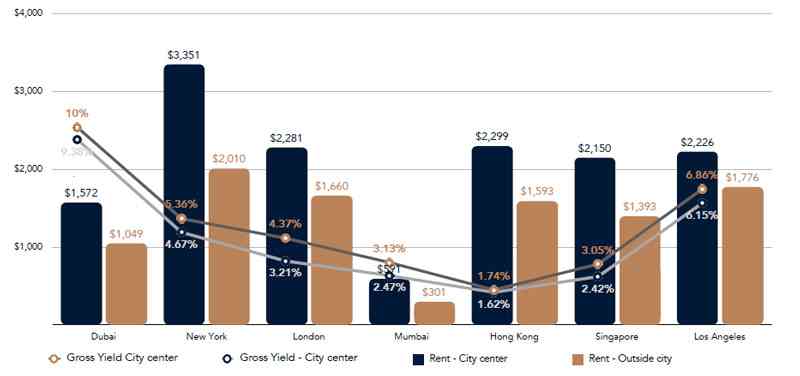 ON April 13 2023, PiggyBankAdvisor through its partner; MNA Properties hosted a Dubai Real Estate Seminar in Harare, Zimbabwe. The focus of the seminar was to unravel real estate investment opportunities for both retail and institutional investors in Zimbabwe.
MNA Properties is involved in direct sales, leasing, and re-sale of residential apartments, townhouses, villas, plots of land, and towers and has a vision to be the go-to company for real estate requirements in Dubai.
Piggy notes that Dubai has indeed become a city built for growth. From its humble beginnings as a small, coastal settlement with fishing as the main trade, the city has evolved rapidly into a global gateway for trade, technology, and investments.
Today, Dubai is a futuristic hub acting as a nerve centre of the east and the west. Combining strategic location, business-friendly policies, and futuristic infrastructure, the city offers unrivalled real estate investment opportunities. In this article, Piggy highlights key points on why investors should be taking positions in Dubai real estate opportunities.
Strategic location
Located at the crossroads of Asia, Africa and Europe, geography has helped transform Dubai into a platform for these markets and a destination for both investment and tourism. Dubai has access to c2.1 billion consumers within a four-hour flight and c5,6 billion consumers within an eight-hour flight.
A Haven for investors
Dubai is a politically stable environment and a safe city for citizens, residents, and visitors alike. According to Interpol, Dubai is one of the safest cities in the world in terms of crimes and health, making it a reassuring ground for all. In addition, UAE has maintained its position as the leading country in the Arab world in terms of the 'Ease of Doing Business'. Dubai specifically was ranked 16th in 2020 and 6th worldwide in terms of reputation. Looking at the real estate sector, investors benefit from some of the highest rental yields in the world, enjoy 0% tax on residential real estate and can obtain residency visas by investment.
State of the art infrastructure
From 2007 to 2020, Dubai engaged in a AED95 (US$25,87 billion) investment plan to increase roads' capacity and quality, adding 500km of roads, and launching Dubai Metro in 2009 with a total cost of AED28 billion (US$7,62 billion). Dubai is rated the best in terms of quality of roads by the World Economic Forum Rankings while Dubai Metro is the world's longest driverless metro network, as recognised by Guinness World Records in 2012.
In terms of the number of buildings, Dubai ranks third in the world after Hong Kong and New York. Some of the world's greatest architects have helped Dubai achieve this but the city has also called on the architectural and engineering talents of the region. Toward the end of the decade, it will also be home to the world's highest structure named "The Tower", which will surpass the Burj Khalifa and will mainly serve as an architectural structure.
Diversified economy
The UAE dirham being pegged to the US dollar means that the value of currency has enjoyed balance and growth, as well as stability to the import and export trade. Dubai has also registered strong GDP growth rates.
Though Dubai moved away from traditional trading and looked to its natural resources for sustenance in the latter half of the 20th century, revenue from oil was soon complemented and later almost replaced with a knowledge-based and services driven economy. Oil exports account for only 6.0% of Dubai's revenue.
Top tourist destination
Dubai has a thriving tourism industry. Pre-pandemic, the number of annual tourists rose from 14 million in 2015 to nearly 17 million in 2019. In one of the most testing years to date for the global travel industry, Dubai continued to demonstrate resilience in 2020. Dubai welcomed 1,44% of all global travellers in 2020; an improvement of 0,3% compared to 2019 – a year in which it set a new benchmark for overnight visitors, with 16,73 million arrivals. The metropolis is also a magnet for the ultra-wealthy, bagging 16th place in Knight Frank's latest Global City Wealth Index.
In conclusion, the importance of diversifying local investment portfolios through exposure in Dubai real estate can never be over-emphasised. In the field of portfolio management, for one to be considered a well-balanced portfolio, it should offer the best returns while exposing the portfolio to the least risk. Geographical diversification is key.
By focusing investments in one market, such as Zimbabwe, a portfolio can be prone to significant risk of a decline. With a balanced-diversified portfolio, the financial impact of ruinous situations can be significantly reduced. Get more insights by joining a PiggyBankAdvisor WhatsApp Group (+263 78 358 4745).
Related Topics