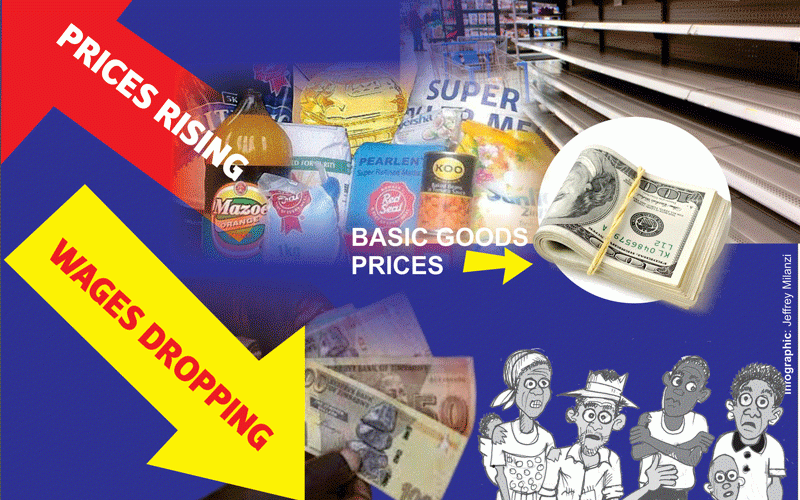 Apostle Paul tells us in Galatians 3: 13-14, 29 that Christ has redeemed us from the curse of the law. This is a done deal.
Christ redeemed us from the curse of the law! What is the curse of the law? The only way to find out is to go back to the law. The expression "the law" as found in the New Testament usually refers to the Pentateuch, the first five books of the Bible.
As we go back to these books or the law, we find that the curse, or punishment, for breaking God's law is threefold: poverty; sickness; and spiritual death. 1 Timothy 4:8 says "For bodily exercise profits little: but godliness is profitable to all things, having promise of the life that now is, and of that which is to come".
Some people would have us believe that we don't have any promise in this life of any blessing, material or otherwise, but this Scripture emphatically declares that we do. According to Deuteronomy 28:15-17,38-40, the curse of poverty was to come upon God's children if they disobeyed Him. It was a curse that would come upon them because they failed to observe to do all His commandments and His statutes.
Paul said, writing to the church at Philippi, ''But my God shall supply all your need according to his riches in glory by Christ Jesus" (Phil. 4:19). All your needs would include your financial, material, and other needs. In fact, in this chapter, Paul is talking about financial and material things. Jesus Himself said, "But seek you first the kingdom of God, and his righteousness; and all these things shall be added unto you" (Matt. 6:33). These things that shall be added unto you are material things in life, something to eat, something to wear, or any other material need you may have.
Some people seem to believe that if a person is a Christian, it is a mark of humility, a mark of godliness, for him to live in poverty and not have anything. They think you ought to go through life with the top of your hat out, the soles of your shoes out, and the seat of your pants worn out, just barely able to get along. Some even go to the extent of taking a vow of poverty.
But that isn't what the Bible says – "Beloved, I wish above all things that you may prosper even as your soul prospers" (3 John 2). God wants us to prosper in every area of our lives, spiritually, physically, financially and also even relationally. This is total prosperity which is our portion as believers.
In addition, Luke 6:38 says "Give, and it shall be given unto you; good measure, pressed down, and shaken together, and running over, shall men give into your bosom. For with the same measure that you use, it will be measured back to you".
First, let's ask this question: Is that the truth? Did Christ speak the truth, or was He lying? I believe it is the truth, don't you? Now notice that He said, "shall men." Of course God is behind it, but He said, "shall men give into your bosom." God's blessings come from God through man to man and this is a very important lesson.
The Lord, in Malachi 3:10, spoke these words, "Bring you all the tithes into the storehouse, that there may be meat in my house, and prove me now herewith, says the Lord of hosts, if I will not open you the windows of heaven, and pour you out a blessing, that there shall not be room enough to receive it." Actually, we haven't really given until we've paid our tithes.
I am aware that this scripture can be easily abused by some of us ministers of the Word especially on verse 9 which talks about a curse. The truth is that we are now living under the Covenant of Grace where Christ took away all our curses when he was nailed on that cross. This means that there is no curse that will come upon you if you don't tithe. However, as a believer one would be a fool if they don't give or tithe because it is a spiritual law which is just as true as the law of gravity.
There are people who argue that paying tithes is an Old Testament practice. They further state that this was under the Mosaic Law. Nothing could be further from the truth. Abraham paid tithes 500 years before the law was given to Moses. Jacob paid tithes 250 years before then.
It is God's desire that His children live prosperous lives. Nevertheless, there are laws or principles that every believer has to live by if this is to become a reality. I prefer to back all my arguments using scripture so that one doesn't gravitate towards the philosophy of man. "For you know the grace of our Lord Jesus Christ, that though He was rich, yet for your sakes He became poor, that through his poverty you might be rich" (2 Cor 8:9). Prosperity is our portion as believers.
It is also important to note that all blessings come from God and they belong to God. Sad to see that at times we think that it is through our own wisdom and intelligence that we have whatever we have and yet like Paul says, there is nothing that we have that we haven't received.
Furthermore, God's blessings come from Him through man to man. We have already seen this in the book of Luke 6:38 quoted above. When you give "it will be given back to you through man.." These blessings are not a sign of achievement but a testimony of God's trust in us as stewards.
There are four realms of living in this world. The first one is survival. When you are in this realm, you are literally living from hand to mouth and barely getting by. The second one is Comfort living. This is where you are not struggling and you are able to meet most of your basic needs and requirements. The third one is Luxury living where you are living luxuriously and you have more than you need and are able to help other people in need. The fourth real is Extravagant living. This is where you have excesses. You buy things that you may not necessarily need for example buying six cars, building a 30 roomed house when you only have two children, buying hundreds of pairs of shoes or just spending money unnecessarily.
I believe God doesn't want us to live in the first realm of Survival nor does He want us to be Extravagant. We are supposed to live luxuriously and that is our portion. He came that we may have life in abundance.
The Bible says "borrower is a slave to the lender (Proverbs 22:7). This is why God doesn't want us to live in the Survival mode during which we are living on borrowings. It is a very stressful mode.
Therefore, the first principle is that God wants us to live a prosperous life. The second principle is that God blesses us so that we can provide financial resources for the advancement of His kingdom. We need to teach our people the importance of giving towards the work of the God.
It is very unfortunate that some of us instead of teaching our congregants we manipulate them to give. This is against God's Word.
The third reason why God wants us to prosper is so that we are able to show the love and compassion or the heart of Jesus by giving towards the less privileged members of our society.
It is very important for one to appreciate that money is just a tool and should never be seen as a replacement for God. While there is nothing wrong with money, it is the love of money that is the root of all evil. One can never serve God and money at the same time. Money should never ever take precedence over God. It is Him who gives us power to create that wealth anyway (Deut 8:18).
Dr Doug Mamvura is a graduate of Charis Bible School. Feedback: [email protected] or Twitter @dougmamvura
Related Topics