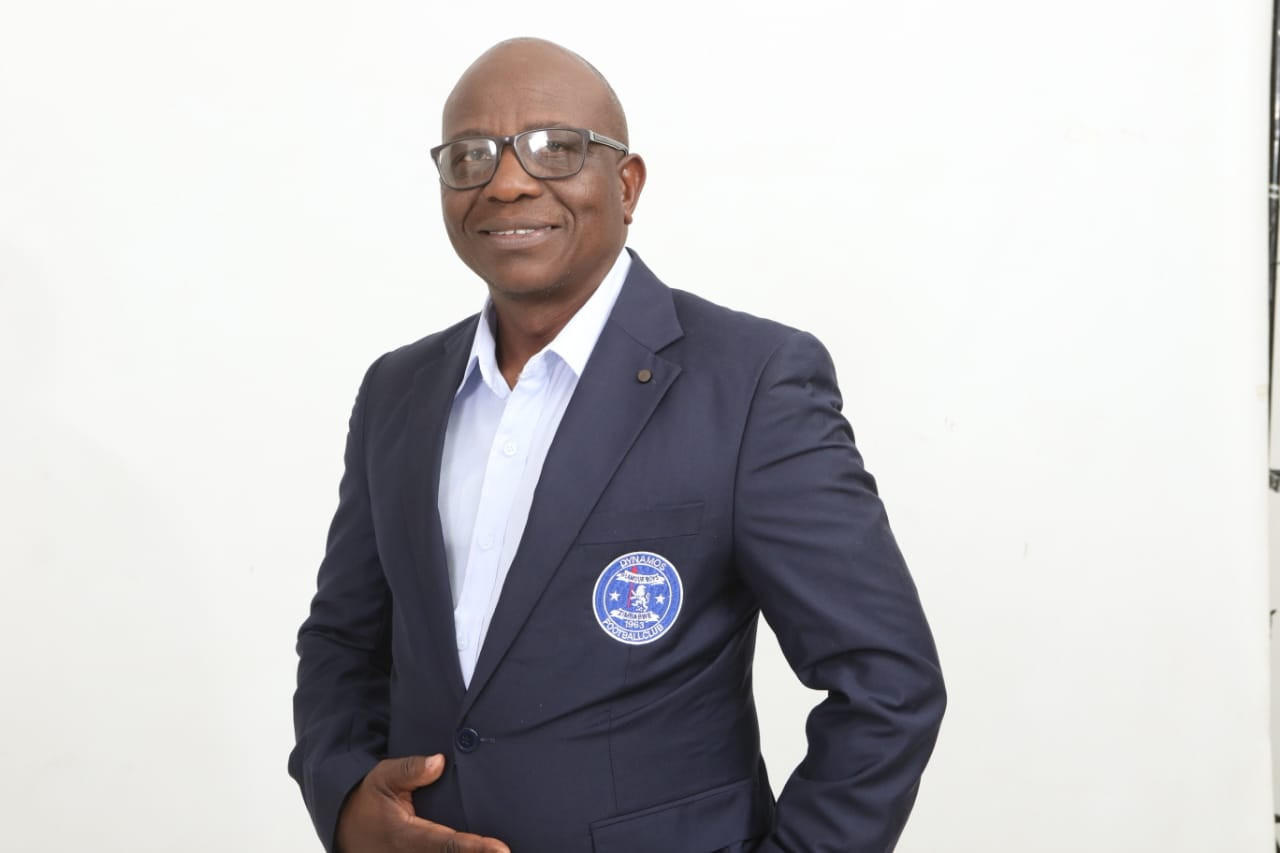 IT'S been three months since Moses Maunganidze became the chairman of the country's most successful club, Dynamos.
And since his ascension, there have been a lot of departures and arrivals in the management, technical team and playing staff as the club looks to usher in a new era of success for the club which last won the title back in 2014.
Dynamos coach Herbert Maruwa, who was appointed in December to replace Tonderai Ndiraya, has brought in as many as 14 new players while there was also a massive exodus.
Earlier this month the club also restructured its executive committee in line with its two-year strategic plan which runs until 2025.
Of interest is also the fact that Maunganidze's tenure as Dynamos boss coincides with the club's 60th year anniversary this year and he believes it's going to be a special one for the organisation as a whole.
"This year shall be special and the club will be rolling out exciting activities for fans, sponsors and the media. We want to dedicate every 90 minutes of our fixtures for 2023 to the founding fathers of Dembare," Maunganidze told StandardSport.
"We want to paint Zimbabwe royal blue and white, month in and month out. We look forward to having the biggest celebrations ever at the end of the year as the club will be unveiling the Hall of Fame as well as decorating the illustrious sons and daughters of Dynamos," he added.
It's been nine years since Dembare last won the league title in a competition that is being dominated by Zvishavane side FC Platinum who have claimed the last four domestic championships on the trot.
And it is probably DeMbare's main goal to end FC Platinum's dominance and restore the glory days of the Glamour Boys.
"Our target for this year is to do better than last season and we will resource the 2023 campaign for us to be where we belong. The players will be expected to fight for the blue and white badge. A retreat set for March will see all the units of the club undergo orientation in order to align with the 2023 targets," Maunganidze said.
Maunganidze boasts vast experience in the football administration having held office for now defunct teams Sporting Lions and Blue Ribbon in the past.
But his blood has always been blue and now along with his administration they seek to leave a legacy of success at the club which will outlive them.
"The 90 days into office has been a massive experience for me indeed as I have had to brace with the demands and expectations of the biggest football institution in Zimbabwe.
"As chairman of Dynamos, the mantra is 'it's not about me, but about us". I am leading a team whose vision and thrust is to restore the Glamour Boys tag of the club, and foster the culture of good corporate governance and pay allegiance to the professional code of ethics.
"Dynamos is synonymous with great things and unrivalled success and such is what my leadership shall strive to achieve. Dynamos should be the flagship team in Zimbabwe and we want this to resonate beyond our tenure.
"I have been a blue boy since birth. The blueness in me runs very deep. But I am an avid and loyal servant of football and this has seen me ascend the heights of Zimbabwean football having started my football administration journey during the days of Sporting Lions FC and Blue Ribbon FC.
"I am where I am today because of my conviction that football is a movement that touches lives of millions of people in Zimbabwe and those in positions of leadership should serve the game first before all else," he said.
Maunganidze's executive committee comprises vice-chairman Vincent Chawonza, Webster Marechera (secretary general), Musa Gwasira (treasurer) and Clemence Chimbare (committee member responsible for development).
Related Topics